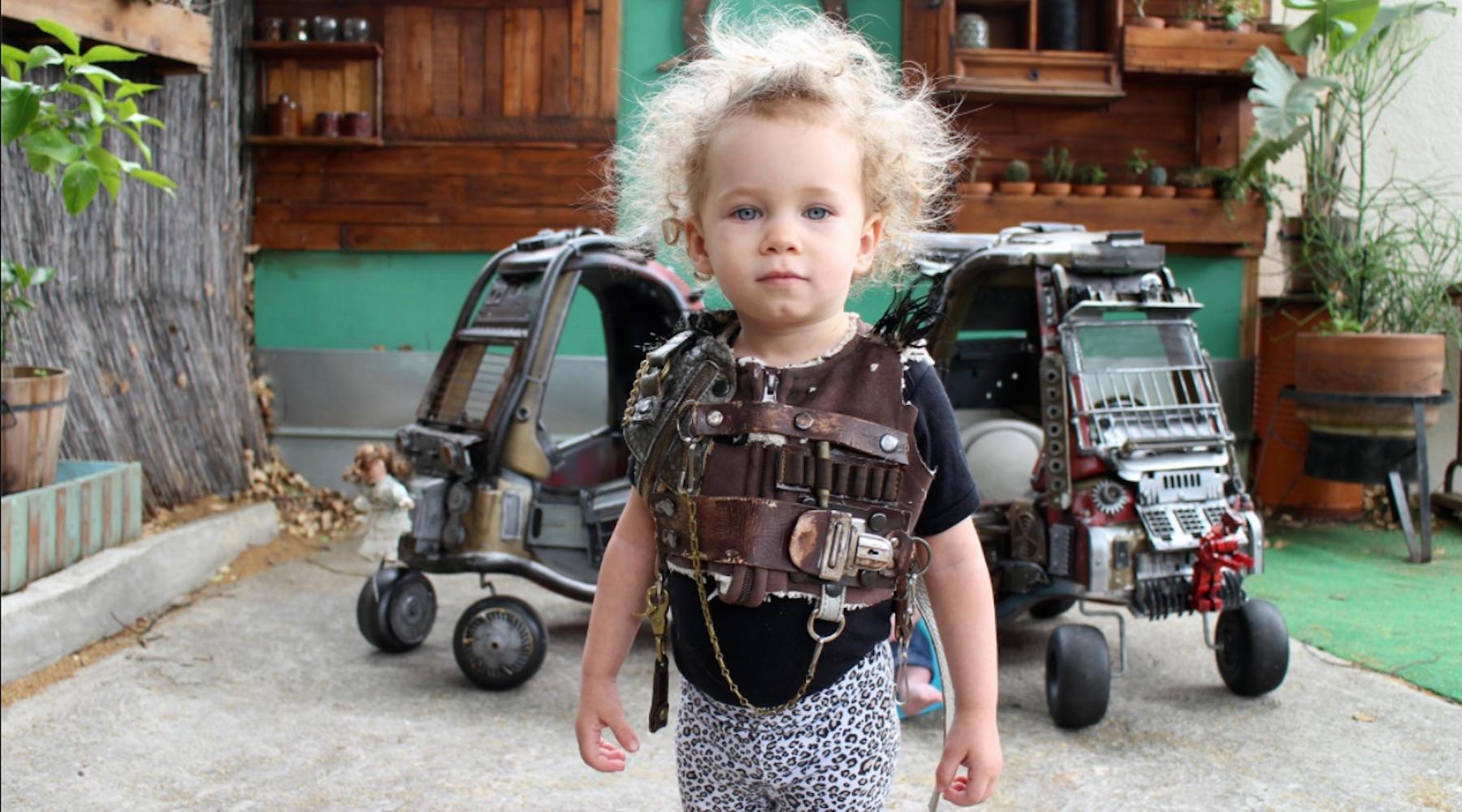 A Dad Is Recreating Mad Max: Fury Road With His Kids' Toy Cars
By Aimee Lutkin
Ian Pfaff is a director who lives in California. He fills his spare time with raising two lovely kids and building them some pretty wild toys. He's attracted particular attention for these souped-up Little Tykes Cozy Coupes for his 2-year-old daughter Junior and 5-month-old Benji. If you're a big fan of Mad Max: Fury Road, you may recognize the inspiration behind this mini Furiosa and her metal fleet:
In an email with Distractify, Pfaff admitted that neither kid has a particular fondness for the film, though Pfaff says that Junior, at least, is a big fan of her cool car. "Usually she hops in and then I'll push it around and steer using the handle on the top while we chase the dogs around," he wrote. Benji, on the other hand, can barely sit up, so he's "only used for posing." BuzzFeed reports that Emily Pfaff is also an artist, who has been happy to contribute to her husband's cosplay habit with the kids, donating an old breast pump to give the top of one car some much needed texture. They definitely don't skimp on the details with these things: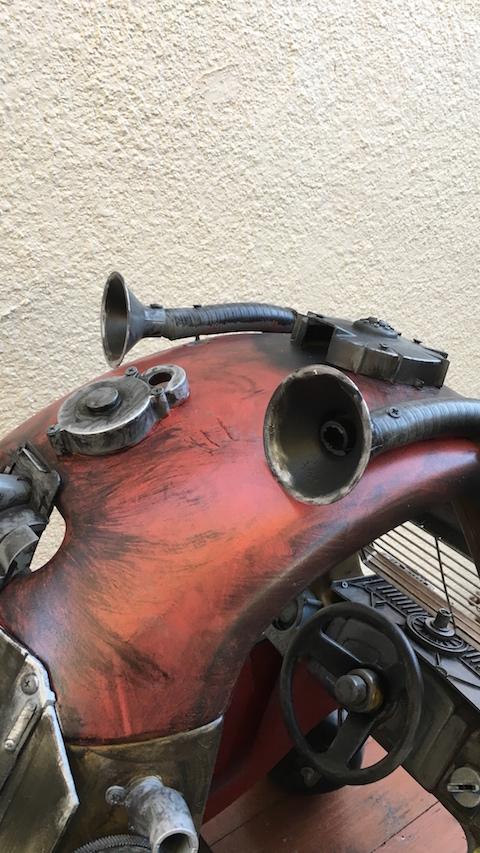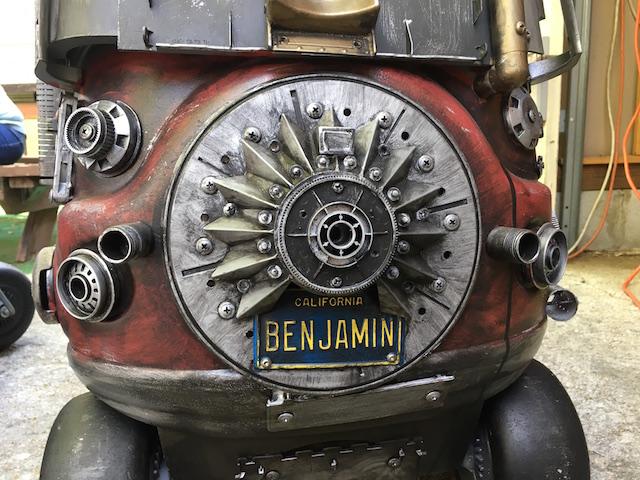 Pfaff does say that he's planning for the family to watch both Road Warrior and Fury Road this week, perhaps spurred on by viral fame. Planning your post-apocalyptic style should definitely be a family affair! Plus, the Pfaffs and some friends are planning to shoot a Mad Max trailer with the kids and their cars that, according to Pfaff, will even involved filming with drones. These guys do not do anything in half measures.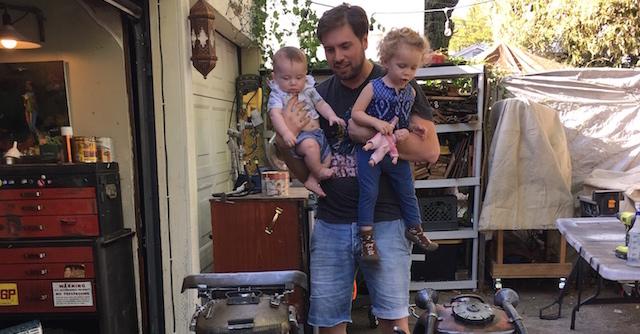 This may have started as Ian Pfaff's obsession, but his kids are clearly primed to play as tiny road warriors.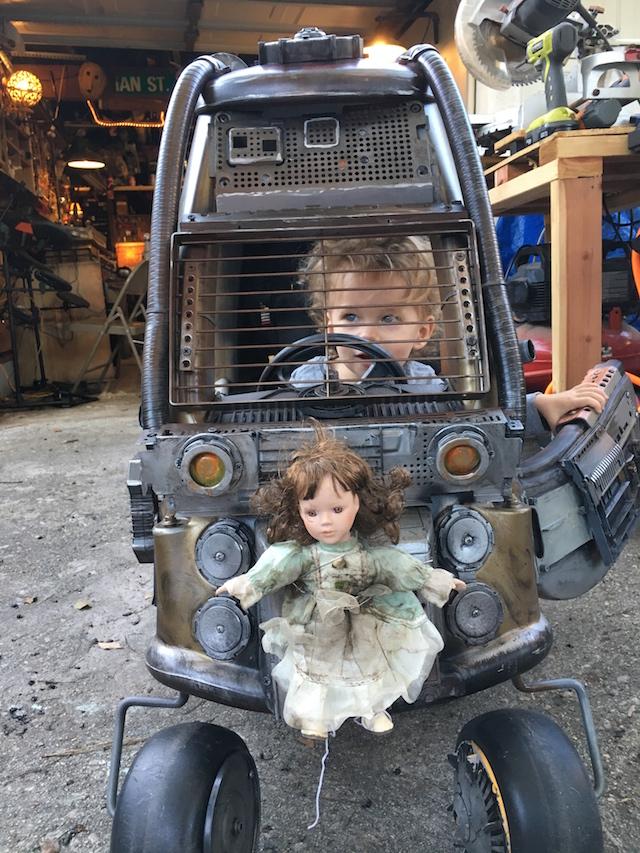 Or maybe they just really like the grills: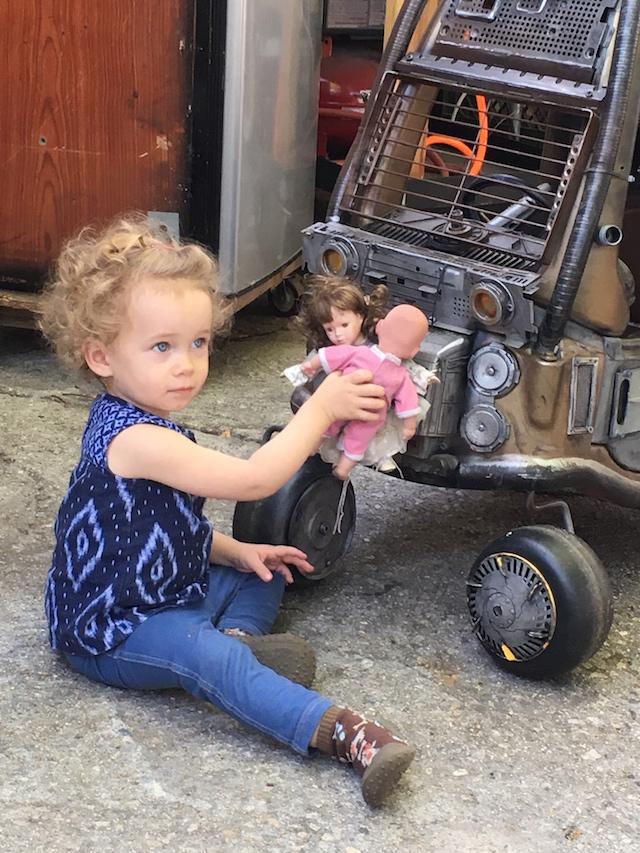 Dad of the year right here.