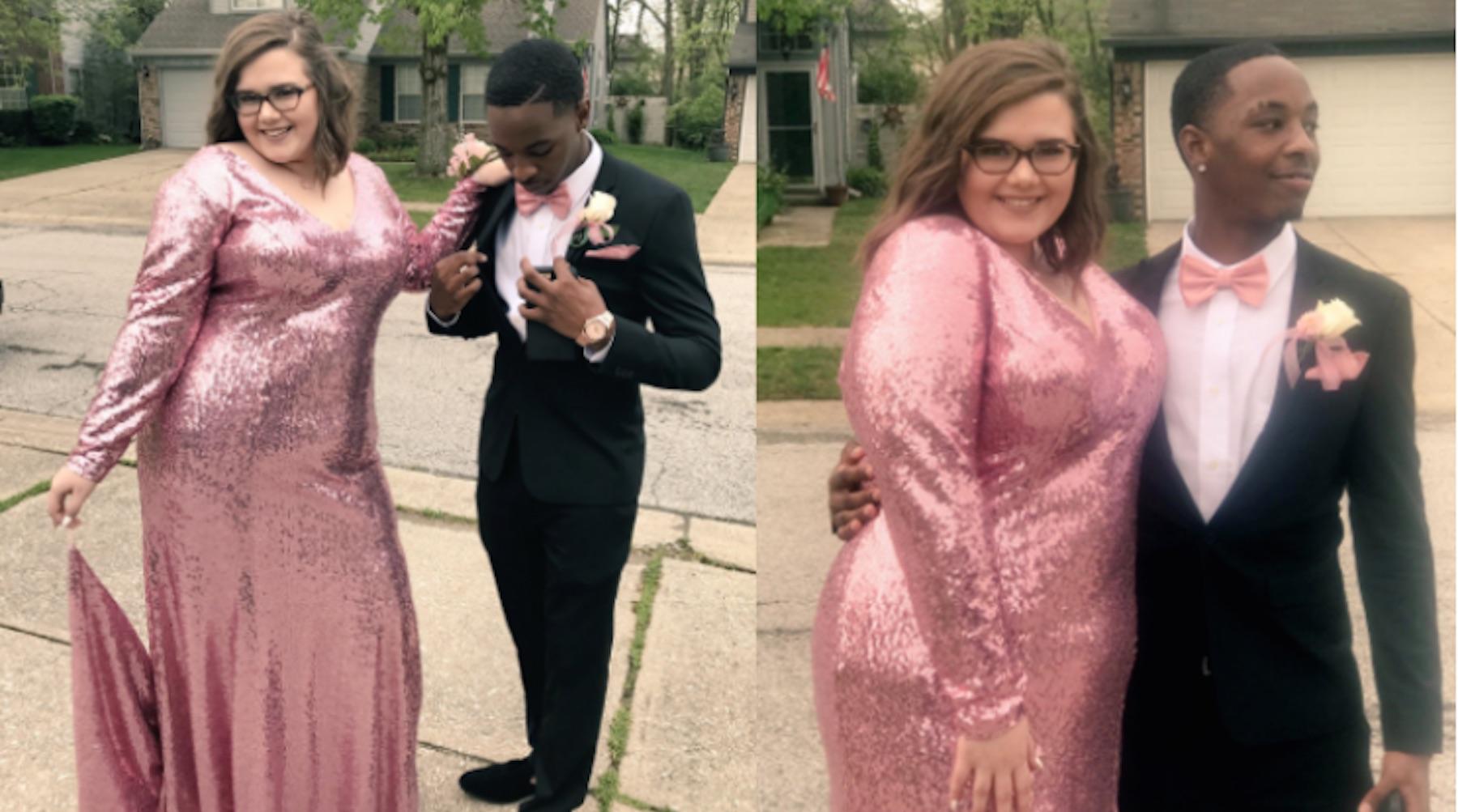 High Schooler Responds With Positivity When Trolls Try To Body Shame Her Prom Pics
By Aimee Lutkin
A high schooler named Madison shared her prom photos of she and her "lomi" on Twitter. That means "love of my life," by the way. They both look absolutely adorable, she in a pink sequined dress I'm dying to own, he in a tux with a bow tie to match his date's look. These are teens with serious style and look absolutely fantastic in their Prom get up:
According to Yahoo News, Madison and her boo were just sharing, minding their business, when some very rude stranger commented, "Wow he loves you even tho you're fat." That's when Madison's post really blew up, as folks rushed to her defense, and to tell that hater to step off. Luckily see didn't need them.
And her boyfriend is thrilled by the coverage their story is getting, because he really does love her, dammit:
Madison is spreading love instead of hate in response to the outcry and it has gone viral for it's creative take on dealing with these nasty Internet trolls we all get sick of seeing. In a note posted to Twitter, she wrote, "Only a few negative tweets compared to the hundreds of loving ones. I'm glad I could be an outlet for 'bigger girls' by not wearing a stereotypical size for my dress. So happy to know I'm inspiring many of you beautiful women to be more confident in yourselves. No matter what you do, someone will always hate on you. Use negativity as positive energy. Spread love not hate."
When you look this good and you're in love, you don't have time for negativity. Guess that says a lot about Internet trolls. Hopefully she keeps the amazing confidence throughout her life -- don't ever let them bring you down!