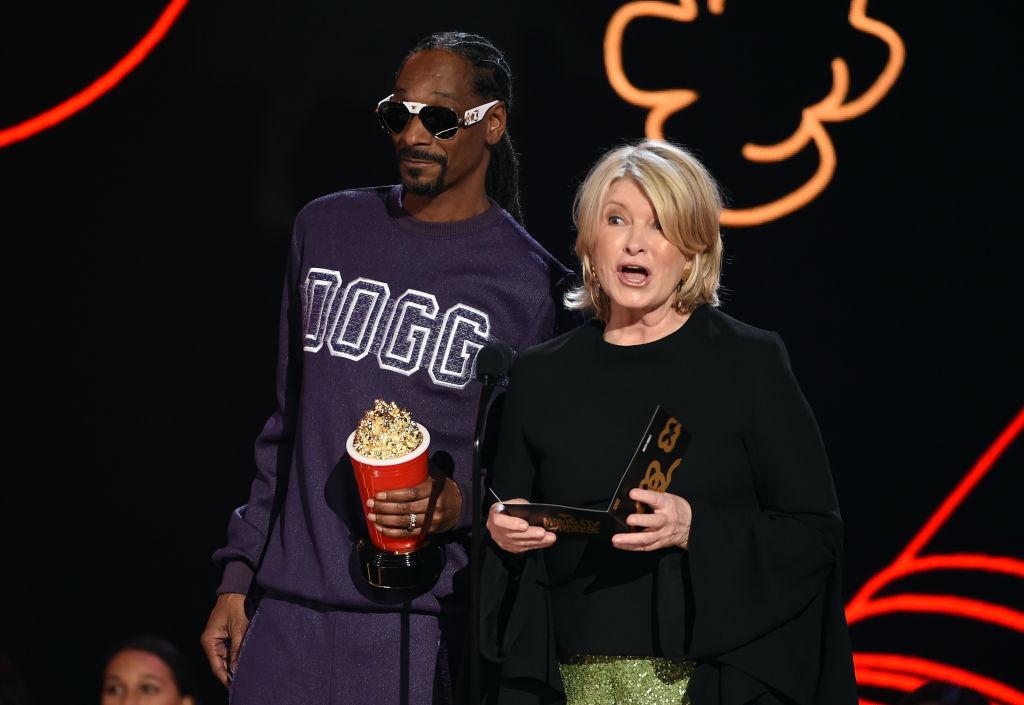 Martha Stewart Flips Off Portrait Of Donald Trump While Giving Props To Snoop Dogg
By Mustafa Gatollari
If this was the '90s and someone told you that Martha Stewart was out there, flipping off pictures of the President while posing for photos, you just straight up wouldn't believe it.
"Not that Martha Stewart, expert homemaker and the creative genius behind the Kmart Martha Stewart home collection," you'd most likely say, gasping while wearing an unbelievably poofy dress shirt tucked into jeans with a belt.
But, after her whole house arrest debacle, along with her cooking show with Snoop Dogg, it's safe to say that Martha's "wholesome" image isn't exactly what it used to be. Personally, I'm a fan of the more real Martha Stewart, and think that it makes her an even better homemaker than she was back in the day.
And if you needed any further proof that Stewart has gone full-blown gangster, take a look at this picture. What do you see?
That's right, Martha Stewart, clad in casual denim, seemingly flipping off a portrait of Donald Trump while giving the peace sign to the D-O-double-G.
Of course, when people saw it, they were ecstatic.
But Martha's official Instagram account shows a much tamer pose in the same location.
Stewart could've been flipping off the Donald just because of her friendship with Snoop. Although she supported Hillary's campaign, she congratulated the Donald after his Presidential win, and even said in an interview with The Chicago Tribune that people should accept him as their President and just "go with the flow." The original photo was set to private and ultimately replaced with the double peace sign above.
Judging by her bird flip, however, it looks like the homemaker and business mogul's stance may have changed. What do you think?