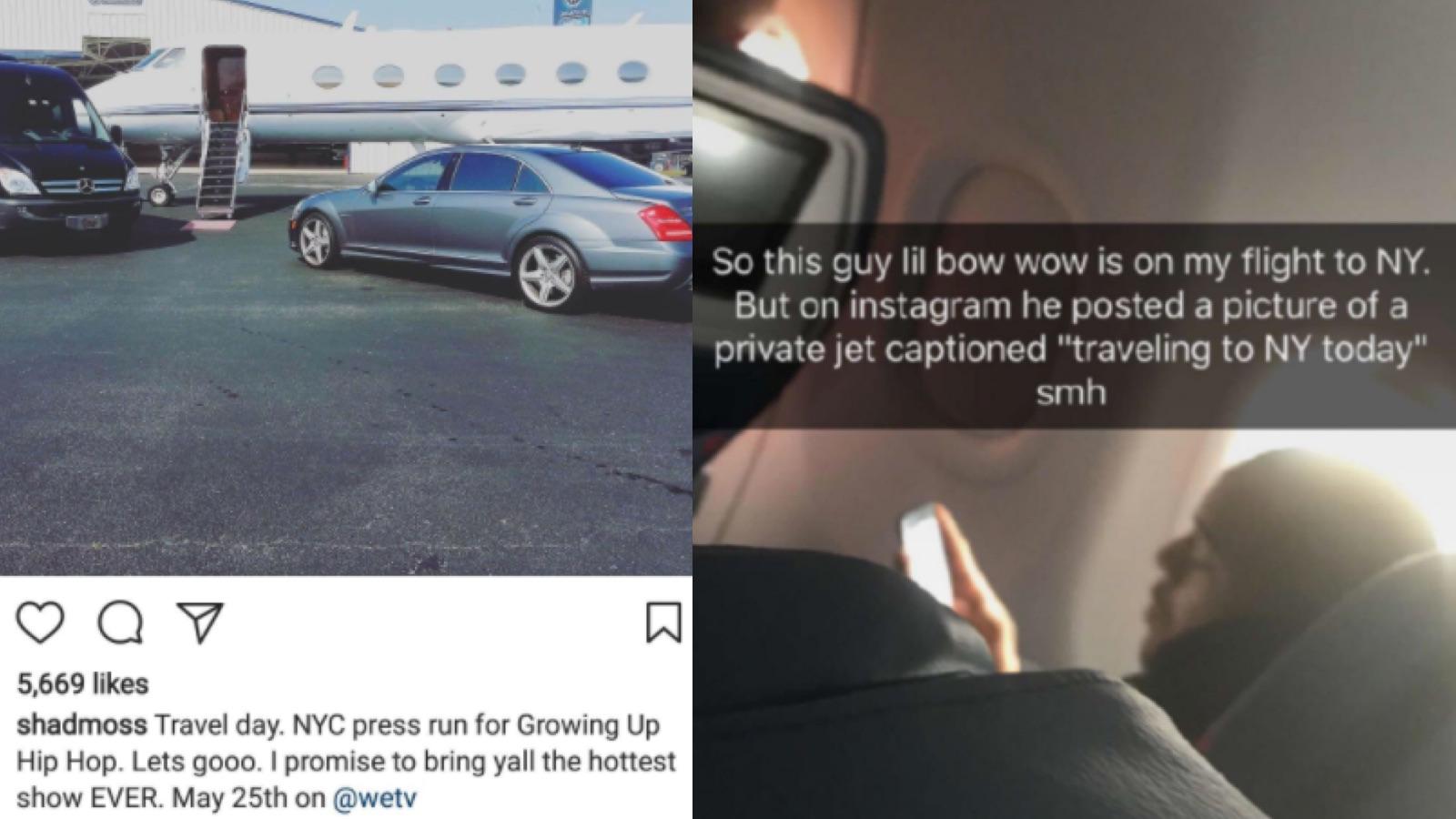 The 'Bow Wow Challenge' Is Viral On Social Media For One Hilarious Reason
By Aimee Lutkin
First of all, I will always love Bow Wow, because the film Roll Bounce is a family-friendly masterpiece of cuteness. I would also like to state that being a celebrity who is not at the height of their fame is probably expensive, yet not lucrative. Bow Wow is basically in that state, and he maintains a brand of success on his social media accounts. One Twitter user appears to have exploded that facade with a couple of pictures: one of Bow Wow's Instagram post about flying on a private jet, the other of what appears to be Bow Wow flying in coach on an airline:
Now, that may not be Bow Wow in the picture on the right. There's no knowing when that pic was taken or by whom. But there does seem to be some supportive evidence that the plane photo Bow Wow shared was not taken by him:
Thank you, El Stinky Nuts, for that investigative reporting. Bow Wow may or may not be aware of the swirling controversy about his baller status online, but he hasn't deleted the Insta post:
In fact, all he's doing on social media right now is promoting his new show, Growing up Hip Hop ATL, with interviews and clips like this, in which he somewhat alarmingly says he doesn't ever sleep:
It is hard to sleep in coach. All this shaky evidence was enough to get the roast of Bow Wow going on Twitter. Folks are posting their own fake life under the hashtag #BowWowChallenge, and despite my love for Bow Wow, they're pretty funny:
Hey, we all fake a perfect life on Instagram. Bow Wow just seems to have taken it one step further. Maybe that's why he's a star?