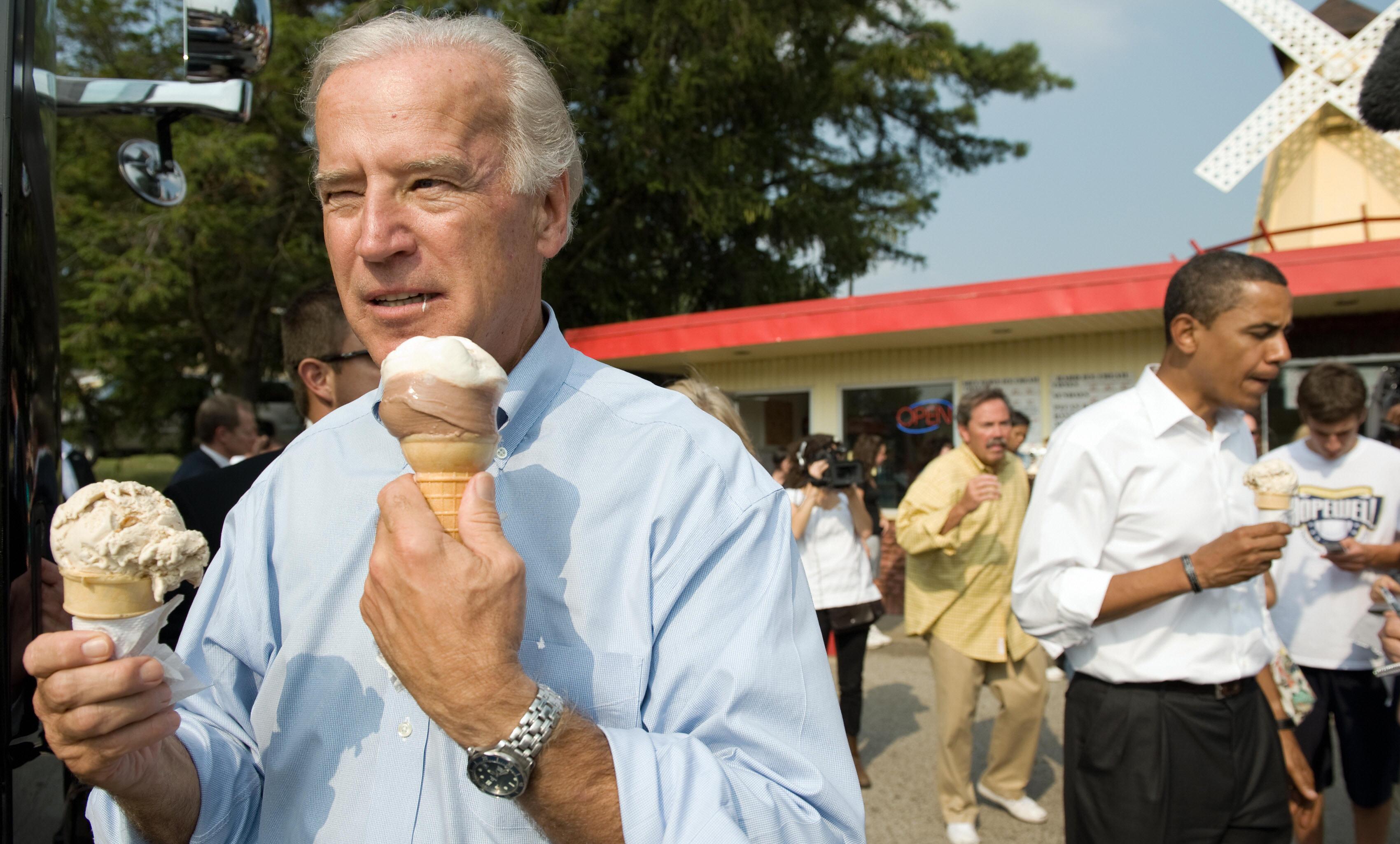 Joe Biden Is Getting His Own Ice Cream Flavor Just In Time For Summer
By Mark Pygas
People are really loving the former Vice President in his time out of office. Joe Biden has received a lot of attention recently in the form of Biden memes, which took off to everyone's delight regardless of political affiliation. If there's one thing that Joe Biden loves more than Barack Obama, it's ice cream. The Internet is full of photos of the vice president enjoying a cone, and honestly, we all need someone who looks at us the way Biden looks at a scoop of rocky road. He's just so dreamy when he sets his sights on a new cone of sugary delights.
And now, Biden is getting his own flavor of ice cream. In April, Biden spoke at various universities and spelled out consent as part of his "It's On Us" campaign. And to thank him, Cornell University has decided to brand a new flavor after Biden.
According to The Cornell Daily Sun, Biden is a simple man, and is all about a scoop of "old-fashioned chocolate chip." So the Cornell Dairy and the Cornell Convocation Committee have joined forced to create their spin on the classic. It's a subtle tribute to the former Vice President that definitely fits the simple, yet refined tastes of the man.
Now all they have to do is pick a name. Possible names include: Biden's Chocolate Bites, Bits n' Biden, Big Red, White & Biden, Not Your Average Joe's Chocolate Chip, and Uncle Joe's Chocolate Chip.
Joe Biden from the '90s would be proud. Seriously, is this man just an ice cream machine? Seems he's constantly on the hunt for a good two scoop cone.
Hopefully Biden will receive a lifetime supply. We know he loves his ice cream. We'd love to see some pictures of him trying it out next time.