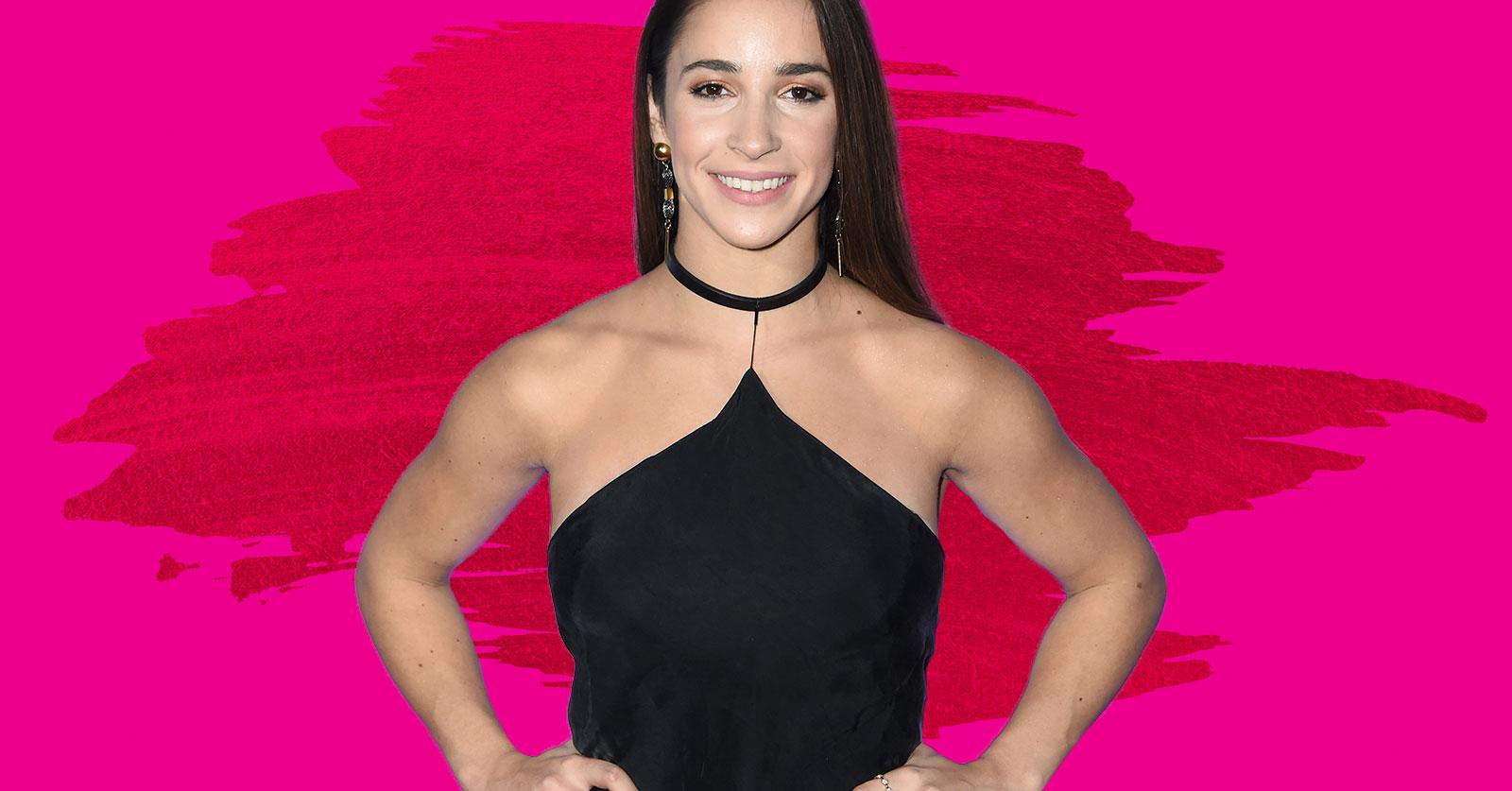 Aly Raisman Responds With Epic Clapback To TSA Agent Dissing Her Biceps
By Aimee Lutkin
Everyone has an idea of what athletes should look like thanks to movies and fitness magazines that showcase bodybuilders. The fact of the matter is that some of the world's highest paid athletes are rocking dad bods, and their performance in their sport suggests that having rock hard abs and chiseled biceps probably isn't going to make them any better than they currently are.
Women, as usual, are put under the microscope when compared to their male counterparts, perhaps even more so by men who feel threatened for some odd reason by a professional female athlete who has dedicated her entire life to her sport yet he still believes that he is a superior physical specimen. If the woman has a base in strength but doesn't look like a bodybuilder, she's automatically weak. If she does take on physical characteristics that wouldn't be surprising for athletes, they're commonly written off by these incels as looking too masculine and trading their femininity for something that no man would value. And these slobs wonder why no woman wants to be near them at any time.
Now imagine this kind of asinine commentary, which is always unwelcome, being made by a person with minimal physical training in life and directed at an Olympic gold medalist. It sounds like the beginning of an SNL skit, but it is in fact a regular occurrence, and it happened yet again when a recent American sports hero was making her way through the airport like any other person.
Olympic gold medalist Aly Raisman took to Twitter, as famous people often do, to complain about treatment she received from the TSA. No, they didn't detain her or get too familiar with a body cavity search. They dissed her biceps:
Aly Raisman saying she "works very hard to be healthy and fit" seems like the understatement of the year, but she has a point. There's no reason to put down a young woman who is just walking through your station, TSA guy. Especially because Raisman can do things with her body that most of us will never come close to:
The TSA has reached out to apologize, but she doesn't seem to have responded yet:
Probably because she's out celebrating her birthday!
Most people are celebrating Raisman and her biceps, too:
Though there are a few helpful devil's advocates out there, of course: