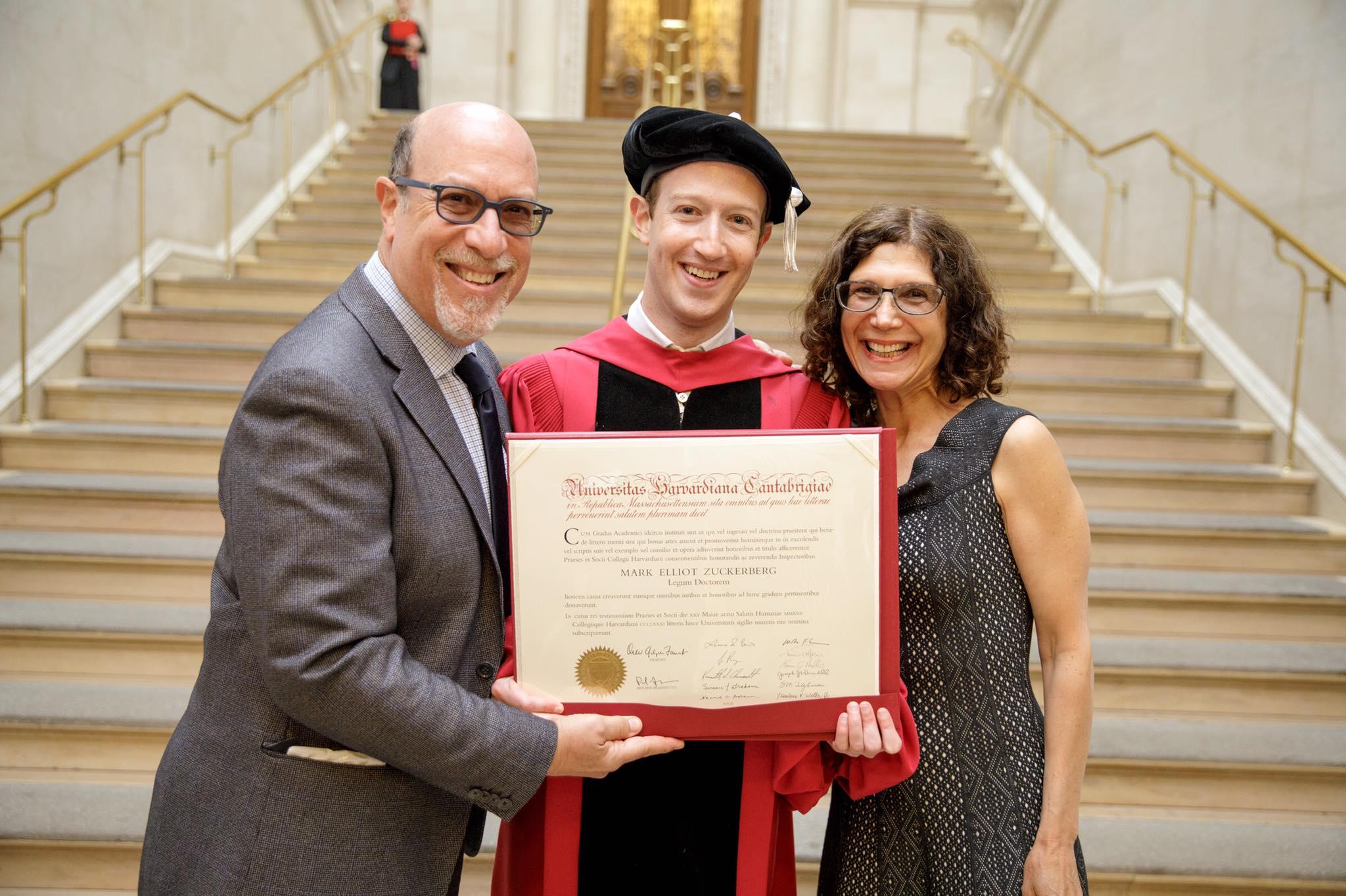 Harvard Finally Gave Mark Zuckerberg His Degree 12 Years After Dropping Out
By Mark Pygas
Back when we were all not paying our own bills, (the time that will forever be known as the good ol' days) the idea of dropping out of high school by citing a modern public figure's success was pretty common, and even more so when we went to college. It isn't hard to see the appeal. You lose the inane structure that all institutes still subscribe to despite the industrial era being a thing of the past, you get to do what you want to do assuming you have the discipline to focus, and you aren't wasting time on general requirements to fulfill the prerequisites for the general requirements you're going to take for two years in college. It all seems like a colossal waste of time, but you don't realize just how much time it is that you're wasting until you have a moment of cognizance in the future and look back at where you spent your golden years and what you were doing while there.
Existential dilemma aside, industry leaders and modern tech moguls all have similar origin stories where they dropped out of a highly sought after placing in higher ed or denied invitations all together. Technically they didn't 'earn' their diplomas, but you can bet that those colleges will do everything in their power to tie themselves to the success of their former students, and this is no different.
There's a long list of extremely successful people who either didn't go to college, or ended up dropping out before they finished their studies, including Bill Gates, Steve Jobs, and of course, Mark Zuckerberg.
The Facebook founder created what was then called "The Facebook" in his college dormitory in 2004. The service was originally limited to Harvard students, but became incredibly successful when it expanded to other Ivy League universities. Zuckerberg originally remained enrolled, but eventually dropped out in November 2005.
And with Zuckerberg set to deliver the university's commencement address on Thursday, the administration figured they'd just give him his degree, considering that he's created the most successful social media platform in the world, and all. Before the speech, Zuckerberg posted a photo of himself receiving his degree, flanked by his parents, Edward and Karen Zuckerberg.
Zuckerberg also posted a photo of himself visiting the tiny dorm where he created Facebook with co-founders Dustin Moskovitz, Eduardo Saverin, Andrew McCollum, and Chris Hughes.
As well as a video of his father recording the moment Zuckerberg got accepted to the prestigious university.