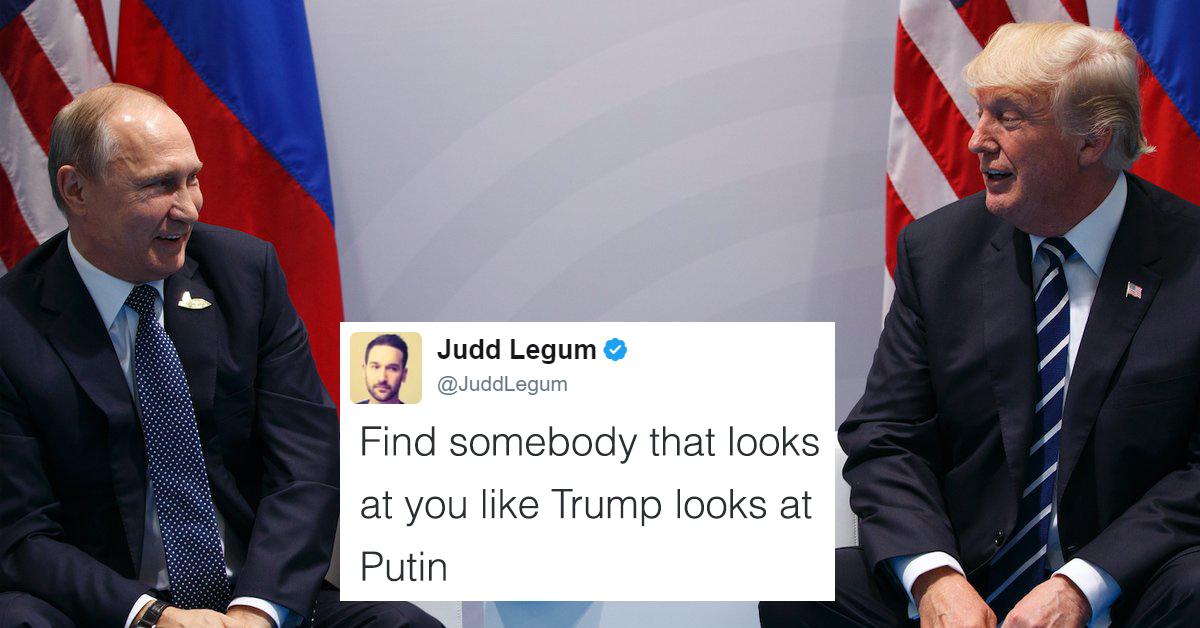 Trump And Putin Held A Face To Face Meeting And Twitter Turned It Into A Meme
By Mark Pygas
The hot topic these days seems to be the collusion in the election and meddling by Russia. Of course, the two major players involved here are President Putin of Russia and President Trump. The two have not met face to face much, maybe because of their busy schedules, or maybe because they don't want to seem in cahoots. Who knows at this point. But there has been so much speculation and anticipation for when the two would potentially meet face to face, that the excitement was just overcoming everyone. People were trying to figure out when this moment might be so that they could check out all the body language and see if anyone gave anything away. Maybe someone would slip and say something, maybe an awkward hug. Something, anything to appease all of our inner Sherlock Holmes. But most of all for me, I wanted to see what Twitter and Reddit could do with it when put in the hands of the masters. Between memes and photoshops, sometimes things just need to enter the arena of the internet and pure gold can come of it, spun up like the master Rumplestilskin himself. Well, it just so happens that the G20 summit did just that.
World leaders met in Hamburg, Germany, today for a meeting of the G20. Despite Donald Trump denying that he had ever met with Russian President Vladimir Putin throughout the 2016 U.S. presidential campaign, Trump claimed that he met Putin several times before his campaign.
While it may or may not be the first time the two men have met, they did have their first meeting as world leaders at the summit this morning. So Twitter users were understandably excited when photos and videos emerged online...
And yes, it became a meme.