There's something really special about a newborn photo shoot. Not only do you get to capture those early days of your child's life — you know, the days when you are too exhausted from raising this brand new tiny human and too overwhelmed to take a moment to take it all in — but you also get some pretty adorable photos. Since newborn babies are basically teeny, tiny milk-drinking models, there are so many directions to go with your newborn shoot — but we love the direction that this one photographer opted to go. 
Maternity photographer Karen Marie decided to combine her love of Disney and snapping pics of adorable babies into one of the most aww-inducing photoshoots yet.
Disney Princess babies. You know the Disney Princesses. You love the Disney Princesses. Is there possibly anything sweeter than this? We can't think of anything. 
She conducted the shoot for Belly Beautiful Portraits, her photography business, and people are going absolutely gaga over them. And when you see the photos for yourself, you can understand why! 
There was Snow White. What's sweeter than an adorable Snow White, complete with a full head of dark locks?
And here's Belle from Beauty and the Beast. We dare you not to gush at this tiny Belle and her tiny rose!
Cinderella is just chilling on her magic pumpkin, and there's just nothing more adorable.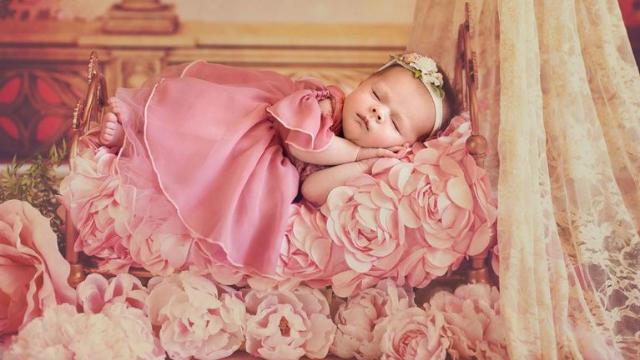 While Sleeping Beauty is getting some shut-eye — and if you ask us, this was a role this sweet babe was literally born to play.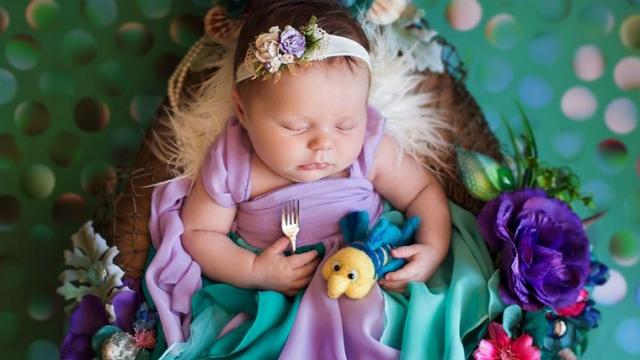 Ariel is catching some z's under the sea.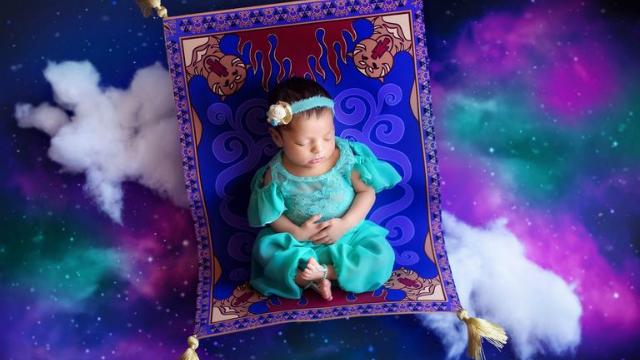 Jasmine is flying high on a magic carpet.