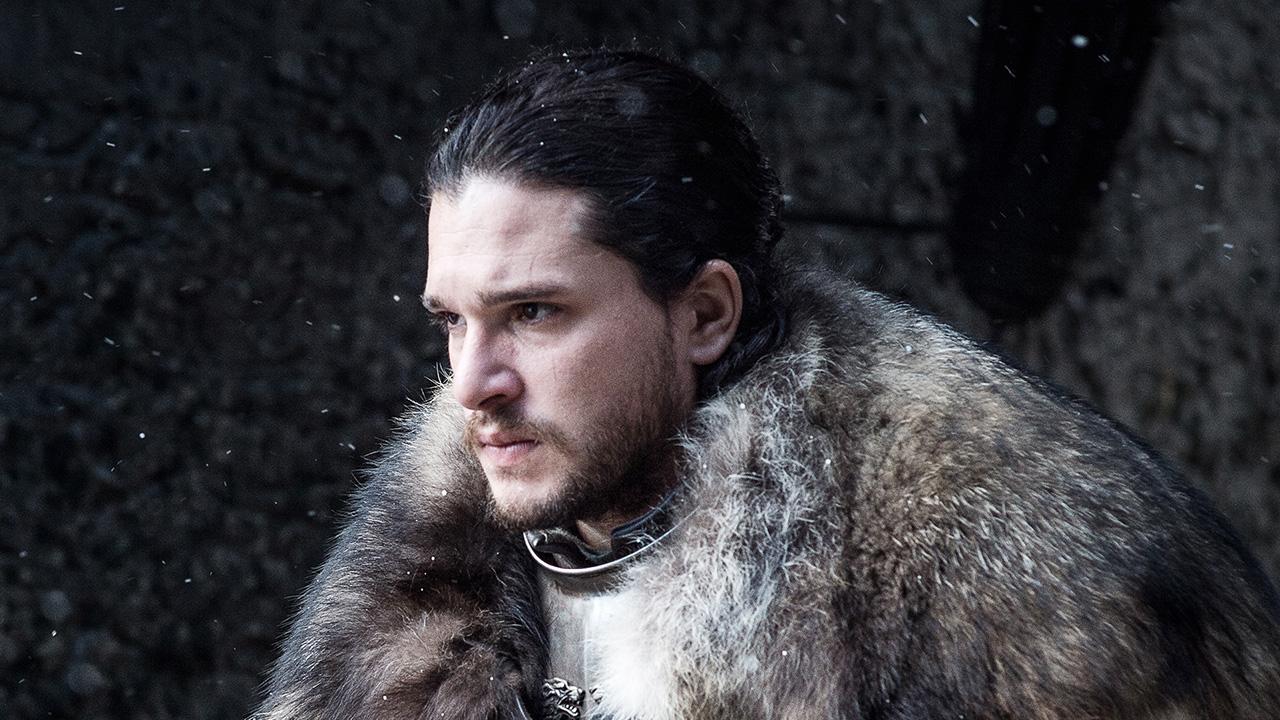 The Letter Jon Sent To Sansa In 'Game Of Thrones' Makes The Wait Even Harder
By Mark Pygas
The Game of Thrones Season 7 finale aired on Sunday, much to the despair of fans who face a long wait for the final eighth season in 2018, or possibly even 2019. That's a long time, people.
And to make the wait even worse, Game of Thrones has released the message that Jon Snow sent to Sansa in the finale. The night is dark and full of spoilers, so continue with caution.
So as the younger Stark siblings were teaming up to take down Littlefinger, Jon Snow, or as we now know him, Aegon Targaryen, sent a letter detailing his success at the negotiation table with Daenerys and Cersei. Bran can be seen clutching the letter when he reunites with Sam, but never said what was in it.
"Sansa,"
"Cersei Lannister has pledged her forces to our cause, as has Daenerys Targaryen. And if we survive this war, I have pledged our forces to Daenerys at the rightful Queen of the Seven Kingdoms. We are both coming to organise the defence of the realm."
"Jon Snow. Warden of the North."
The letter is bound to cause some issues between Jon and Sansa, who was never consulted on the whole bending the knee thing.
It also shows that Jon is perhaps dumb enough to believe Cersei will actually help him against the White Walkers. Though Jaime should hopefully inform them of her betrayal if he makes it north next season. Which should lead to an interesting reunion between Bran and Jaime.
Episode 5 of Season 7 of Game of Thrones, "Eastwatch," was packed full of some pretty incredible moments and fans are already chomping at the bit for more.
However, the most important detail from the show probably flew right past you, despite the fact that it seemingly foreshadows one of the biggest possible conflicts in the series, and blows a huge point in the plot wide open.
This is a massive potential spoiler, so if you're the type of person to get annoyed by that, then it's probably best you don't keep reading.
But of course you can't help yourself, so I want you to sit back and consider last night's scene between Samwell Tarly and Gilly as she pores over the diary of High Septon Maynard. Tarly's a bit preoccupied with his work, as is usually the case, when Gilly asks him a seemingly innocuous question:
"What does annulment mean?"
Sam, too busy to pay serious attention to what Gilly asks, says it means ending one marriage so a person can marry someone else. Then Gilly follows up and says that the annulment was for a "Prince Raggar," and since Jon Snow is the love child of Prince Rhaeger and Lyanna Stark, that means that the Targaryen King very well may have technically ended his marriage, married a woman he was madly in love with (Lyanna) and birthed a son who is the rightful heir to the Iron Throne.