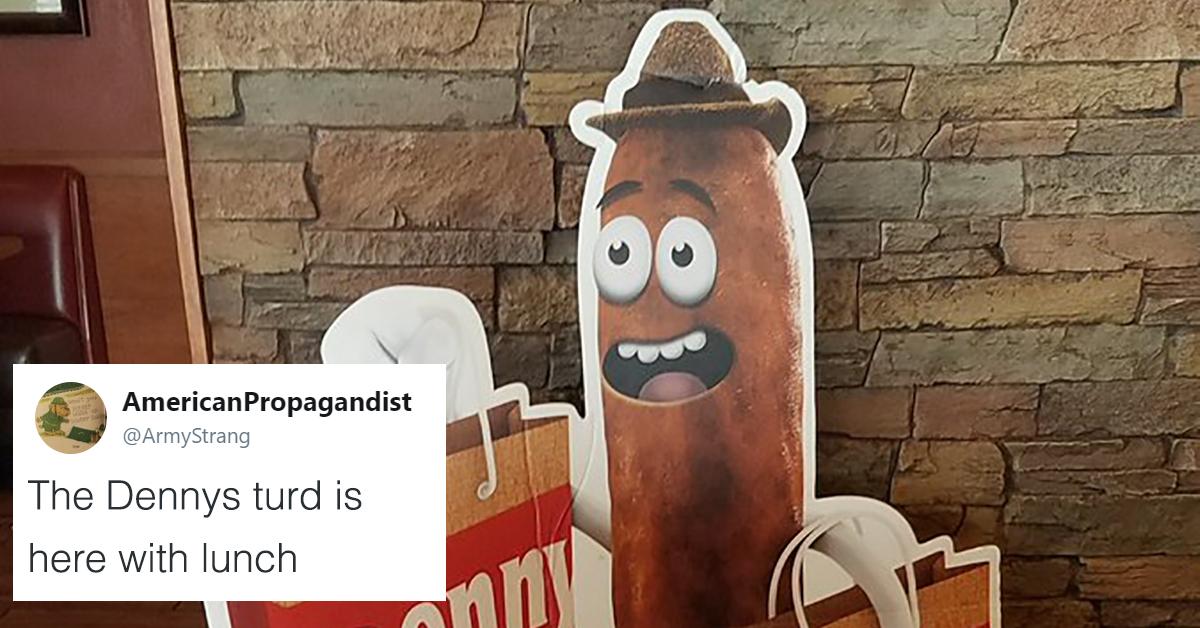 People Think That New Denny's Mascot Looks Like Poop, And They're Having A Field Day
By Mark Pygas
The nationwide diner Denny's has released a new mascot, and people have a lot of feelings about it? Why? Their mascot is now a smiling breakfast sausage with a fedora hat, which Twitter seems to think looks a lot like something else... Specifically, they think that it looks like poop. Which is probably not what you want to be reminded of when you're dining — even if it isn't a particularly high-brow experience or establishment. You can always aim higher than literal poop for your meal, remember that one kids!
What were you thinking, Denny's?! How many people had to see this as it was being created, and how many people actually felt like this was a good idea? There were a handful of jokes that were made repeatedly — with a couple of people noting that it was "truth in advertising," which seems volumes to what those people in particular think of the food at Denny's.
Honestly, my biggest question with this whole thing is why? Why did Denny's even need a mascot (or a revamped logo) in the first place? They seem to be doing just fine the way that they are, and we think that should really lean in on their social media presence, which has brought us immeasurable joy in recent years. We're big in the "if ain't broke, don't fix it" camp — and we truly think that Denny's would've been much better off with a much more laissez faire approach to their branding. We could've all avoided the embarrassment and repetitive jokes if they just kept things how they were. But instead we're stuck with a fedora-wearing poop — which feels like a familiar predicament, if we're being honest with ourselves.
Anyway, we wonder how long Mr. Hankey's summer job will last.