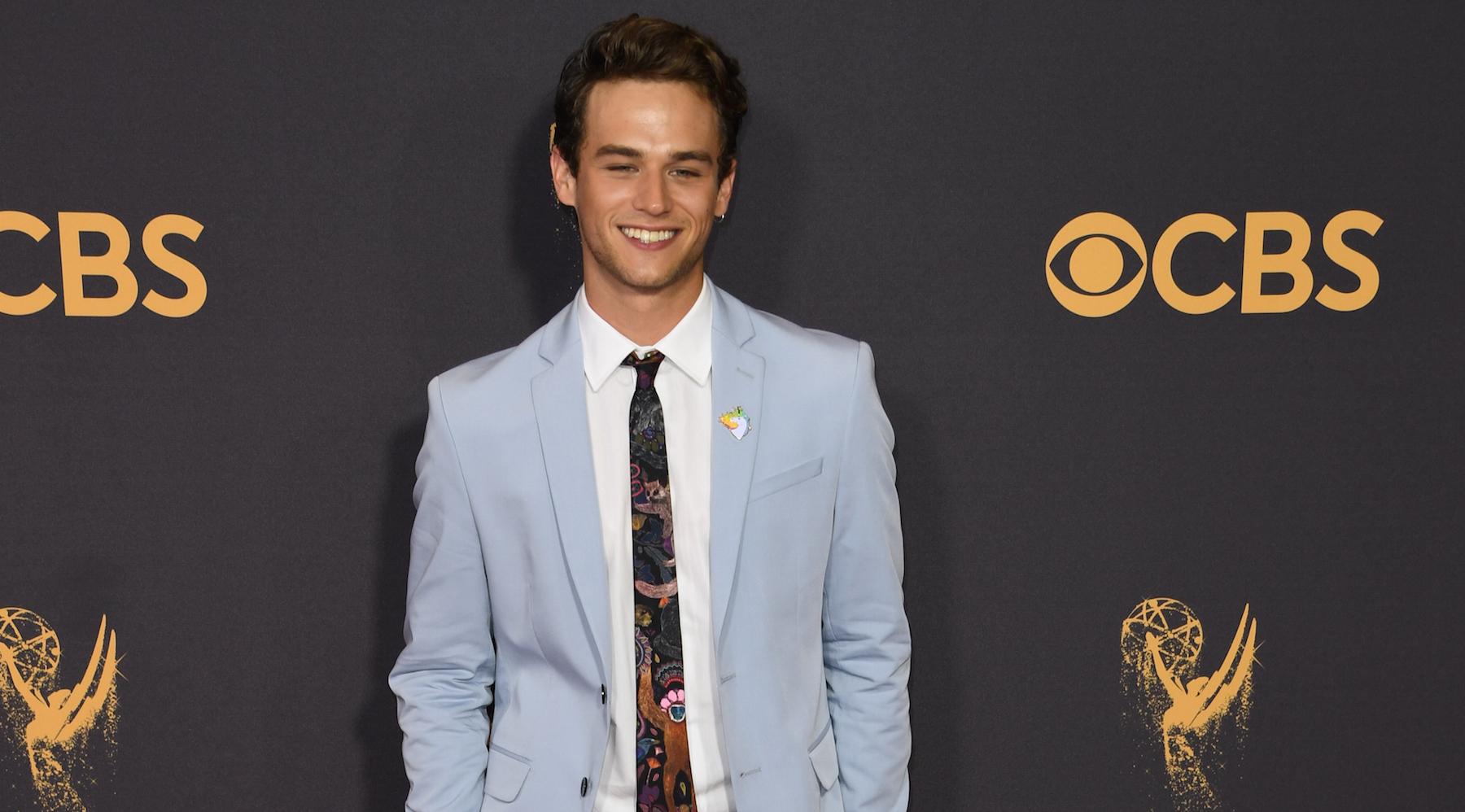 Brandon Flynn From '13 Reasons Why' Publicly Comes Out As Gay In Instagram Post
By Aimee Lutkin
Brandon Flynn plays heartbreaker Justin Foley on Netflix's 13 Reasons Why, a popular teen drama about a girl who dies by suicide and the people she leaves behind. Flynn recently came out as a gay man on Instagram, after seeing a hurtful message emblazoned across the sky in Sydney, Australia.
At the moment, Australians are voting on whether or not the country will legalize same sex marriage. Flynn took the opportunity to explain why this was an issue for him on a personal level, as well as a political one:
In his post, Flynn calls out whoever the hateful sky writer is, and identifies himself as a part of the LGBTA community, referring to the activism of groups pushing for same sex marriage and equality as "us" rather than they:
Just saw the "vote no" message in the sky, looming over Sydney. Thank you for raising money and hiring on a plane to write your lack of support amongst the clouds. I hope your hate and lack of understanding fades, just like those words will. Too many of my friends have been kicked out of their homes, kept in the closet, beat up, killed, ridiculed by church and state, institutionalized... and you are scared that if we vote YES, you won't be able to show your hate for Us. Fuck that.
We've been scared shitless our whole lives thanks to all the stigmas that surround Us, stigmas that were set in place by the same kind of people who flew that plane over Sydney. We've fought, we've come out bravely even in our fear, and you wrote a message in the sky because you're scared. Equality takes courage, it worries me that too many people in this world lack the balls to stand up for what is right. #fuckhate"
Queerty reports that Flynn has been asked if he is gay before, as photos circulated of him and 13 Reasons Why co-star Miles Heizer looking intimate. According to his rep, they're just good friends, but Flynn now seems to be out and proud about his own sexual identity.
It's cool that Flynn was able to reveal his true self to his fans, so he could urge all of them to vote yes on love.