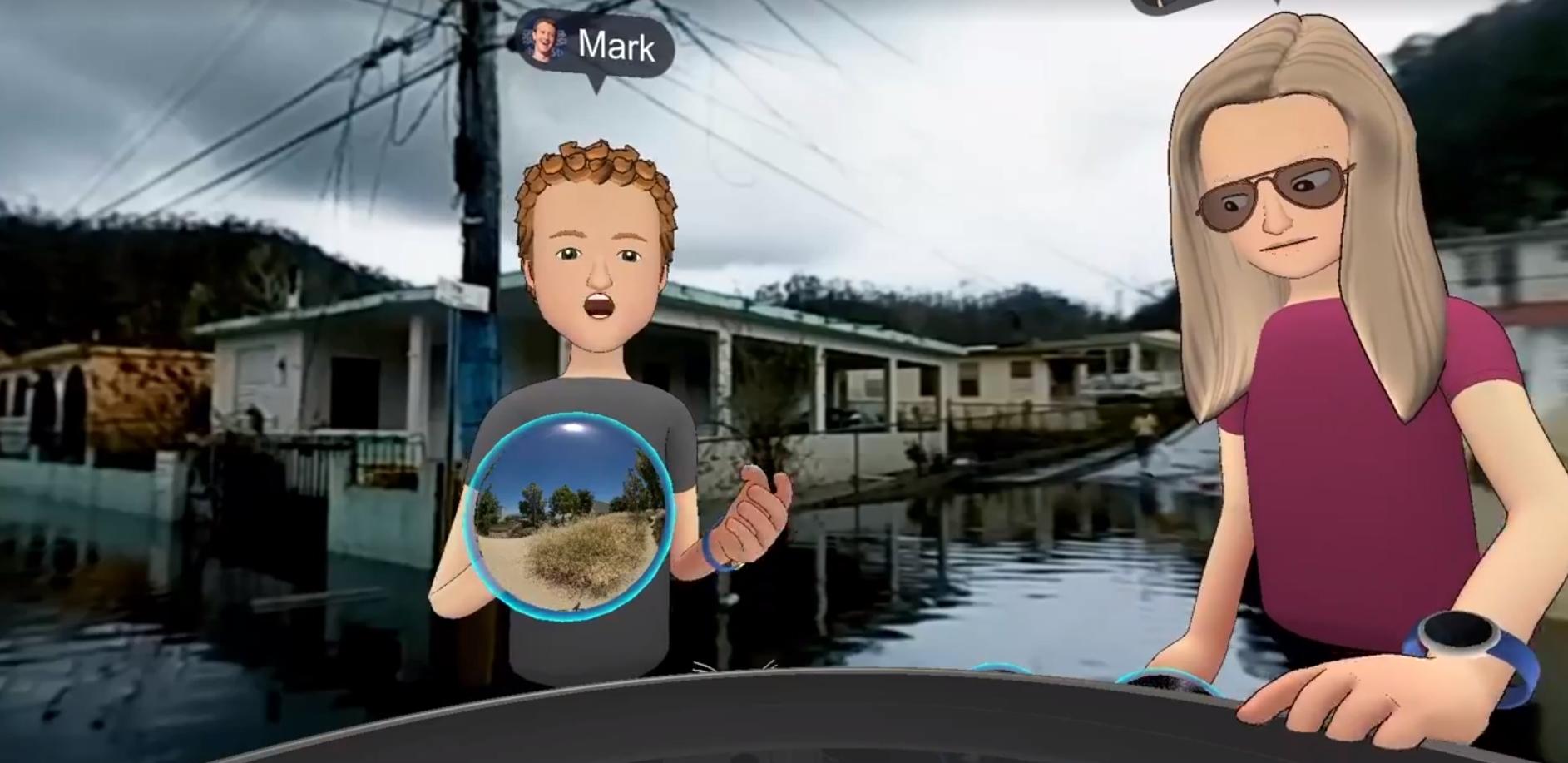 Mark Zuckerberg Gave An Uncomfortable VR Tour Of Puerto Rico, And People Weren't Pleased
By Mark Pygas
Facebook CEO Mark Zuckerberg has apologized in a Facebook comment after he gave a tour of Puerto Rico, which was devastated by hurricane Maria. The live stream discussed Facebook's efforts to relieve the island, but many criticized it for superimposing a smiling avatar of Zuckerberg over images of submerged streets which looked absolutely devastated by the water. It clearly wasn't a smart move for Facebook to use the island as it's focal point to showcase it's technology as many in Puerto Rico are still without power or clean water. The devastating Hurricane Maria has left the island reeling still, and efforts to improve the conditions haven't stopped.
So when people saw what Facebook decided to do with their VR tour, you won't be surprised to know many found the whole stunt in very poor taste.
You can watch the stream below.
Many criticized the stream, with one commenter writing:
"It seems it would be way more effective if we could see your real faces. It is so distracting to have virtual characters reporting on a real disaster."
Zuckerberg replied to that comment with his own...
"I hear that. When you're in VR yourself, the surroundings feel quite real. But that sense of empathy doesn't extend well to people watching you as a virtual character on a 2D screen. That's something we'll need to work on over time."
"One of the most powerful features of VR is empathy. My goal here was to show how VR can raise awareness and help us see what's happening in different parts of the world. I also wanted to share the news of our partnership with the Red Cross to help with the recovery. Reading some of the comments, I realize this wasn't clear, and I'm sorry to anyone this offended."