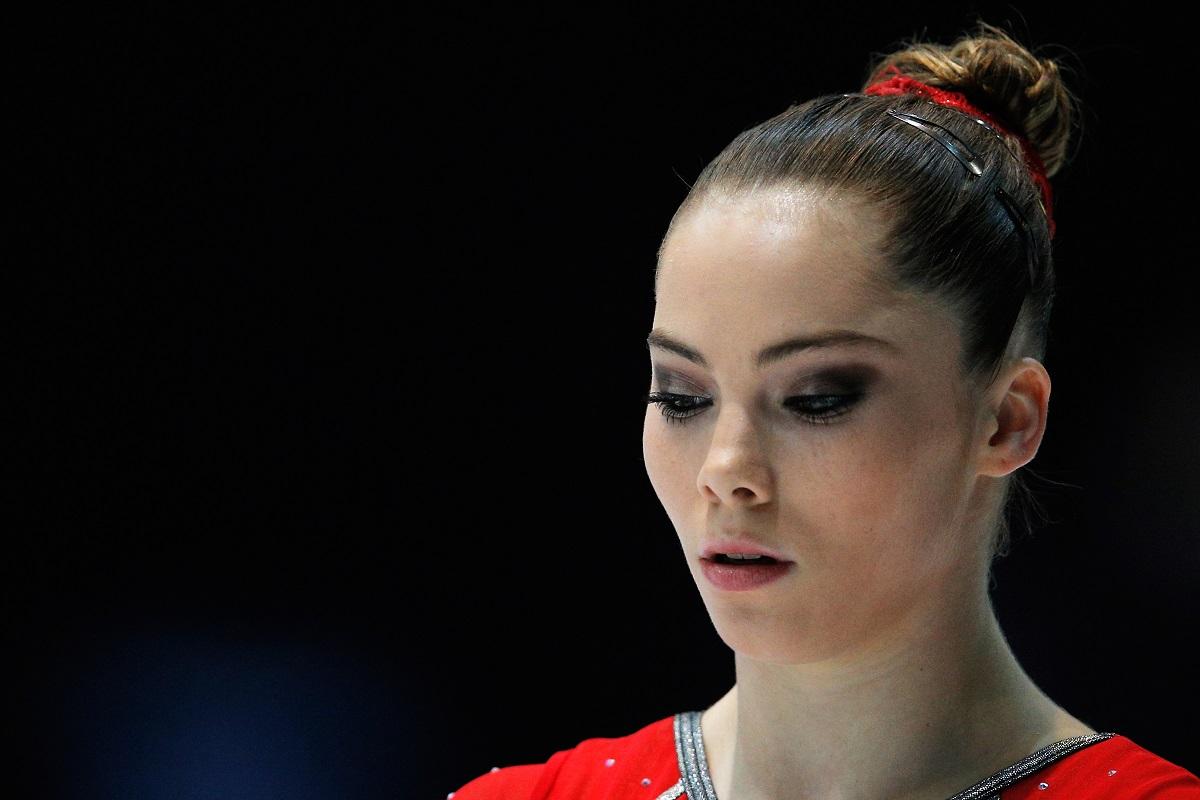 Olympic Gymnast McKayla Maroney Accuses Team Doctor Of Repeatedly Abusing Her
By Mark Pygas
Former Olympic gymnast and gold medalist McKayla Maroney took to Twitter on Wednesday morning to accuse former team USA doctor Larry Nassar of sexually assaulting her for years, starting at the age of 13 under the guise of "medically necessary treatment."
In a tweet, Maroney describes one incident that allegedly happened when she was 15. "For me, the scariest night of my life happened when I was 15 years old," the athlete starts. "I had flown all day and night with the team to get to Tokyo. He'd given me a sleeping pill for the flight, and the next thing I know, I was all alone with him in his hotel room getting a 'treatment.' I thought I was going to die that night."
"The Olympics is something that brings people hope and joy," Maroney continues. "It inspires people to fight for their dreams, because anything is possible with hard work and dedication."
Maroney goes on to say that "things have to change." Suggesting the following four steps:
"One: Speaking out, and bringing awareness to the abuse that is happening."
"Two: People, institutions, orginizations, especially those in positions of power, etc. need to be held accountable for their inappropriate actions and behavior."
"Three: Educate, and prevent, no matter the cost."
"Four: Have zero tolerance for abusers and those who protect them."
NBC News reported in 2016 that over 60 women had filed complaints with police alleging they were abused by Nassar, and three lawsuits had been filed against him. The number of women and girls has since increased to at least 140.
In December 2016, Nassar was arrested by the FBI after he was accused of filming his abuse of young girls, and more than 37,000 images and videos of child pornography were found in his home.
Nassar claimed that the "procedures" used to treat women intra-vaginally were medically appropriate. He pleaded guilty to federal child pornography charges in July 2017, and faces 22 to 27 years in prison when he's sentenced in December. He still faces 33 charges of criminal sexual conduct.
USA Gymnastics CEO Steve Penny resigned over the issue in March.
Maroney used the #MeToo hashtag, which was started by Alyssa Milano, a comedian and actress, to give women a platform to share their experience of sexual abuse.
In the past weeks, dozens of women including Gwyneth Paltrow and Angelina Jolie have accused film producer Harvey Weinstein of sexually harassing or assaulting them. Many of them also accused male coworkers of ignoring the issue.