This Kid's Hilariously Millennial Answer On A History Test Is Going Viral
A kid had the perfect response to his history test that proves Milennials are the kings of wit.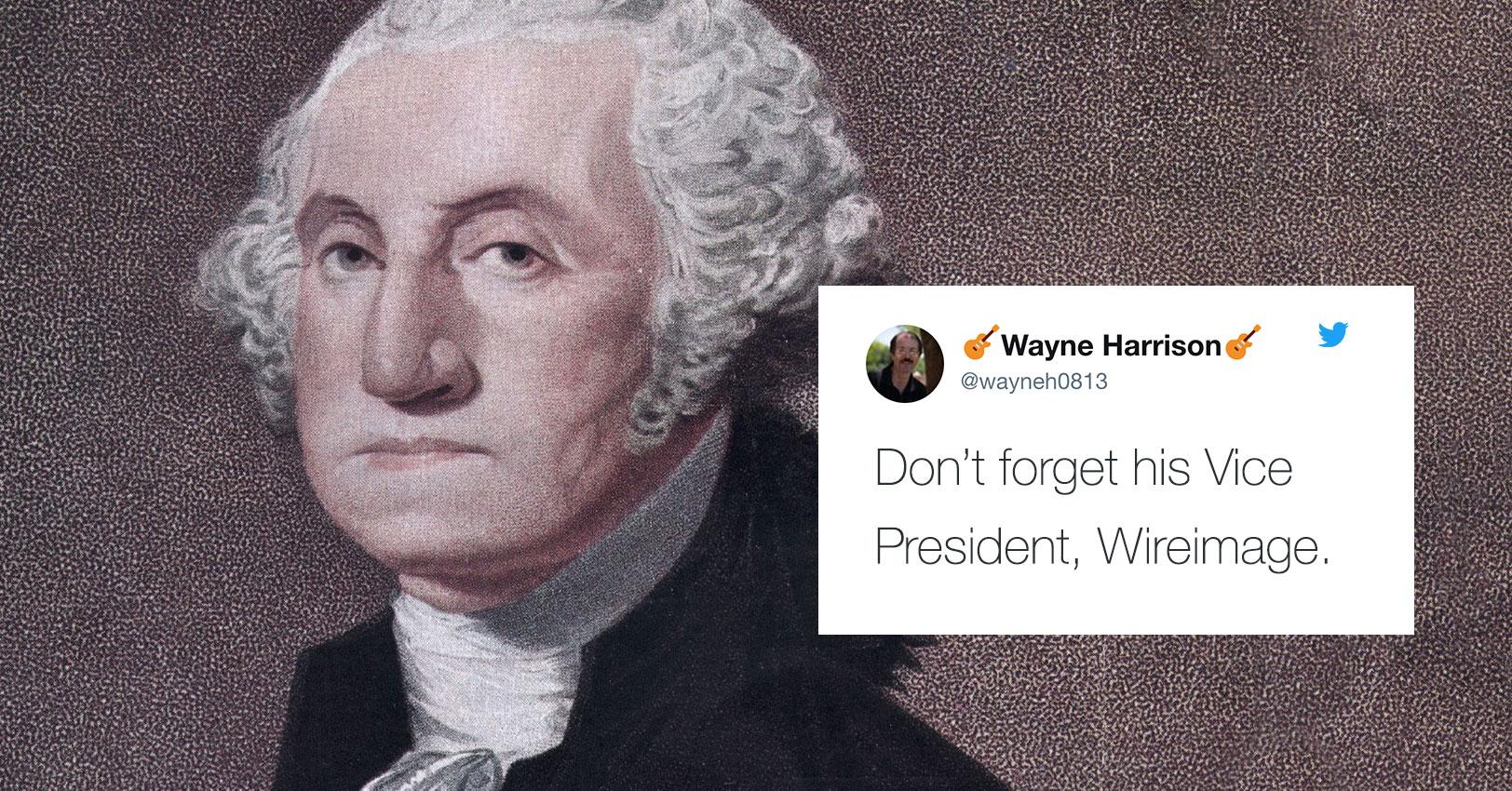 Milennials get a lot of crap in 2017. If it isn't blaming them for killing some industry like Applebee's "fine dining" or spending too much money on things like Starbucks or avocado toast, it's hearing that' they're disrespectful. Has there been a generation who is blamed for more than Milennials? We're not sure. They certainly do get a bad rap for things considering each generation is always considered "worse" than its predecessor. It's truly the old man get off my lawn mentality. But one thing you have to give them credit for is their wit and ability to flawlessly use it like this student.
Twitter user Mikel Jollet found a hilarious new edition in the perennial internet delight that is cute kids giving the wrong answer on tests: this person who was a bit confused by the caption on an image of the first president of the United States.
He's definitely not wrong and we have to give him credit for an amazing answer.
Article continues below advertisement
Jollet's "Getty Images" tweet ended up getting retweeted over a thousand times, because, yes, this is what the millennial generation is like. We love it and you can't really blame them. They're growing up in an age where Google is your primary research tool and we don't really use Encyclopedias anymore. So the answer while witty, isn't too surprising since they likely saw it online somewhere. Another example:
Article continues below advertisement
Other people remembered other crucial parts of Gen Z history.
Article continues below advertisement
Article continues below advertisement
But weirdly enough, people are actually nostalgic for the alternative history when President Images helped defeat the British and create the norms that became the backbone of American society.
Article continues below advertisement
Nothing but respect for MY president. What do you think of the kids answer? Are the next generations educations just doomed?