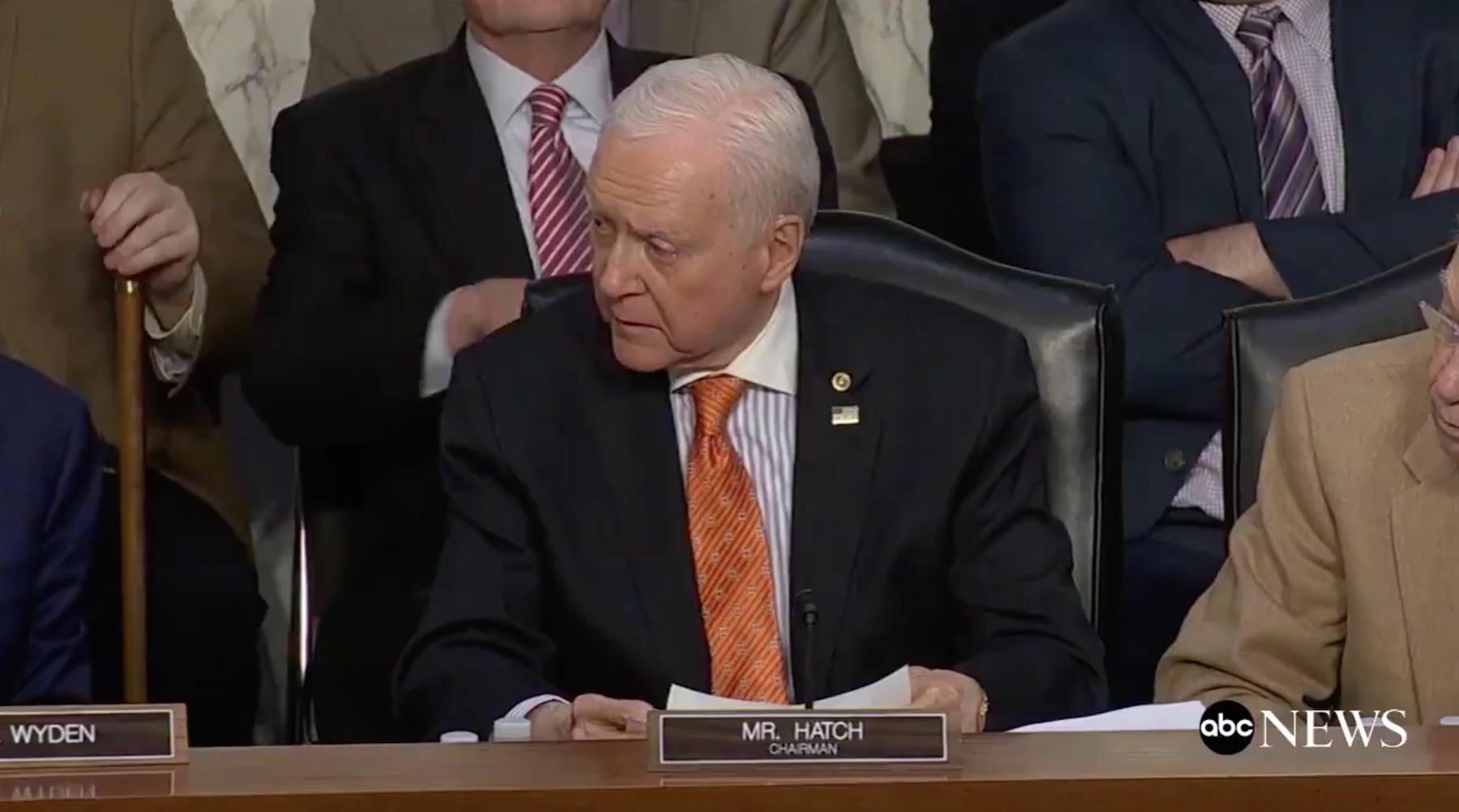 Republican Senator Flips Out After Being Told GOP Tax Plan Only Benefits The Rich
By Aimee Lutkin
On Wednesday night, the Finance Committee passed their bill slashing taxes on corporations and the rich through Senate, causing the anxiety of many. During the debate around the bill, Democratic Senator Sherrod Brown got into a heated argument with Republican committee chairman Orrin Hatch.
During the fight, Brown suggested that the bill is something that will solely benefit the rich, while leaving the working class behind—which is true, if you ask me! In response, Hatch went on a rant about his own upbringing, suggesting it was offensive for Brown to critique him over the bill. He didn't actually refute Brown's argument, though, which means the question is still on the table.
The bill is supported by Hatch and others who suggest that if corporations make more money on tax breaks, they'll pay higher wages. Brown disagreed, saying, "Companies don't just give away higher wages just because they have more money. Corporations are sitting on a lot of money now. They're sitting on a lot of profits now. I don't see wages going up. Just spare us the bank shots."
"I come from the poor people," Hatch responded. "And I've been here working my whole stinkin' career for people who don't have a chance. And I really resent anybody saying that I'm just doing this for the rich. Give me a break. I think you guys overplay that all the time, and it gets old. And frankly, you ought to quit it."
Poor Hatchy. People are responding to Hatch's ridiculous grandstanding, and applauding Brown for trying to stick up for his constituents:
We'll see which rhetoric wins the day. The bill still faces some obstacles to fully pass, but you can always call your representatives and let them know how you feel about it.