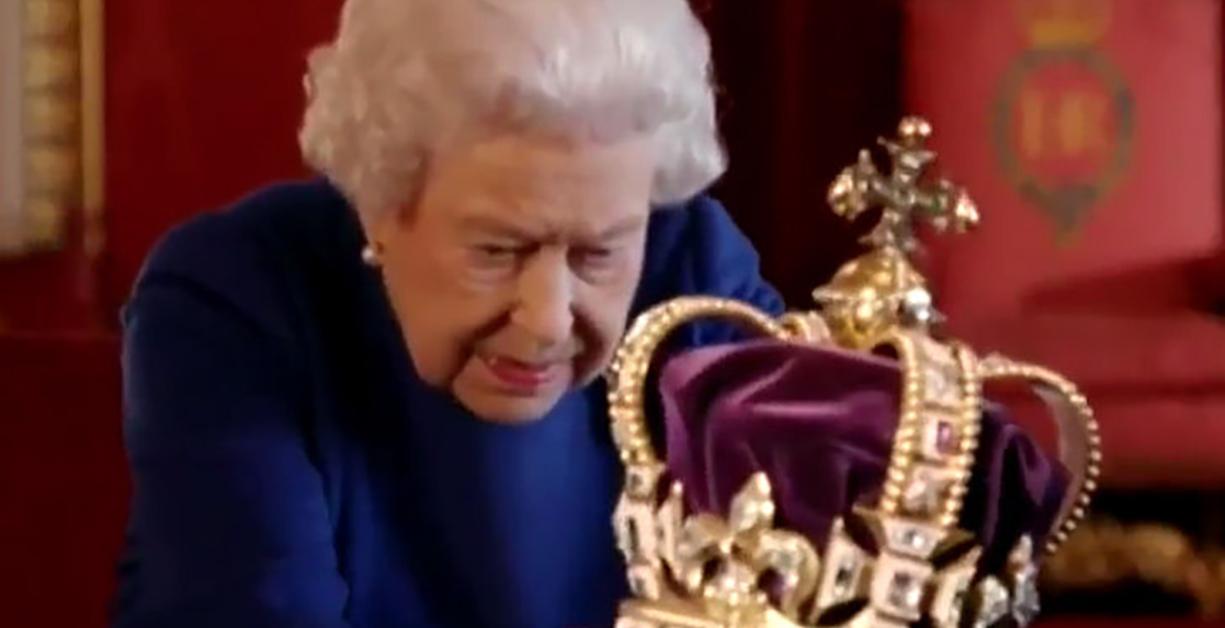 The Queen Manhandled The Crown And The Internet Is Cringing
By Mark Pygas
Queen Elizabeth II has broken with her usual protocol of not giving interviews to speak with the BBC on the 65th anniversary of her coronation. The interview aired on Sunday as part of the broadcasters The Coronation documentary.
Part of the interview involved bringing out her crown. Specifically the St. Edward's Crown, which is only worn once by each monarch, at his or her coronation. In 1911, the crown was set with 444 precious and semi-precious stones, including 345 aquamarines, 12 rubies, 7 amethysts, 6 sapphires. Though it has been modified over the years. It's still solid gold, though, and weighs in at a hefty 5 lbs. Let that sink in for a second: This is one very, very valuable piece of jewelry, a true artifact, and a priceless piece of British history. But none of that matters when you are the literal Queen of England.
But the Internet was more shocked by how the Queen handled the priceless artifact, which is usually kept under lock and key on public display in the Tower of London. Luckily, she is the literal queen — or else this would be the biggest mess ever. The good news is that 1. She is the highest power in the land and 2. We all just love her so much, and her being a little rough around the edges only makes us love her even more, right?!
Just give it a good poke.
And that wasn't the only surprising moment; she also was perfectly blunt when she was reflecting on her own Coronation after BBC played back the tape for her.
The Queen is now the Internet's grandma.
If she had an iPhone, I'm betting it wouldn't last long.