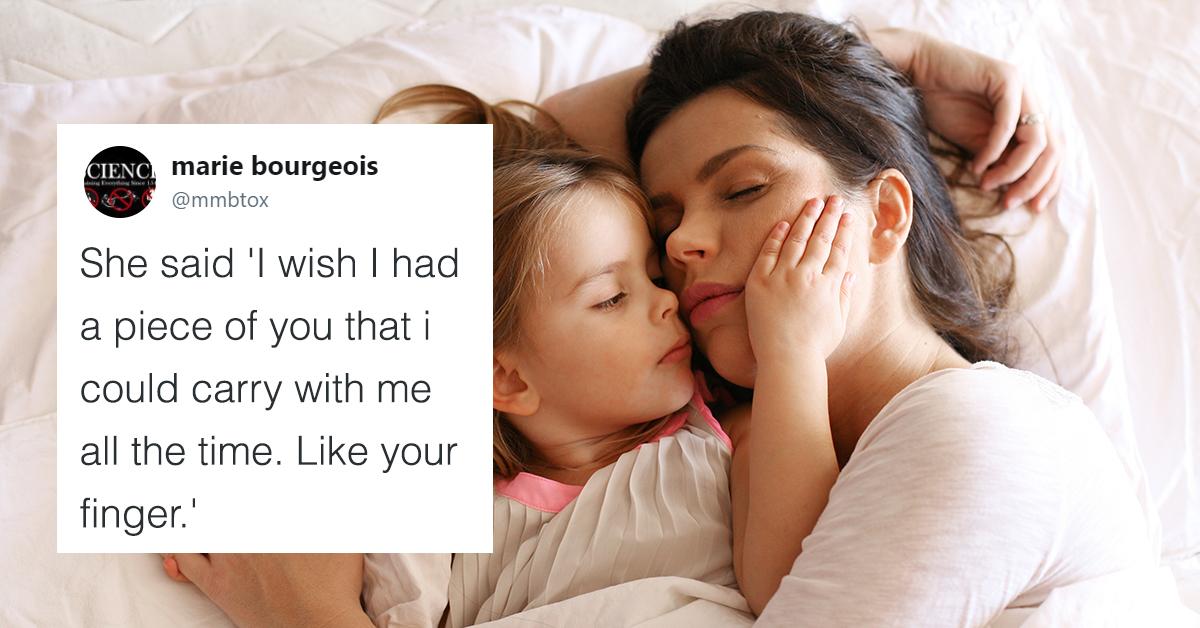 Twitter Shared The Scariest Thing Kids Have Said To Them And We're Spooked
By Mark Pygas
When it comes down to it, children are basically tiny little demons that you're legally required to take care of. They've been known to say some pretty terrifying stuff from time to time, which is most likely because they really struggle to express their emotions.
Twitter user Mikki Kendall recently decided to ask her followers who spend a lot of time around kids, whether it be parents or teachers, the most worrying things they've heard coming from a kid's mouth.
Prepare to be terrified.
This twitter user wrote "So many to choose from, but it would have to be the day sitting on my sofa, heard a scratching noise meant to get my attention, looked up, and saw this:" along with this horrifying picture.
Another wrote, "I was was watching a pre-k class while the teacher was out and this little girl walked up to my belly pointed and said "There's a little tiny baby in there. There's a little baby right there." I was pregnant but hadn't told my job."
HOW DID SHE EVEN GUESS THaT?!
Third? He gets through those moms.
"Now you're stuck with us."
STOP TALKING TO GHOSTS, KID.
She's been dead for two years...
You ain't ever seen a dead body?
Well, that's kind of cute.
We're not here. Except we are.
Well, kids are terrifying.