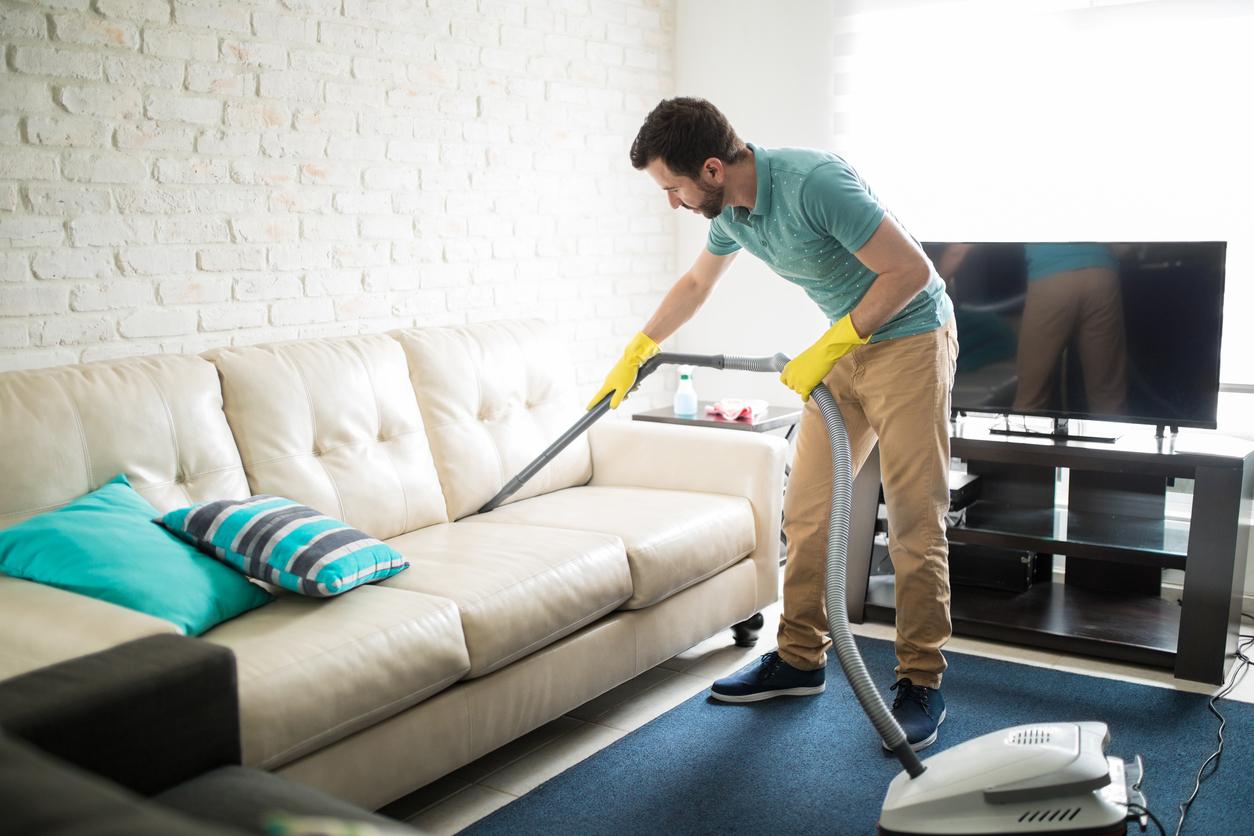 Husband Takes 'Sexy' Photos While Doing Chores And People Can't Stop Laughing
By Mark Pygas
It's always great when your significant other does the housework. But Redditor dirty-ol-sob recently mistook his wife's appreciation for helping around the house as a kink. He decided to be a little seductive and send his wife some sexy photos as he did odd chores around the house.
Which gave birth to these masterpieces...
He titled his post, "My wife really likes it when I do housework so I sent her these pictures while she was at work hoping it would turn her on" and shared hilarious photos of himself doing laundry.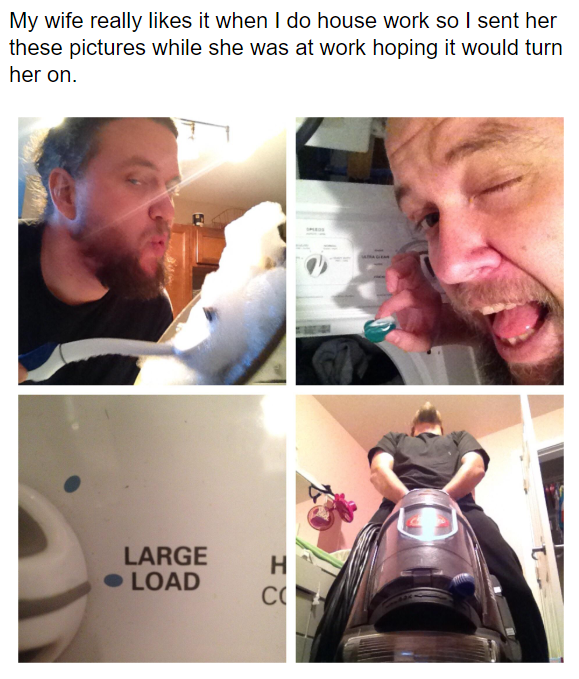 Dirty-ol-sob posted the photos to Reddit, where they attracted quite a bit of attention and people in the comments section shared that they were blown away by his dedication to making these mundane chores as sensual as possible.
A lot of effort went into these.
"Just knowing that you went through the effort of taking the last picture on a timer makes me wonder how long you held those other poses for," he explained.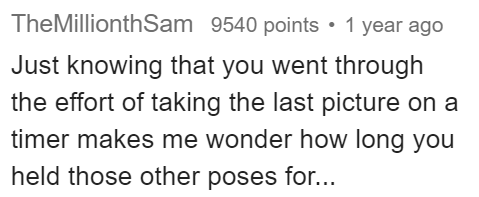 Others joked that he should tone down a bit, but it was unclear whether or not it was for his sake or that they didn't feel like getting hot and bothered themselves. It is pretty hot when a guy helps out with chores, despite what some may think.
There were others who just wanted to know whether or not his little chore-sext session actually did the job.

It didn't, by the way.
"The only thing I accomplished was making her and all her coworkers she showed the texts to laugh at how dumb I am.... and getting a clean house," he wrote in an update.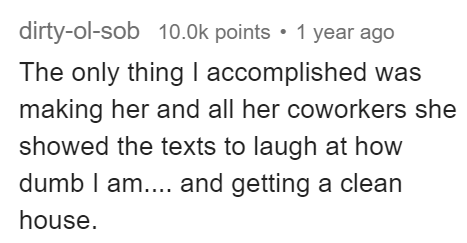 Others just thought she was bragging, though.
One person chimed in to add, "This would totally work for me. BTW - showing her coworkers was bragging. She was showing you off." We totally agree.

And people really want to steal the idea, or at least share their suggestions for future renditions.
"Next batch just wear shorts and an apron, that'll get her moist. and maybe some 70's knee high gym socks with red and blue stripes. yea that's the ticket," wrote one redditor. Another added, "I love it, last time I was stuck at home and she was working I cleaned everything, the floors, flipped the mattresses, the bathroom, even made dinner. Sat down to play a game 30 minutes before she came home. Door opens and the first words out of her mouth were 'So you've been playing freaking games all day again huh'. I just laughed and said yea what's the problem, she was pissed and went into the kitchen and realized dinner was almost ready. Went to the bathroom and came out and said you're a [jerk], why didn't you tell me you cleaned up? I just smiled and said you don't tell me when you clean up, but I do appreciate it."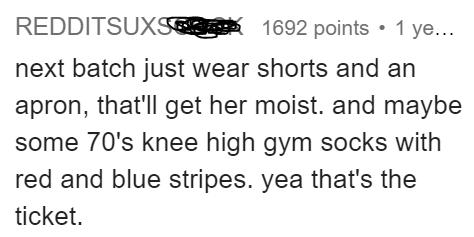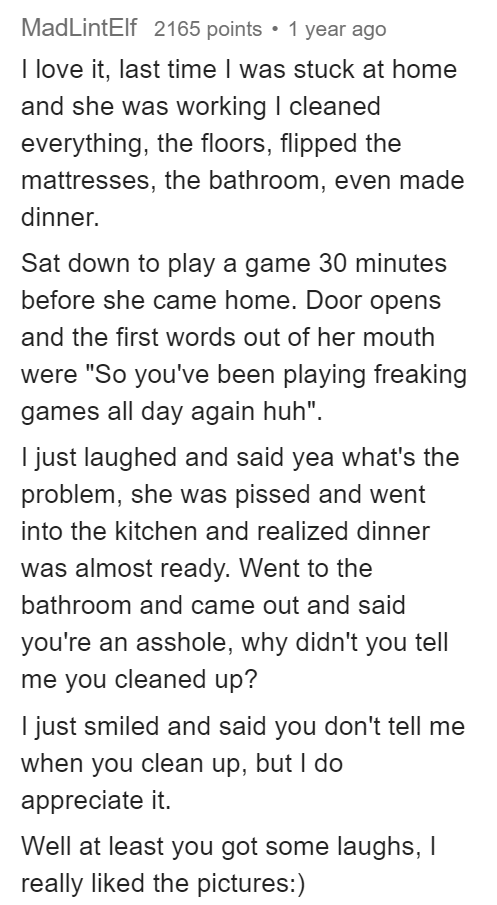 What a great idea. Maybe the next time you want to get your partner in the mood, try out some "chore play" like our Dirty Slob friend here.