Adam Ellis is a pretty famous illustrator who mostly got famous through his extremely creepy story of a supposed haunting at his house by a little boy he calls Dear David. He also worked at Buzzfeed as a comic for some time — and is super popular on social media. On Instagram alone, he has over one million followers, which is to say he is pretty well-known — and so is his extensive portfolio of work. In case you need a refresher, here is a look at some of his Dear David threads:
Many think Dear David is a hoax, but Ellis really commits to the details:
Ellis's illustration style is quite distinctive and known, even without a crazy real-life ghost story attached to his name:
So distinctive in fact, that Ellis reportedly recognized his work on a Cold Stone Creamery ad. He accused the ice cream company of plagiarizing his drawings to sell delicious, delicious ice cream. And instead of asking that they take it down or pay him, Ellis asked that they donate to a charity called Inner City arts, which connects underprivileged kids to artistic experiences: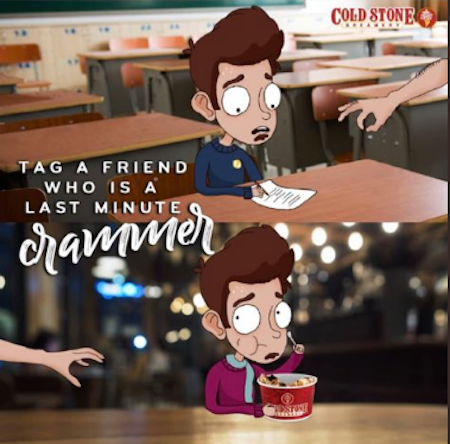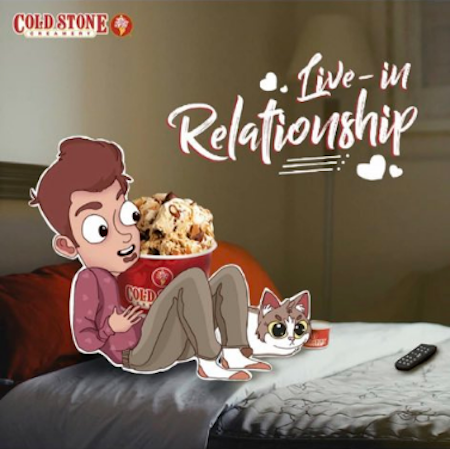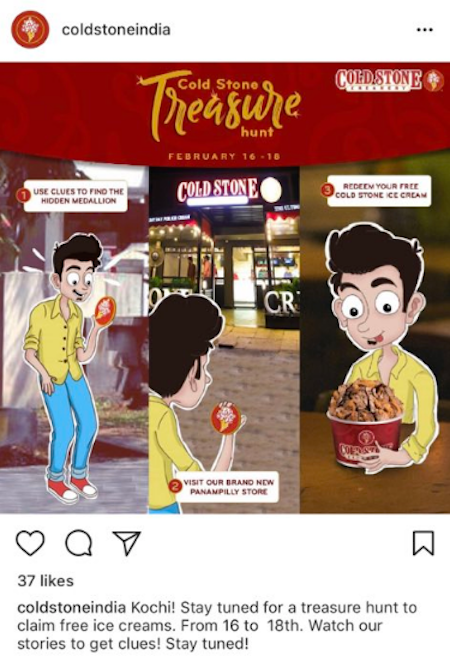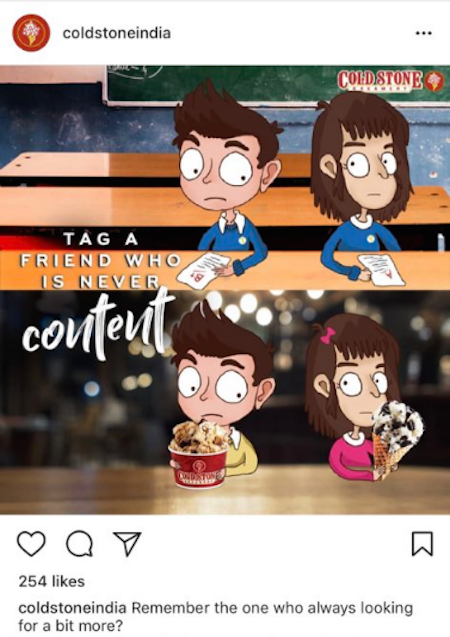 His followers seem to agree that the plagiarism isn't only obvious, it's egregious:
However, Ellis got what he wanted. He tweeted soon after that Cold Stone had made the donation, and said he was glad they'd followed his suggestion.
People are reacting to this news with anger, happiness, and hunger. Some think it wasn't enough of a punishment for a big company with a lot of cash, others are glad Ellis got the resolution he wanted, and some just feel like this Cold Stone advertising is really working: