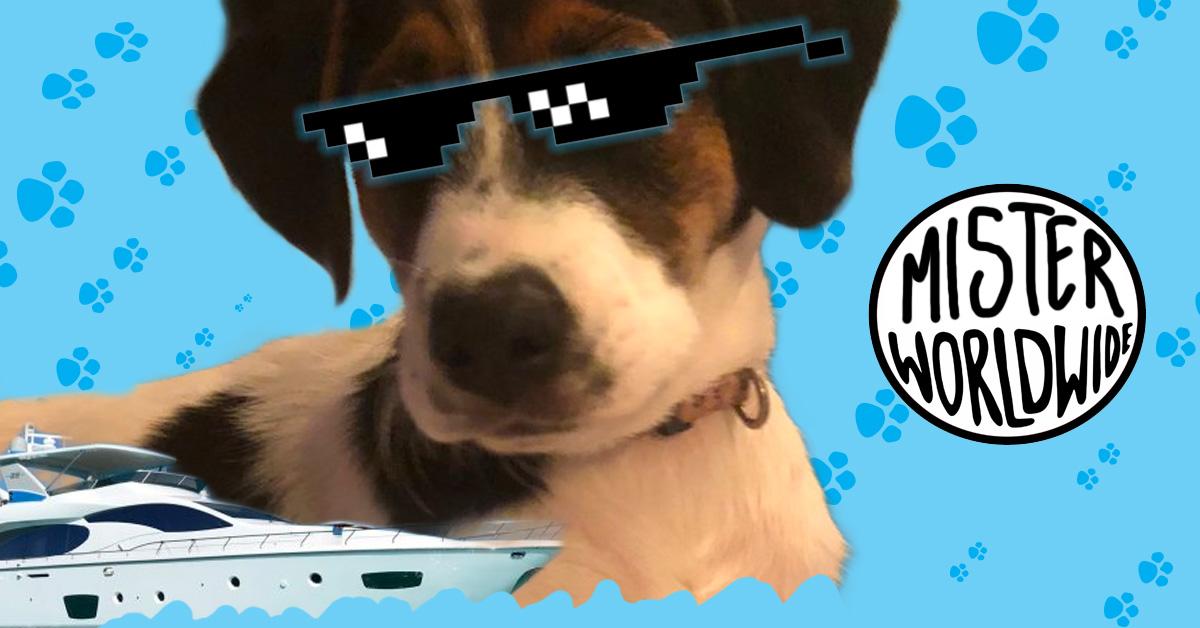 Dog DNA Test Kits Are Getting Lazy Pet Owners in Trouble
By Anna Quintana

Updated
How accurate are dog DNA tests? 
Customers seem to be pretty impressed by the results of their dog DNA tests. Cosmo editor Carina Hsieh tested her French bulldog Bao Bao using Embark  — and while she was not surprised by her dog's breed results, it was another feature of the test that really surprised her. The company allows customers to create profile pages of their pets along with their results, which helps connect dogs who share the same haplotype (i.e. are related). 
"Using this feature, I was able to see that Bao Bao was distantly related to one of the internet's most popular bulldogs: Manny the Frenchie,"  she wrote. "At first, I wondered if it was a catfish, but I was able to reach out to Manny's dad, who confirmed via email that it was in fact his dog's profile."
And she's not alone. Many users have taken to social media to gush about their results. There's even a whole reddit thread dedicated to Doggy DNA.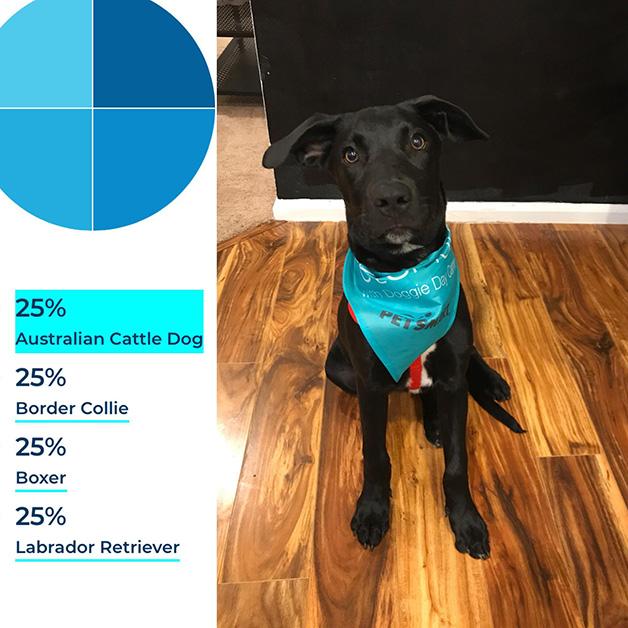 "Wisdom results! Not 50/50 boxer lab as we were told, but still 100% goodboy." —@u/trimitron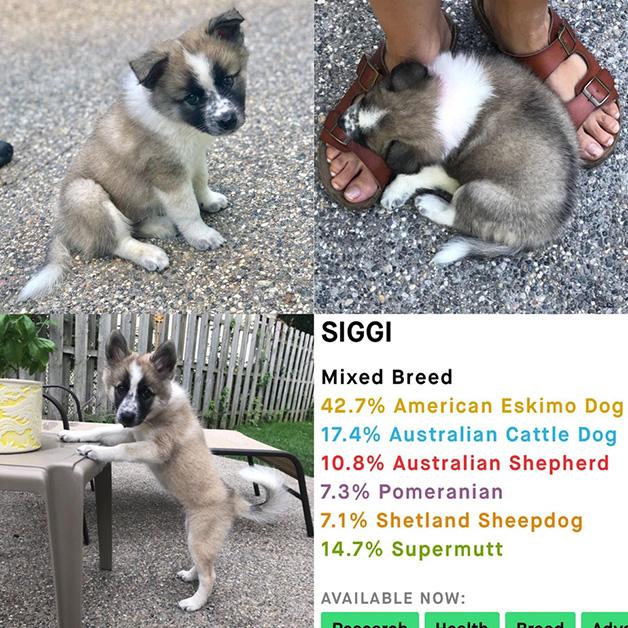 "Final Embark results are in. Have you ever met a supermutt? Let me introduce Siggi. According to the DNA results, her mom is American Eskimo and Dad was the Aussie/Pom/cattle dog mix. Such a strange but perfect combo." — @bakerrr1006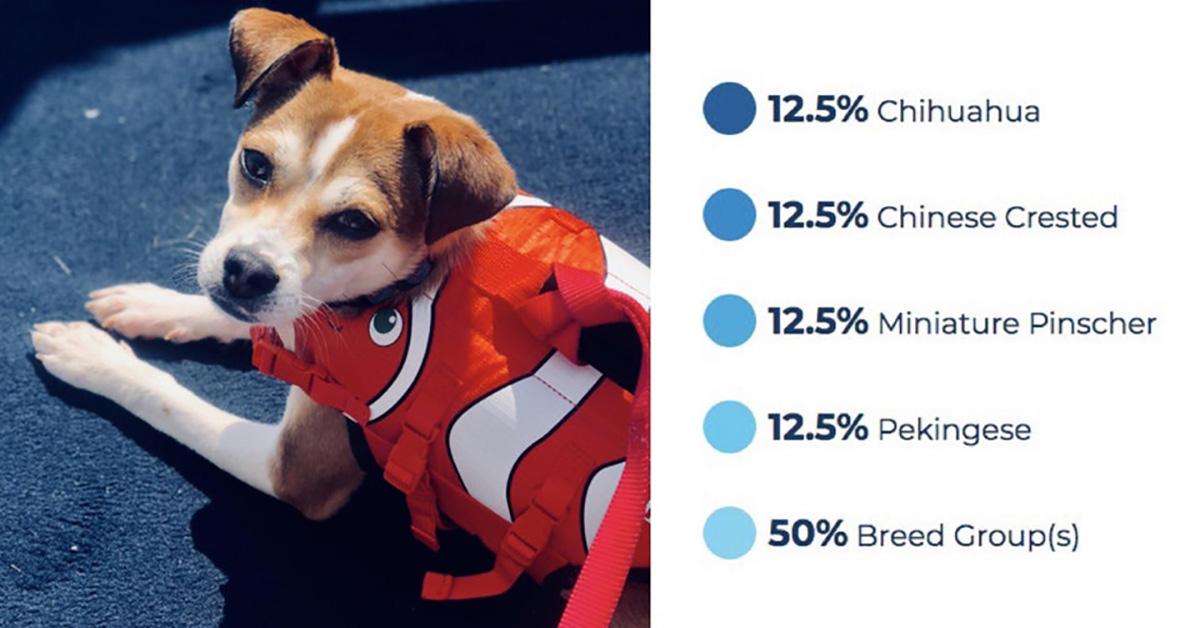 "Olive's Wisdom Results are in! The 50% breeds are hound and terrier. My guess is beagle." —@foronesecond
Remember, adopt don't shop.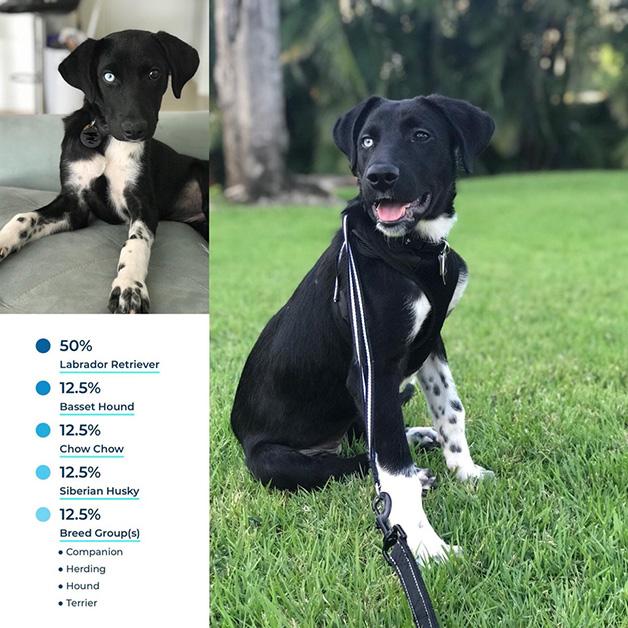 "Pixel had some surprises in her Wisdom Panel results! We guessed Lab based on her head shape and her webbed paws. We also guessed Husky based on how vocal she is and of course that eye! But Chow Chow and Basset Hound are total shocks! I can maybe see the Basset Hound with her spots and how heavily boned her front legs are, but she is pretty tall to be Basset imo!" — @headinthegrave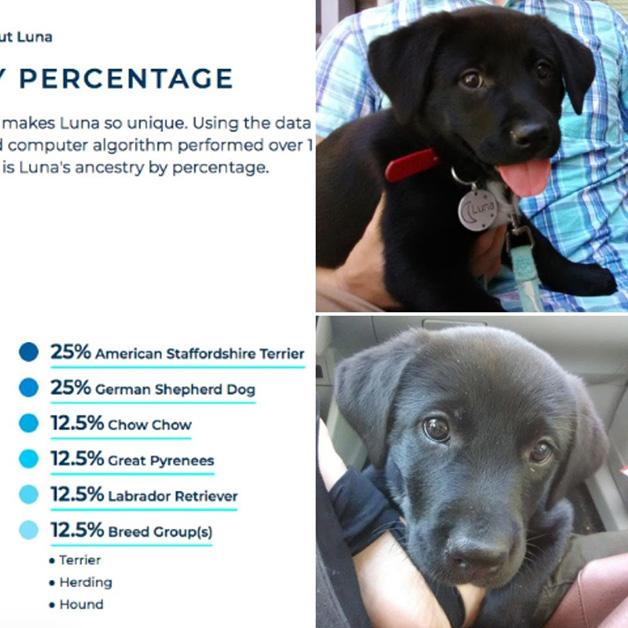 "Results are in! I'm a bit surprised! I could have sworn she had more Lab in her! The GSD was a total surprise. Do you all think the test got it right?" —@puglove2
How much does a dog DNA test cost?
Embark DNA tests will cost you $199 compared to Wisdom, which has tests starting at $84.99. However, knowing everything about your dog is priceless.