Dog DNA Test Kits Are Getting Lazy Pet Owners in Trouble
Dog DNA test kits are growing in popularity — but can they get you in trouble? Plus, read reviews.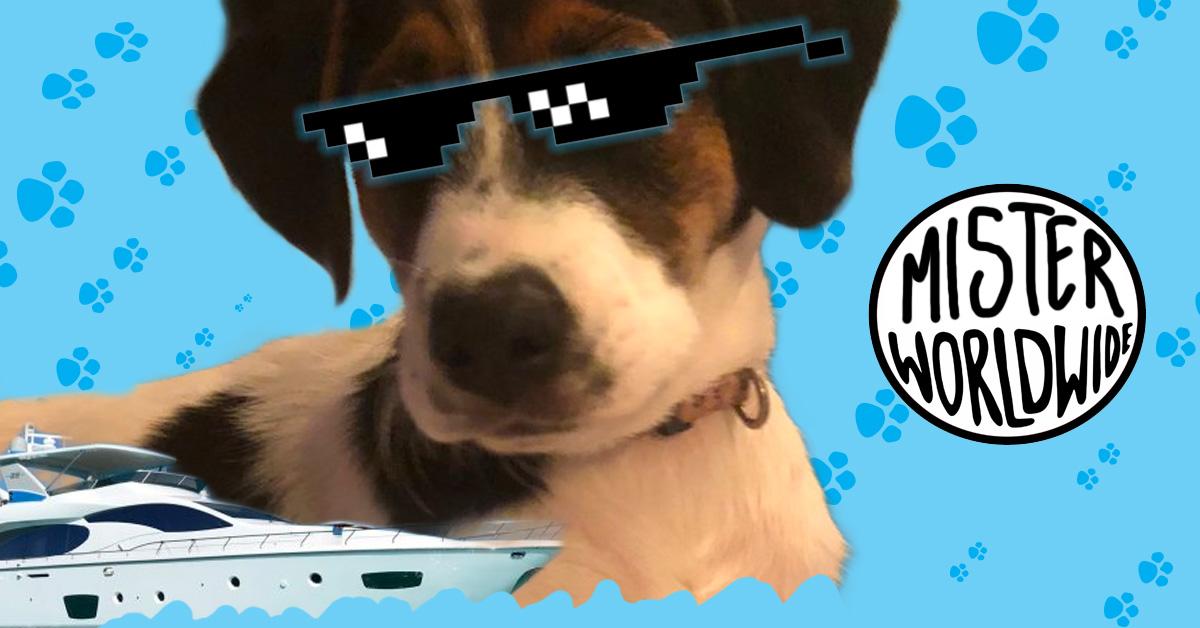 A 23andMe-level breakdown of your dog's DNA may have seemed like a good idea at first. I mean, I want to know how many breeds make up my definitely not purebred pup. However, it seems doggy DNA is getting pet owners in trouble — especially those that don't pick up after their furry BFFs.
Article continues below advertisement
In Maryland, a condo association is actually using dog DNA test kits to solve the unscooped dog poop epidemic that is plaguing their neighborhood. After emails, meetings, and even installing a security camera in the dog park didn't work, the association shelled out $2,500 for the DNA testing.
Yes, just like police were able to track down the Golden State Killer using DNA testing, The Residence at Park Place Condominium in Annapolis is doing the same to find and fine pet owners who refuse to scoop. So far, 20 owners have provided samples of their pets, which are then matched to "samples" found at the park. According to the condo's general manager, guilty owners will also be responsible for $90 in costs if the association decides to send the specimen to the lab for testing.
Article continues below advertisement
Poop mysteries aside, DNA dog test kits are actually pretty cool. Right now, it seems the two most popular brands are Embark (we see what you did there) and Wisdom Panel. Both companies give you a breakdown of your dog's breed(s), genetic ancestry and traits, and screen for over 100 genetic conditions to extend your pet's healthspan. All you have to do is submit a swab and wait four to eight weeks for the results to be shipped directly to your home.
How accurate are dog DNA tests? 
Customers seem to be pretty impressed by the results of their dog DNA tests. Cosmo editor Carina Hsieh tested her French bulldog Bao Bao using Embark — and while she was not surprised by her dog's breed results, it was another feature of the test that really surprised her. The company allows customers to create profile pages of their pets along with their results, which helps connect dogs who share the same haplotype (i.e. are related).
Article continues below advertisement
"Using this feature, I was able to see that Bao Bao was distantly related to one of the internet's most popular bulldogs: Manny the Frenchie," she wrote. "At first, I wondered if it was a catfish, but I was able to reach out to Manny's dad, who confirmed via email that it was in fact his dog's profile."
And she's not alone. Many users have taken to social media to gush about their results. There's even a whole reddit thread dedicated to Doggy DNA.
Article continues below advertisement
"Wisdom results! Not 50/50 boxer lab as we were told, but still 100% goodboy." —@u/trimitron
Article continues below advertisement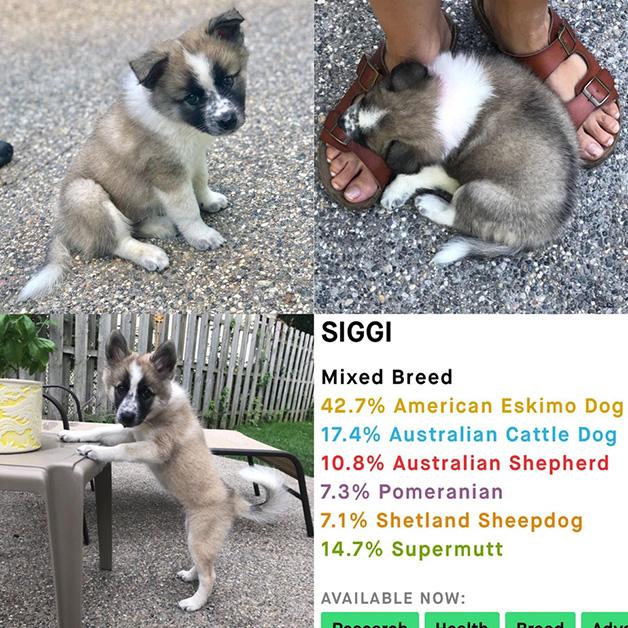 "Final Embark results are in. Have you ever met a supermutt? Let me introduce Siggi. According to the DNA results, her mom is American Eskimo and Dad was the Aussie/Pom/cattle dog mix. Such a strange but perfect combo." — @bakerrr1006
Article continues below advertisement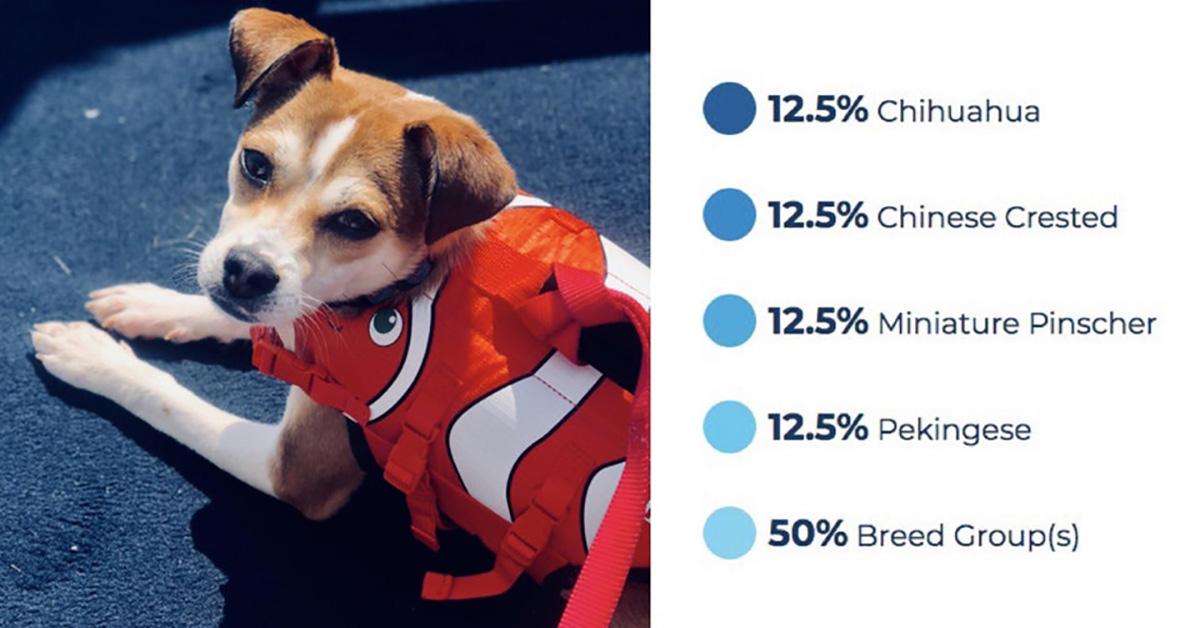 "Olive's Wisdom Results are in! The 50% breeds are hound and terrier. My guess is beagle." —@foronesecond
Article continues below advertisement
Remember, adopt don't shop.
Article continues below advertisement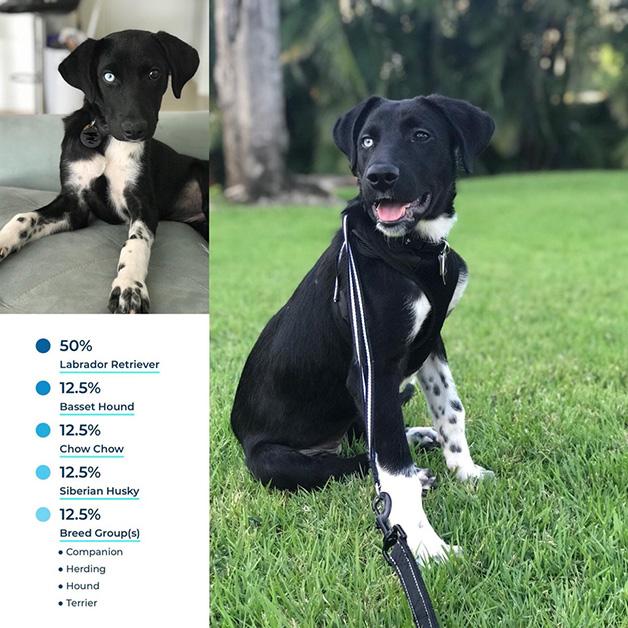 "Pixel had some surprises in her Wisdom Panel results! We guessed Lab based on her head shape and her webbed paws. We also guessed Husky based on how vocal she is and of course that eye! But Chow Chow and Basset Hound are total shocks! I can maybe see the Basset Hound with her spots and how heavily boned her front legs are, but she is pretty tall to be Basset imo!" — @headinthegrave
Article continues below advertisement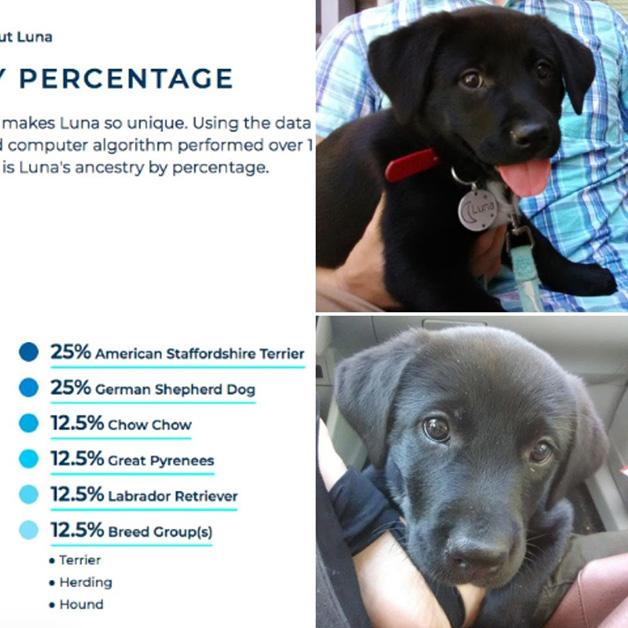 "Results are in! I'm a bit surprised! I could have sworn she had more Lab in her! The GSD was a total surprise. Do you all think the test got it right?" —@puglove2
Article continues below advertisement
How much does a dog DNA test cost?
Embark DNA tests will cost you $199 compared to Wisdom, which has tests starting at $84.99. However, knowing everything about your dog is priceless.