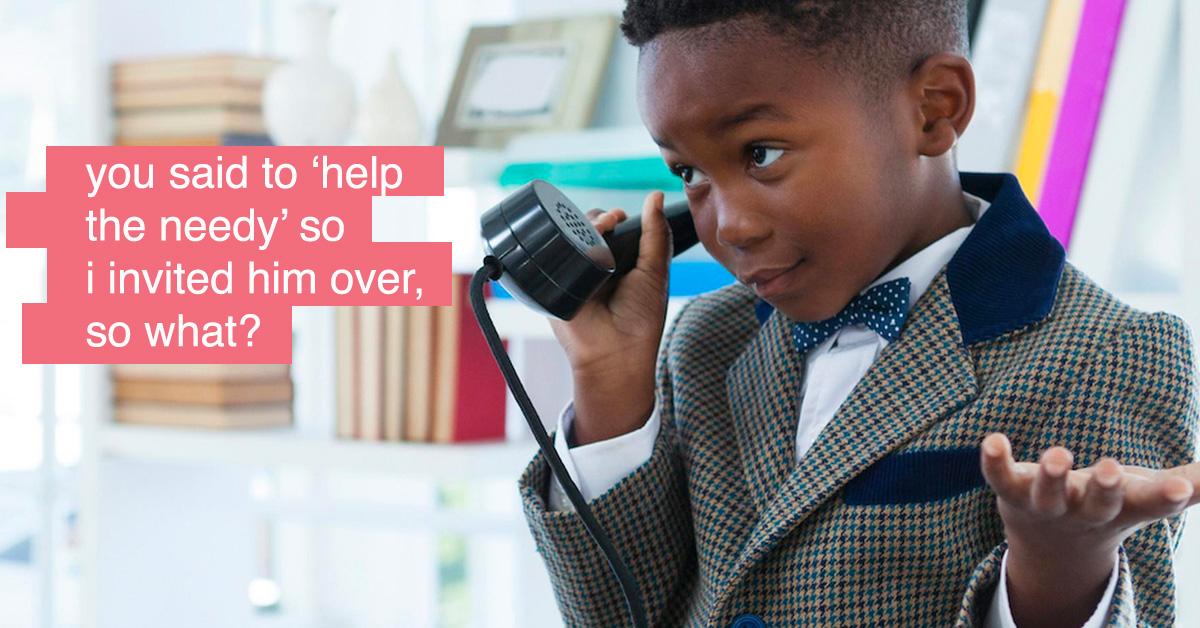 19 Lessons Parents Taught Their Kids That Crucially Backfired
There's nothing more pleasurable as a kid than getting your way without *technically* breaking any of your parents' rules.
I had a friend whose parents came home one day to find a homeless man sitting at their kitchen table because they had taught my friend to help the needy whenever possible — and she knew there was plenty of food in the family's fridge.
I can't imagine how many of these lessons parents teach their kids with the best of intentions that later come back to bite them with embarrassment. People on reddit banded together to share lessons they tried to teach their children that completely backfired in their faces.
Scroll down for 19 lessons parents tried to teach their kids and the results that will make you simultaneously laugh and shake your head.
Article continues below advertisement