The Hilarious Stories Behind 12 Iconic Meme Pictures
Here are the stories behind iconic memes and how they were born.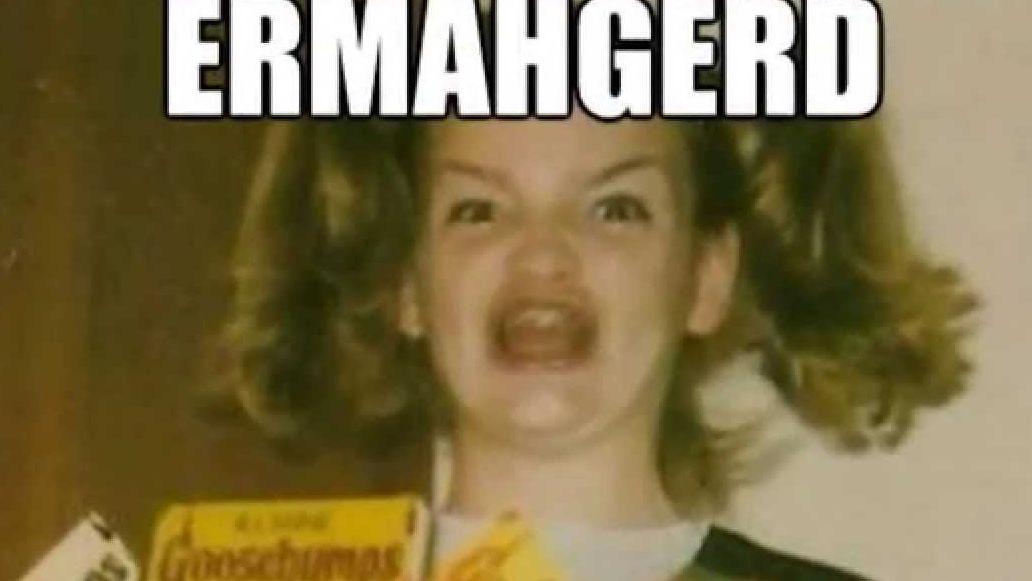 Ever share a meme and then wonder who the person making the ridiculous face in the picture is? Do they enjoy being a meme or are they annoyed by it? And on that note, how did their picture become an internet phenomenon to begin with? It turns out every meme has a story. From the hilarious to the almost-tragic (Doge died?!), here's a look back at how your fave memes were born.
Article continues below advertisement
1. "Ermahgerd Gersberms" Girl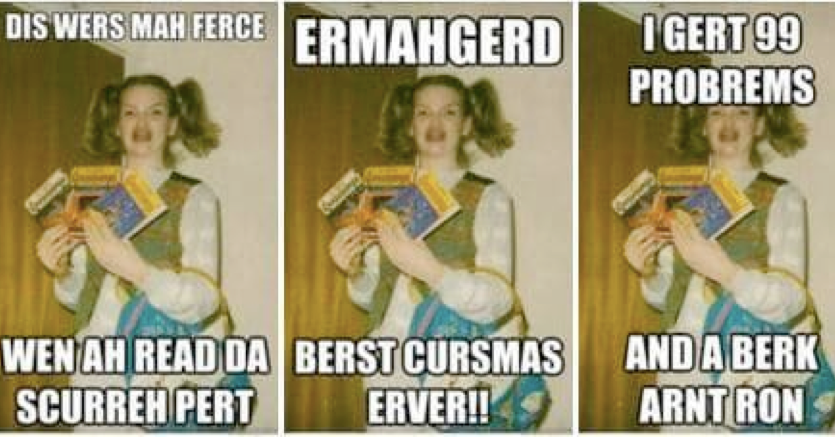 A picture of a nerdy girl with an arm full of Goosebumps books was everywhere back in 2012, usually emblazoned with text like, "ERMAHGERD GERSBERMS" or "ERMAHGERD MERSHED PERDERDER." The girl in the picture was later revealed to be Maggie Goldenberger, a nurse who lives in Phoenix. The picture of her that turned into a meme was taken when she was 11. While dressing up as funny characters with her friends, Maggie tied her hair in pigtails, put in her retainer, grabbed some random books, and posed for a hilarious photo. She later uploaded the photo to Facebook where it was seen by a Reddit user. Once the picture spread to Reddit, it sprouted a life of its own. Maggie didn't even realize she went viral until months later.
"I just can't believe this is my 15 minutes of fame," she told Vanity Fair. "I was hoping it would come in another form. But I guess you have to take what you can get."
She's also not a fan of Goosebumps!
2. Disaster Girl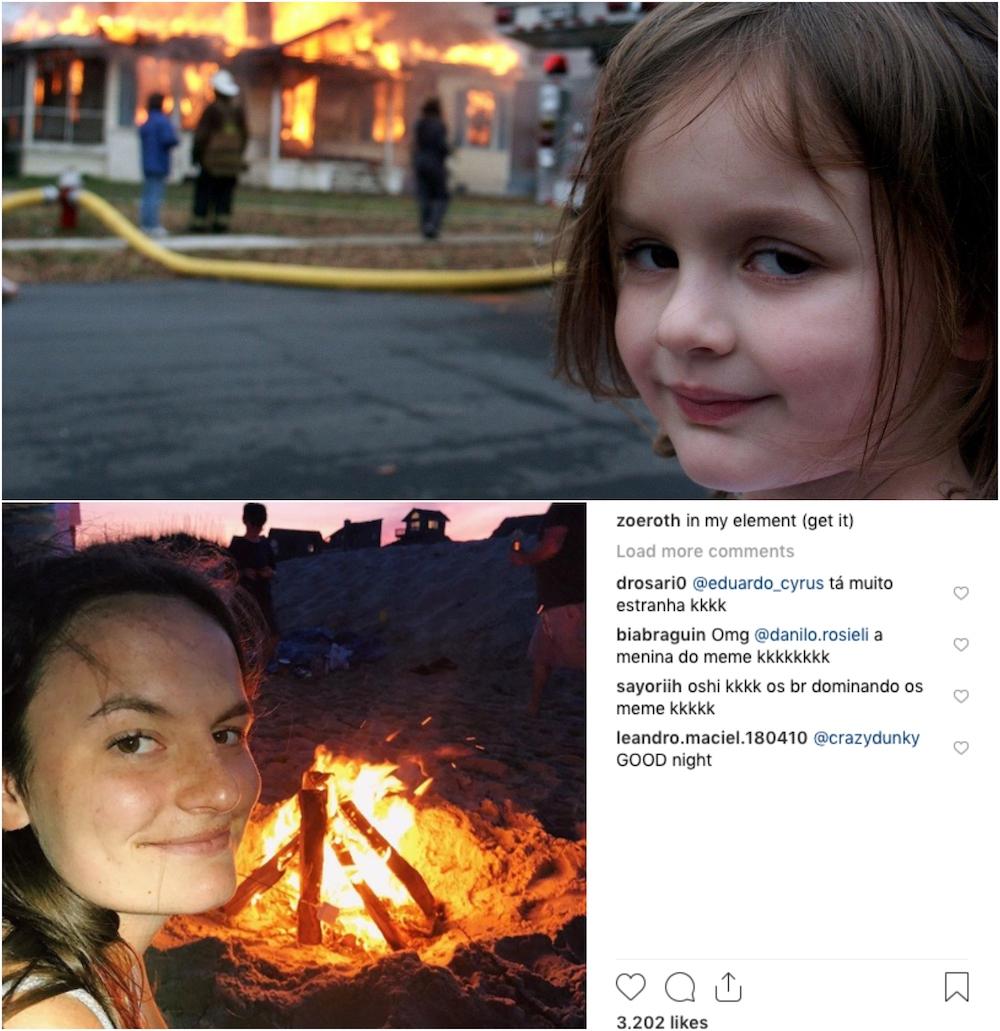 This picture of a creepily smiling little girl watching a house burn down is one of the internet's oldest memes and has been circulating since 2008. It all started back in 2004 when 4-year-old Zoë Roth, who's the girl in the picture, went with her father to watch a controlled fire, as she explained to Unilad:
"The fire department in our town was test-burning a house, so we went down to check it out. My dad just got a new camera so he took pictures of me and my brother in front of it. I think I just thought it was super weird and dangerous. I didn't know it was a test fire until later so I was pretty worried."
Years later, in 2007, the photo was published in JPG Magazine after winning a photography contest. The image was uploaded online where it quickly spread across the internet, as images do. "Funnily enough, some people asked to take a picture with me the other day at work for the first time ever!" Zoë said, who's now in college. "It affects me when people make games and books with me in, but mostly my life hasn't changed."
Article continues below advertisement
3. Doge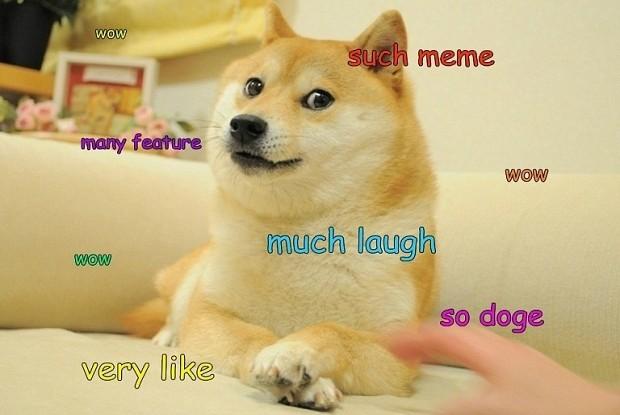 This picture of a Shiba Inu was everywhere back in 2013, normally accompanied with text on top that said things like, "Wow, such funny, much laugh." Although the meme inspired other Shibas to get in on the action, the original "doge" was an 8-year-old rescue pup named Kabosu.
The picture came from this 2010 blog post by the dog's owner, Atsuko Sato. When The Verge tracked the owner down, she revealed that Kabosu was a puppy mill dog who was almost killed when the mill was shut down. She managed to rescue the dog from the shelter and started a blog to spread awareness about puppy mills and adopted pets. "I write on my blog almost every day and upload many pictures on the internet," Atsuko said. "It's quite natural that anyone can see the photos and use them, but I didn't think about it until I saw the meme."
Despite a pesky rumor that said "doge" had died, she's actually still alive and well!
Article continues below advertisement
4. Overly Attached Girlfriend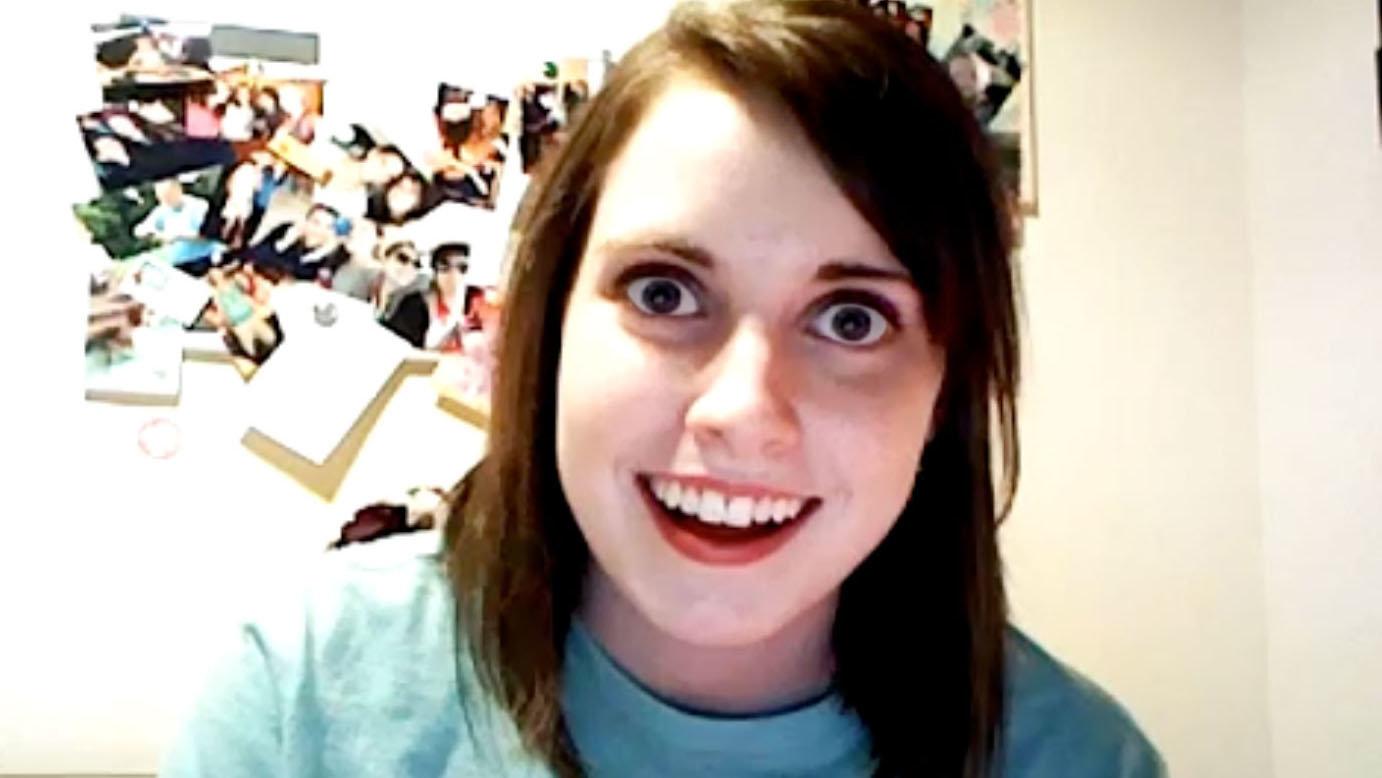 You probably saw this meme everywhere back in 2012. In it, a picture of a crazy-eyed girl is accompanied with captions like, "I was looking through your texts earlier. WHO'S MOM?"
The girl in the picture is Laina Morris, a YouTuber who was only 20 years old back when her face went viral. The meme came from a video she uploaded of herself singing a parody of Justin Bieber's "Boyfriend." A few months after uploading the video, a Redditor took a screenshot from the video and made it into a macro. From there, Overly Attached Girlfriend was born.
"I'm always amused by the @OvrlyAttachdGF tweets," she tweeted. "Then I realize my face is associated with it and I'm slightly disturbed."
Article continues below advertisement
5. Distracted Boyfriend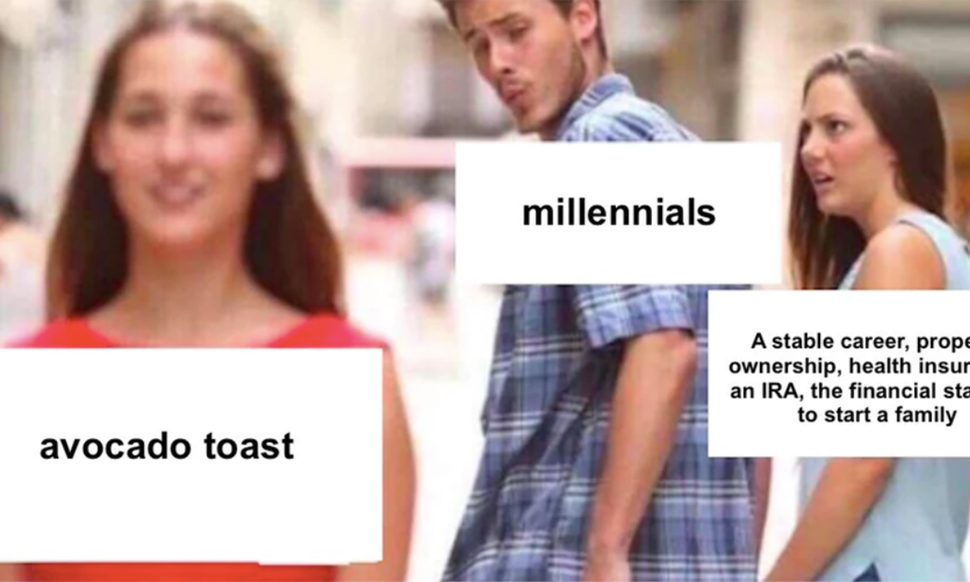 This meme, which shows a stock image of a dude checking out another woman while his horrified girlfriend watches, took off in 2017 despite it being accused of sexism by the Swedish government (really). The original stock image was taken by Barcelona-based photographer Antonio Guillem for a series on infidelity for Shutterstock. The meme image itself wasn't even a popular one and was purchased only 700 times that year from the stock image site. So when the two models from the photo told Antonio that their image was turned into a meme, he was a little surprised but happy with the popularity.
"Regarding what I think about the photo has gone viral, I think the image was a good foundation to whoever had the great idea to turn it into a metaphor that works for almost everything," he told Wired. At least he's a good sport about it.
Article continues below advertisement
6. Black guy on phone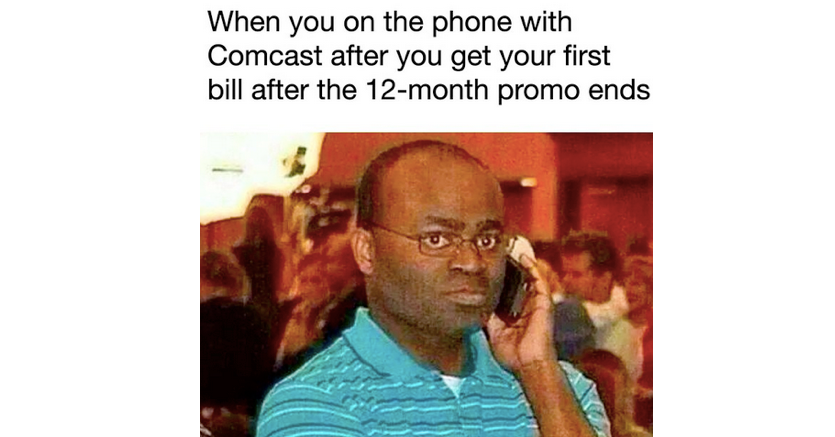 This meme of a bespectacled guy making a stern call to someone has been spreading since 2014. The man in the photo is Martin Baker, a former Republican congressional candidate who made headlines when he was the only black person to attend a rally in support of Darren Wilson (the police officer who shot Michael Brown). A picture of him that was published in The Guardian started spreading on Twitter and quickly became a meme. Even today, his pic still gets shared, and people often recognize him in real life, which he's not too pleased about.
Article continues below advertisement
7. Gavin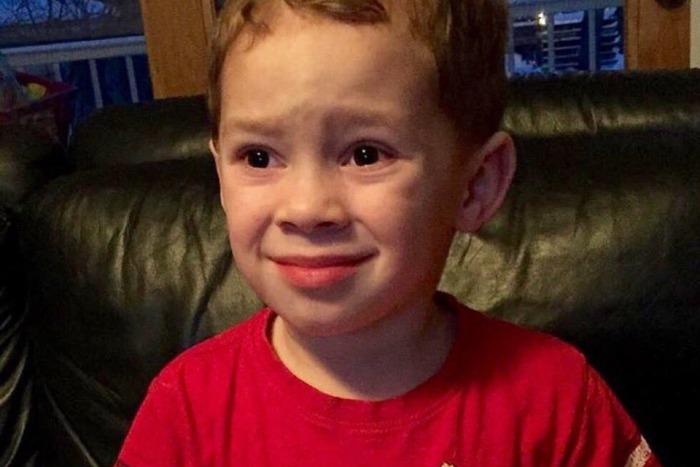 Even if you've never heard of Gavin, you've definitely seen his face. His hilarious expressions are used in countless memes on Twitter, usually accompanied with captions like, "Guess who's feeling emotionally unstable today."
The boy in the pic is 8-year-old Gavin Thomas, nephew of Vine star Nick Mastodon. Back in 2014, Nick shared a Vine video of Gavin with a gecko on his head. When the post blew up, he started sharing more videos to show Gavin's naturally hilarious reactions. However, it wasn't until 2016 when meme accounts started sharing screenshots from the videos that Gavin officially became a meme.
Today, he's selling shirts with his face on it in China and appearing on Good Morning America. He seems pretty content with the fame.
Article continues below advertisement
8. Bad Luck Brian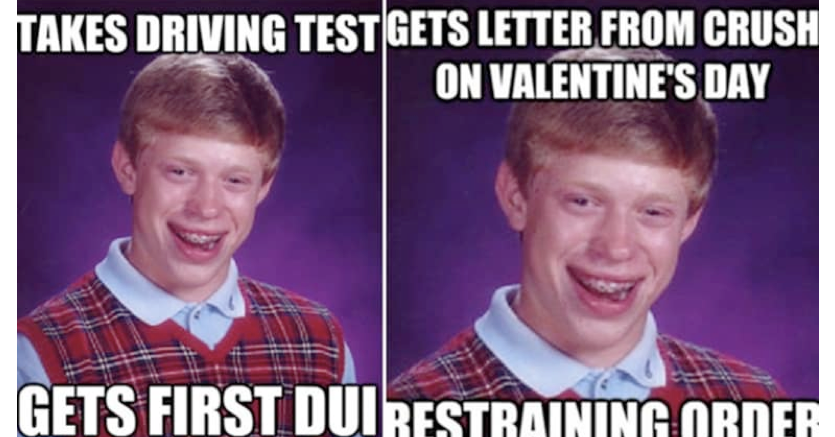 The year 2012 was a great time for memes, apparently. "Bad Luck Brian" was a yearbook photo of a dorky kid who had hilarious bad luck. The person in the photo is Kyle Craven, and he's actually nothing like the meme that made him famous.
During school picture day, he intentionally wore a dorky sweater vest, rubbed his face to make it red, and then pulled a ridiculous smile. His principal was so upset with the prank, she forced him to retake a "proper" photo for the yearbook. However, Kyle and his buddies kept a copy of the "funny" version and kept it on their computers. Once Kyle's friend uploaded the pic to Reddit, "Bad Luck Brian" was born. Since then, Kyle has been riding his viral fame and is making serious money selling merchandise with his face on it.
Article continues below advertisement
9. White Guy Blinking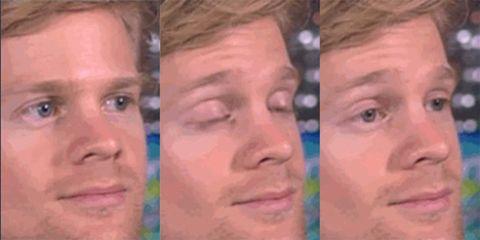 In 2017, every reaction meme included a GIF of "Blinking White Guy." Cosmopolitan even named him "the most relatable meme ever." Contrary to popular belief, the man in the GIF is not actor Michael C. Hall, but rather video producer Drew Scanlon.
The reaction shot was taken from a live video he shot with his fellow coworkers at video game studio Giant Bomb. In 2015, a fan made a GIF of Drew's reaction and turned it into a comic book. Two years later, the GIF by itself was shared around Twitter where it spread like wildfire. However, despite the popularity, Drew is rarely recognized as the face of the meme.
"People don't expect memes to be real people," he told Thrillist. "People understand that actors are real people that play in movies. But people don't expect that from me. Memes just come from the internet."
Article continues below advertisement
10. Guy Tapping His Head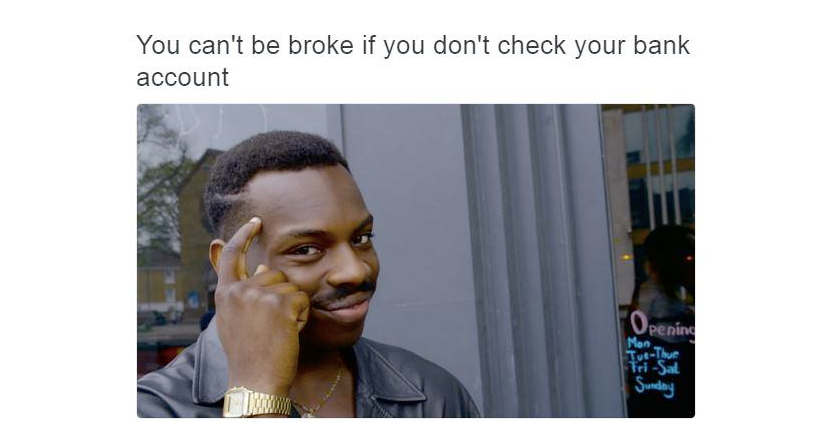 This meme, which took off in 2017, showed a guy tapping his head to really bad advice like, "You can't be cheated on if you don't get into a relationship." The guy in the pic is British actor Kayode Ewumi. The screenshot was taken from comedic web series Hood Documentary, which was hugely popular in the U.K. However, over here in the states most people only know Kayode for the meme that was created from the videos. To date, it's one of the few transatlantic memes to resonate with both Brits and Americans.
Article continues below advertisement
11. Scumbag Steve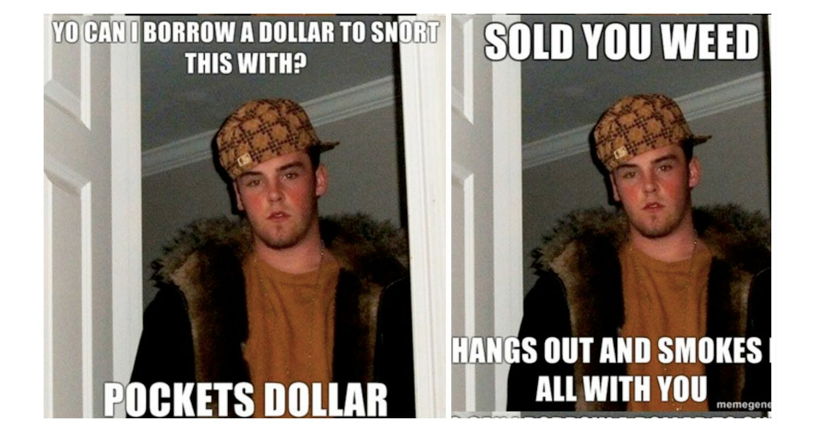 This meme, which took off in 2011, was basically a macro that poked fun at douchebags. The guy in the picture is Blake Boston, and the image was taken by his mom in 2006 and posted on Myspace. "The original meme was taken when I was 16 looking at my mom cuz she was torturing me for photos," he said in an interview. "Was I wrecked at the time? I don't remember, but I sure as s#%* thought I was a balla. Man, that coat was given to me in a swap for some s$%#." However, in 2011 someone uploaded the image to Reddit where "Scumbag Steve" was born. Needless to say, Blake didn't find any of it funny. "Sucks man," he said. "I guess people can't separate the meme from the real me in some cases."
Article continues below advertisement
12. Side-eyeing Chloe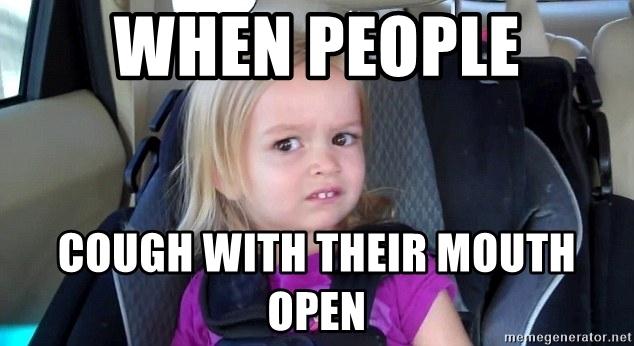 Since 2013, Chloe's side-eye has spread all across the net, appearing in several iterations through the years, usually as a "reaction" to something. Other times, her face is Photoshopped on top of celebrities. The screenshot came from this video where Chloe and her big sister are surprised with a trip to Disneyland. While Chloe's sister cries tears of happiness, Chloe looks on with a bewildered expression. The video went viral, and Chloe's face inspired a ton of memes. Today, the whole family has an active YouTube channel.