These Dads Did It: It's Now Illegal in NYC to Have Men's Rooms Without Changing Tables
These dads were fed up with not having changing table's in men's rooms, so they started a viral media campaign that actually worked.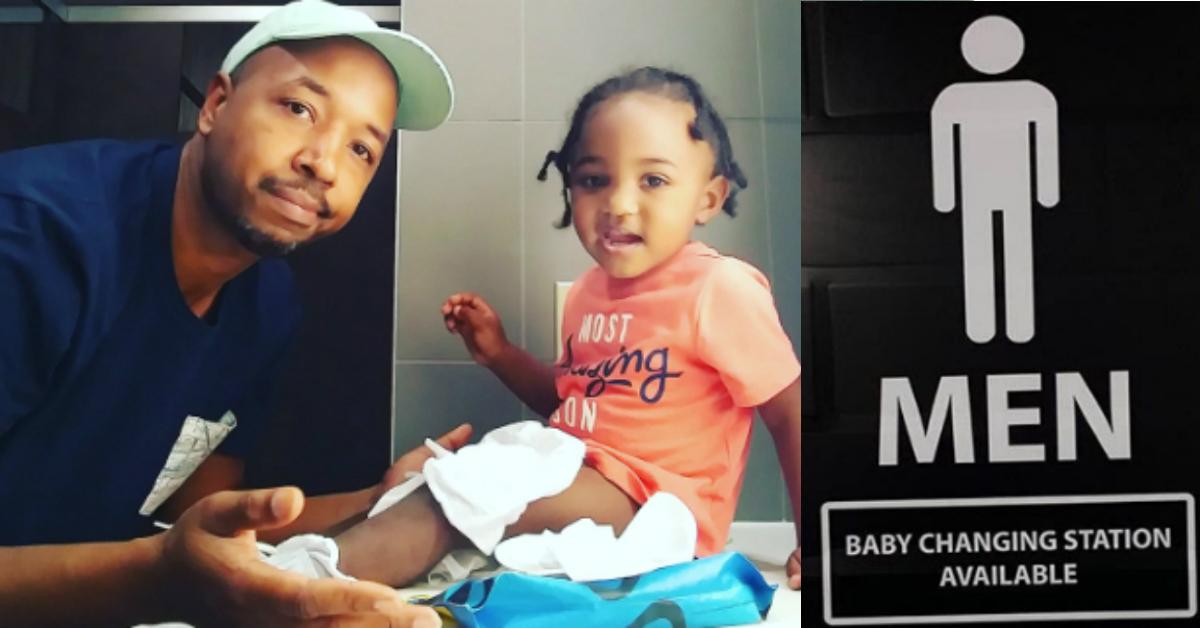 I know plenty of dads who don't change diapers out in public, and it isn't just because they're super grossed out by baby poop — it's because of a frustrating lack of changing tables in men's rooms.
That means if daddy and baby want to have a day out together, they usually have to put a blanket on the floor to change a diaper, which is nasty. It's bad enough cleaning up poop and pee, but to do it on a disgusting public bathroom floor, besides? Blargh.
Article continues below advertisement
Some dads devised different methods, like Donte Palmer, who perfected his "Baby Squat" so he could lay his son across his legs and change a diaper no matter where he was. This isn't a perfect method: poo-poo and pee-pee will inevitably get on your pants, but dads aren't afforded many options in public restrooms, since most men's rooms are hopelessly devoid of changing tables.
So Donte started the #SquatForChange campaign to get some awareness for the struggle dads face when trying to change their kids' diapers in public. Palmer's case isn't unique: there've been way too many viral stories that caught like wildfire because people are just fed up with the lack of baby accommodations for dads.
Article continues below advertisement
Article continues below advertisement
But it looks like all the collective outrage has finally come to a head, at least in the state of New York.
Building codes in NYC have been updated to stipulate that both men's and women's restrooms must be outfitted with changing tables. The dads have done it!
Article continues below advertisement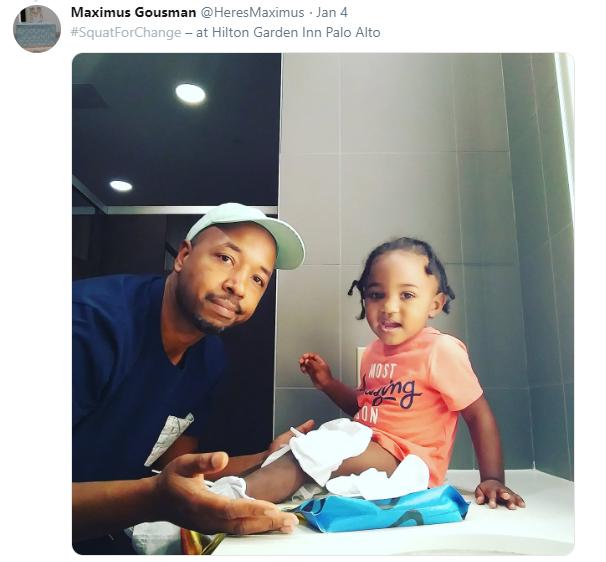 All new buildings constructed in the city must have "safe and compliant" changing tables in restrooms, and existing buildings must renovate their public restrooms to outfit them with changing tables for stinky-diaper kiddos, per Governor Andrew Cuomo.
Generally, at least one public restroom per building must have a changing table that is easily accessible regardless of gender.
Article continues below advertisement
"There must be at least one changing table accessible to both genders per publicly-accessible floor. Building owners or managers must post clear signs directing the public to the location of the nearest available changing table," the Mayor's office notes.
People have already noticed signs going up in buildings and businesses informing people that changing stations are inside the rooms.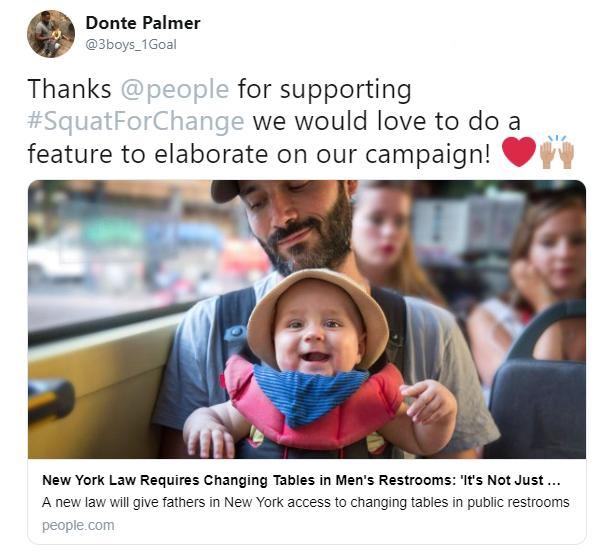 Article continues below advertisement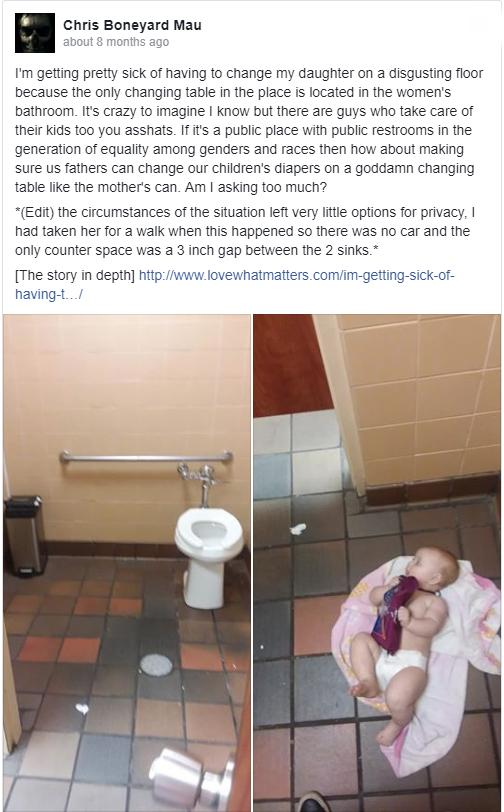 The news is especially comforting considering dads today take a greater role in child-rearing than any other generation before them. Also, upgrading bathrooms with changing stations isn't all that expensive either. Surface-mounted plastic units cost $184.50 each and are pretty simple to install.
Article continues below advertisement
It's great to see a state like New York take the lead on this initiative, and hopefully others will follow suit. No parent should have to change their kid on a dirty bathroom floor or wet countertop. Besides, who wants baby poop or pee near a hand-washing station? That's just gross.