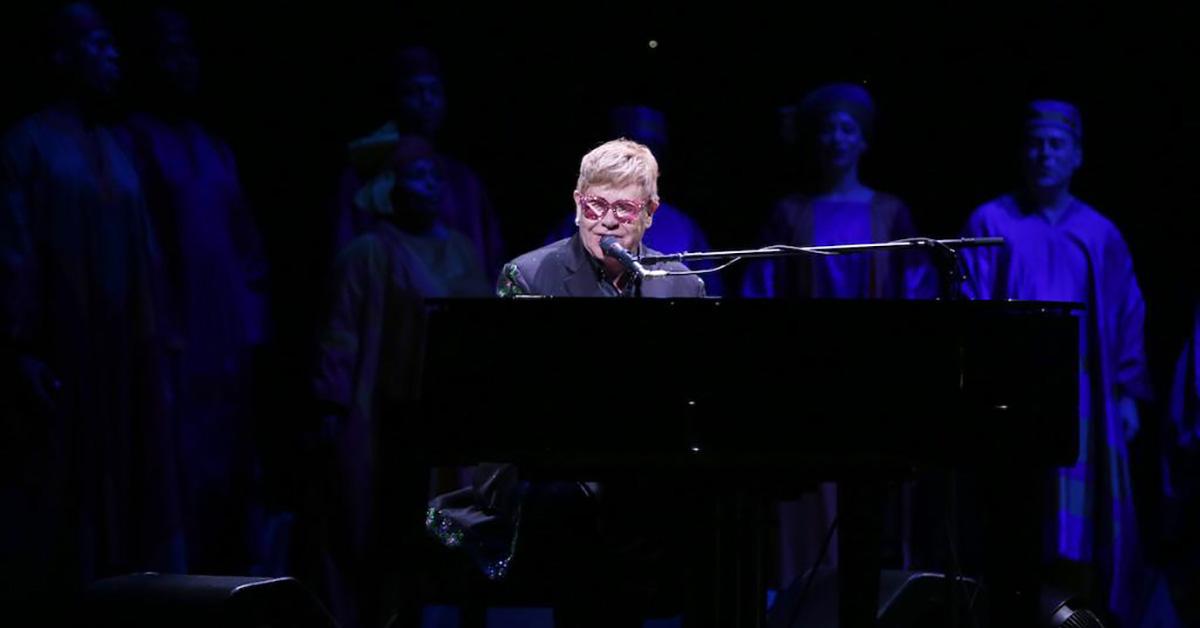 Elton John Just Sang Live To Celebrate The 20th Anniversary Of 'The Lion King' On Broadway
Believe it or not, the Broadway version of Disney's The Lion King has been running for 20 years. It's Broadway's third longest-running show, with over 8,310 performances. And with over $1 billion in sales, it's the highest-grossing show in history. It's so popular, Disney even offers a variant of it at its Animal Kingdom parks called "Festival of the Lion King" which combines live action stunts with live music and acting. It's one of the parks most popular shows and proves the longevity of the Lion King's draw power. It's safe to say 20 years is probably just the start for the show.
Article continues below advertisement
The Lion King debuted at the Orpheum Theatre in Minneapolis on July 8, 1997, but didn't officially launch until Nov. 13, 1997 at the New Amsterdam Theater. It's gone on to win six Tony Awards, including Best Musical, and eight Drama Desk Awards. A pretty big feat which puts it up there with some of the top plays on Broadway. It's a constant draw and most nights are near capacity even in 2017. Quite the impressive feat the broadway hit has managed to secure.
And to celebrate the show's 20th anniversary, Disney managed to get Elton John to perform Circle of Life for a lucky audience at The Minskoff Theatre on Sunday. It was a jaw dropping performance that capped off the impressive 20 year run of the show. Definitely an awesome memory for those in attendance.
Article continues below advertisement
It's fair to say that people enjoyed Elton John's performance of some of his most iconic Lion King songs.
Article continues below advertisement
Article continues below advertisement
Article continues below advertisement
Article continues below advertisement
Here's to 20 more years of Elton. We'd love to see him return for Disney's live action version of The Lion King which is set to release in 2020. We just can't imagine it without his music.