Hello, I am in love with a squirrel named Putter, who lives in a tree outside an ice cream shop in North Carolina called Fantasy Isle Ice Cream and Mini Golf in Holden Beach.
Though Putter is my soulmate, she is cared for by the shop's owners, Scott and Pam Martin. WWAY3 reports that Putter started visiting last summer, and since the weather has been consistently nice, she's stuck around ever since. This may be because the Martins give Putter two mini-ice cream cones a day to eat with her itty bitty paws. Ah, my heart!
Scott Martin says it wasn't their idea to give Putter ice cream–it was very definitely her idea. "She came down and just got friendly with customers and ultimately took ones ice cream cone back up the tree," Scott said. They started giving her her own vanilla or sugar free cones twice a day, whittling down the big ones so they were more manageable for her paws.
The Martins say that guests love her, and come in asking to see her all the time, which makes me suspicious that Putter may be getting more than two cones a day.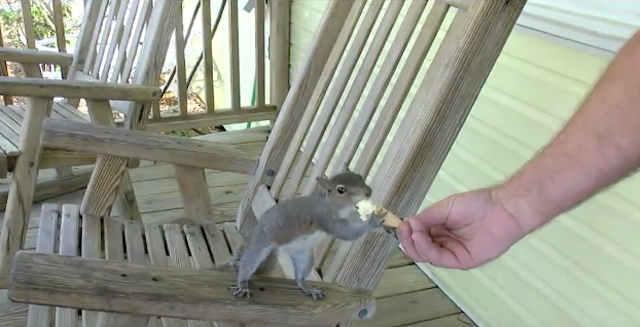 Scott says she fills her time not eating with exercise, which is good. "She's quite the little character," he says, "She actually plays golf with the kids. She will run around the golf course and play with the golf balls. She's a cute little mascot. We are blessed to have her." Putter is the one who is blessed; just look at the ecstasy on her chubby little face: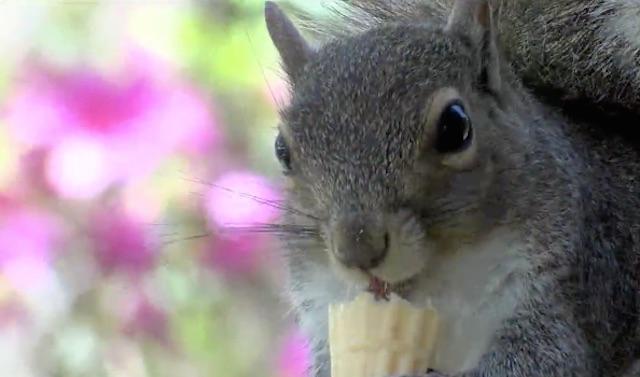 This is less cute, but I wanted to enhance on Putter clutching this cone like her life depends on it. Never let go, Putter!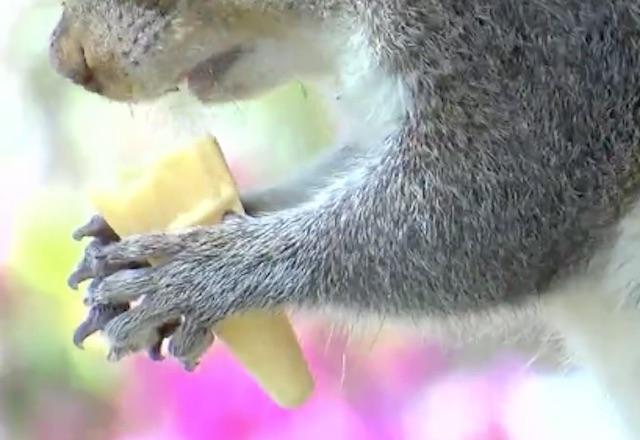 To be honest, no matter how small the cones are, they're probably bad for her, but Putter does climb up and down a tree every time she gets dessert. How many of us can say the same about visiting Ample Hills? This has inspired me to start the "Squirrel Diet." You can only eat junk food if you want it bad enough to climb a tree. Who is with me?