Shane Dawson Confirms a New Jake Paul Series Is Coming Soon
Shane Dawson confirms Jake Paul is the subject of his upcoming eight-part series, 'The Mind of Jake Paul'.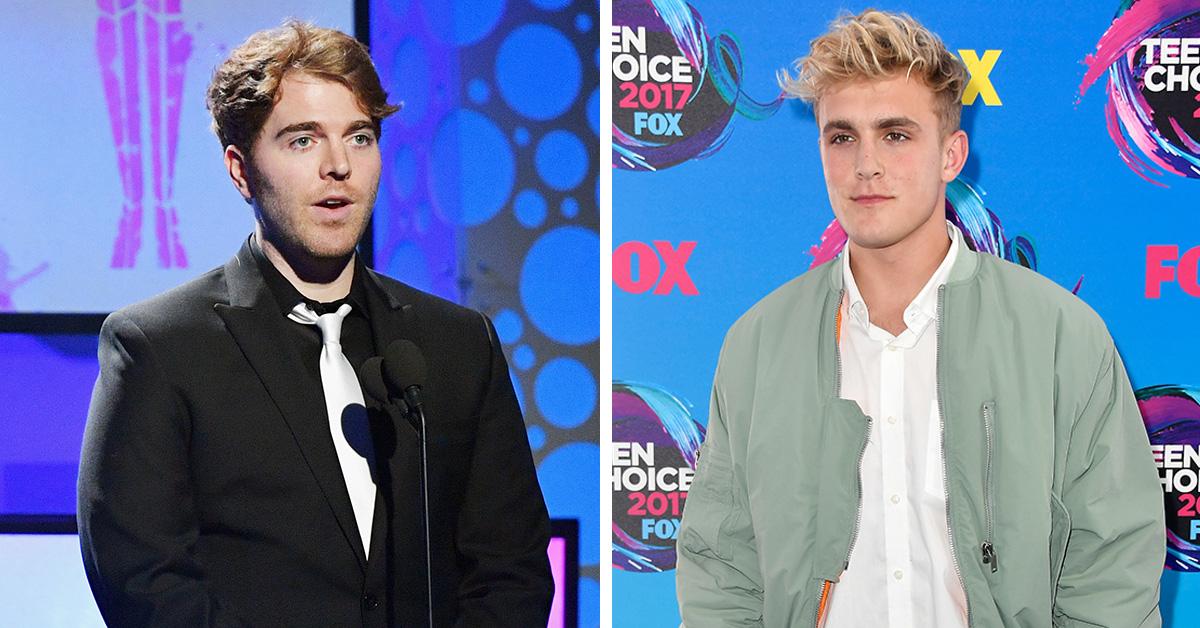 The wait is over. Well, sort of. Shane Dawson confirmed that controversial YouTuber/former Disney Channel star Jake Paul will be the subject of his upcoming eight-part series after dropping a teaser trailer of the series, titled The Mind of Jake Paul.
Article continues below advertisement
In the trailer, the 30-year-old YouTuber can be heard telling his collaborator Andrew Siwicki, "This is going to be a nightmare." The one-minute clip ends with Shane looking stressed out, telling Andrew he's worried "that [Jake's] gonna be mad when he finds out what this series is actually about."
The Mind of Logan Paul is the latest YouTuber-centric series by Shane, who has been making videos on the platform for more than a decade. He previously saw incredible success with The Secret World of Jeffree Star, The Truth About Tanacon, and a three-part, unnamed series which helped fellow YouTuber "Bunny" Meyers revive her channel, which she believed to be failing.
Article continues below advertisement
Confirmation that the two extremely popular YouTubers (Shane has slightly more than 17 million subscribers, while Jake has just less than 17 million) are working together comes after weeks of speculation by their fans. First, Shane was spotted in the background of a Snapchat taken at Jake's Team 10 House. Then, Jake filmed a video and addressed his absence from vlogging; in that video, he said he was skipping his daily vlogs because he was working on a project with another YouTuber, and then flashed a GIF of Shane on the screen.
Article continues below advertisement
Shane's series have earned praise from not only his own fans, but also fans of YouTube in general, for the way he takes a deeper look into the lives of the YouTubers he's profiling and addresses their controversies, struggles, and triumphs head-on — and with Jake, he'll have plenty of material to explore.
Jake rose to super-stardom following in the footsteps of his equally, if not more, controversial brother, Logan, who first found success on Vine. After blowing up on Vine and YouTube, 21-year-old Jake scored a role on Disney Channel's show Bizaardvark, though he later parted ways with the network after he made headlines for causing a riot in the LA neighborhood where he rented a home. Neighbors became frustrated with Jake's antics after the address of the home — dubbed the "Team 10 House" — was made public by Jake, prompting his fans to show up and cause a scene.
Article continues below advertisement
In addition, Jake has also come under fire for feuding with his older brother, using the n-word, filming a video deemed "sexually explicit" about losing his virginity despite his young fan base, and allegedly mistreating his ex-girlfriend.
And it looks like we'll get to see Jake's side of things when The Mind of Jake Paul drops on Sept. 25.