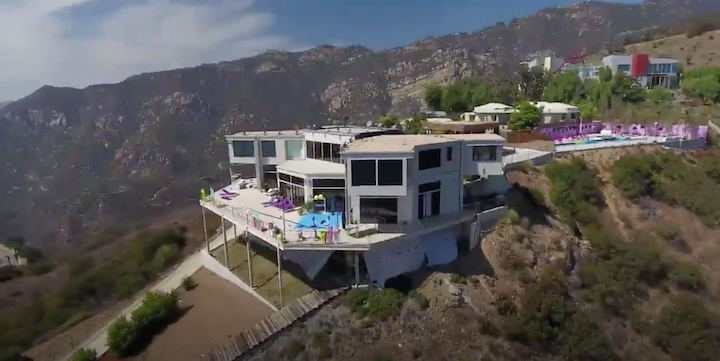 Welcome to the Gorgeous Mansion From 'Ex on the Beach' Season 2
By Pippa Raga

Dec. 19 2018, Updated 5:26 p.m. ET
How would you react if you were on a romantic vacation with your crush and your ex suddenly appeared out of the blue? This is the premise of MTV's reality show Ex on the Beach, which is set to premiere its second U.S. season on December 20.
Famous singles from other big-name reality shows such as Survivor, Teen Mom, and Big Brother think they're about to enjoy a vacation in paradise while casually looking for love, but they're in for a twist.
Article continues below advertisement
A trailer for the upcoming season shows cast members proudly proclaiming they're totally healed from their past relationships. "I haven't felt this way in a while," says one in a voiceover, while another confesses he might be falling for someone new from the paradisiacal house where they're staying. 
That is, up until the moment when host Romeo Miller arrives to break the bad news. "This is Ex on the Beach," he shouts giddily, meaning that these crush-ridden singles are going to have to live with their exes over the course of the next couple of months.
Will the surprise reunion lead to one last chance at love between the exes, or will the season go down with dramatic fights, intense arguments and a lot of tears? All signs point to the latter.
Article continues below advertisement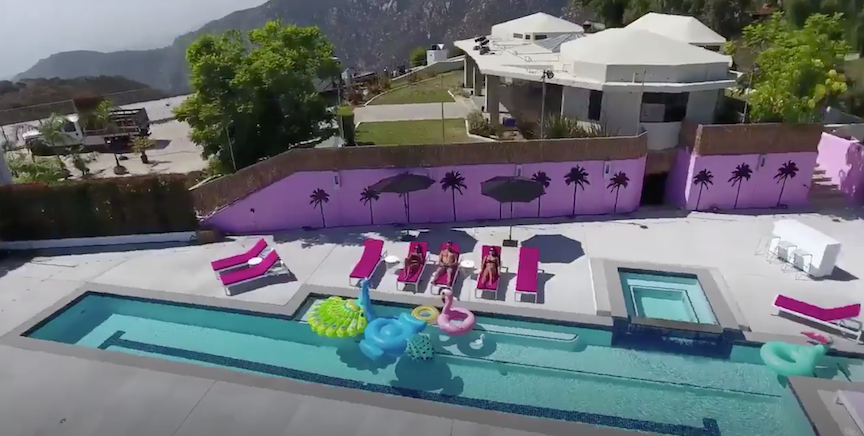 Where is Ex on the Beach filmed?
Though the MTV show delivers its fair share of eye candy thanks to its cast of recognizable singles, many agree that nothing can top the beautiful setting where it's filmed. Season 1 took place at the Water Falling Estate in Hilo, Hawaii, but the MTV show is moving inland for its Season 2 premiere.
It's unclear whether the move has anything to do with the lawsuit Water Falling Estate filed last winter, claiming the Ex on the Beach cast completely trashed the house and left the owner with more than $150,000 worth of damages.
Article continues below advertisement
The gorgeous mansion, which appears in the trailer, seems to be located off of the Pacific Coast Highway, probably a stone's throw from Zuma, California's most beautiful beach. It features an outdoor lap pool, jacuzzi, and what appears to be an enormous living room with questionable neon lighting. Their kitchen also looks huge, and their beach-facing terrace is making me a little, ok, a lot, jealous.
While I'm here swooning over real estate, many other Ex on the Beach fans are melting over the show's host.
Article continues below advertisement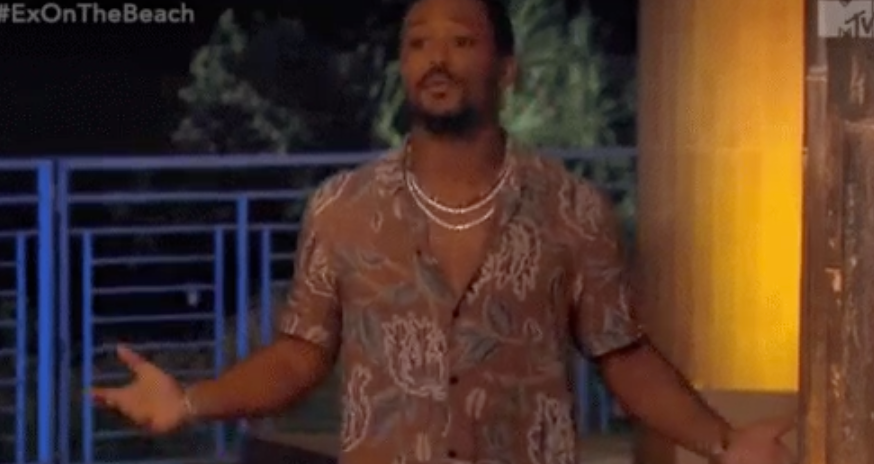 So, who is the host of Ex on the Beach Season 2?
Although Ex on the Beach is a highly successful show in the UK that's currently in its ninth season with MTV, the American version aired for the first time just last spring. Romeo will be returning to host these "romantically embattled celebs" after their "former flames wash ashore to break up their good time," per the network.
Article continues below advertisement
If you're scratching your head wondering where you've heard the name Romeo Miller before, don't be ashamed, so was I. It turns out that "My Baby" singer Lil' Romeo dropped the "lil" before his name in the early aughts and — after some movie stints (Honey, anyone?), college commercials, and a brief fashion career — has finally returned to the spotlight. He also previously went by the stage names "Romeo," "Maserati Rome" and just plain "Rome," for anyone wondering. 
Following him on Twitter is a must, for anyone who can embrace humor, motivation, and an overall posi timeline. "Was so busy living in the moment I forgot to say Happy Thanksgiving on here. Hope you all had a good one!," he shared around the holiday, before making his excitement over Ex on the Beach known on the platform. 
For some fans, Romeo is the only reason to tune into the show. "Romeo from Ex on the Beach USA needs to fall in love with me," wrote one person on Twitter. And it's not just the millennials who remember his Lil' Romeo days, either. One woman shared that her mother thinks Romeo's "swag" is "sexy for a young kid."
The multitalented host's interests extend beyond reality TV. He's currently "directing, producing, and starring" in a movie he wrote, I Got the Hook-up 2, which is set to hit theaters next year.
In the words of Romeo, "New season of Ex on the Beach premieres Dec 20th (Thursday) on MTV at 8pm babbbyyy!!!"