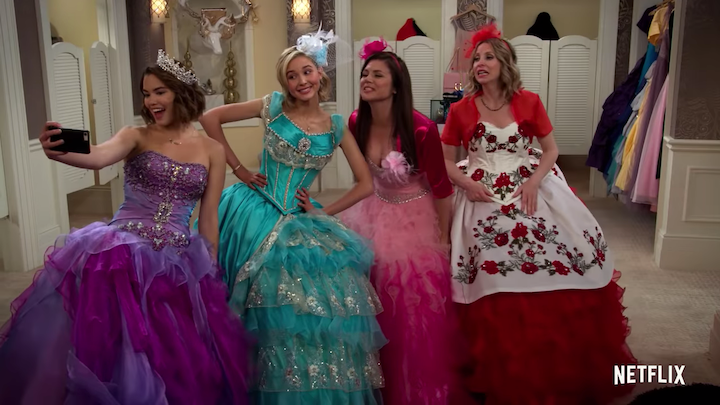 Follow Your Faves from 'Alexa and Katie' Before Binging Season 2
When fans were introduced to Alexa and Katie last March, they probably weren't expecting the tween show to deliver so many unforgettably hilarious moments. The show follows two normal girls through their first year of high school, except Alexa has cancer and confides her secret only in BFF Katie, who proves the perfect confidante, shaving her head by Alexa's side. But honestly, for a show about cancer, it's surprisingly lighthearted.
As Season 2 launches today on Netflix, fans will be relieved that Alexa is now cancer-free — a trailer shows her doctor telling her to "go off and live your life" now that all the cat-scans and test results are looking great — but she'll probably still undergo some routine treatments.
Now that the girls (self-proclaimed "two halves of the greatest sandwich in all of history," according to the trailer) are entering their sophomore year, we took a look at the cast that will join them to make this year even better than last.
Article continues below advertisement