Follow Your Faves from 'Alexa and Katie' Before Binging Season 2
Here's how to follow your faves from the 'Alexa and Katie' cast ahead of Season 2's premiere.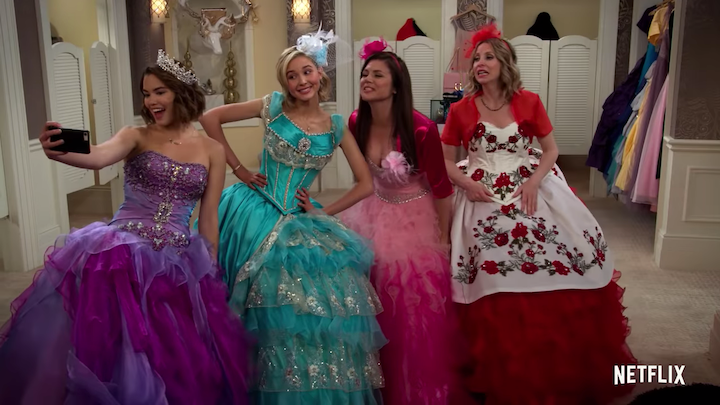 When fans were introduced to Alexa and Katie last March, they probably weren't expecting the tween show to deliver so many unforgettably hilarious moments. The show follows two normal girls through their first year of high school, except Alexa has cancer and confides her secret only in BFF Katie, who proves the perfect confidante, shaving her head by Alexa's side. But honestly, for a show about cancer, it's surprisingly lighthearted.
As Season 2 launches today on Netflix, fans will be relieved that Alexa is now cancer-free — a trailer shows her doctor telling her to "go off and live your life" now that all the cat-scans and test results are looking great — but she'll probably still undergo some routine treatments.
Now that the girls (self-proclaimed "two halves of the greatest sandwich in all of history," according to the trailer) are entering their sophomore year, we took a look at the cast that will join them to make this year even better than last.
Article continues below advertisement
1. Alexa Mendoza (Paris Berelc)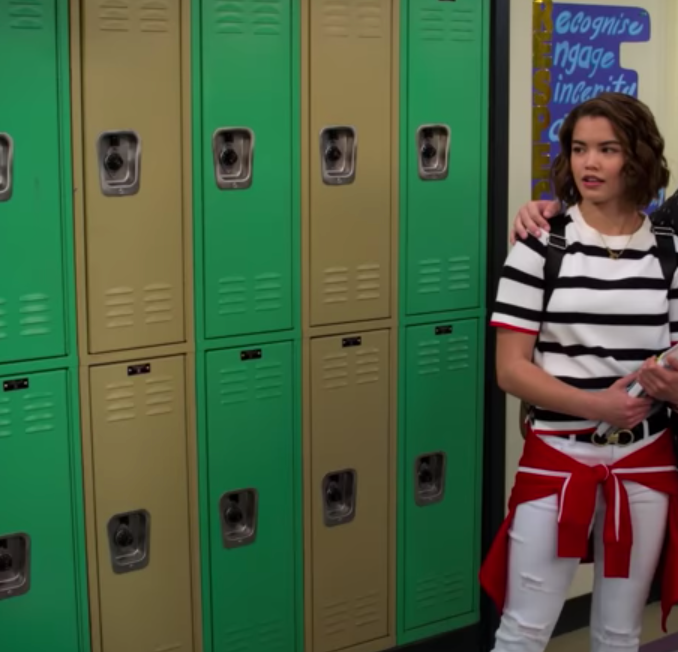 Half-Filipino, half-white Paris was the first to be cast in this show that centers around her struggles with cancer and the supportive family that has her back. You might have caught the 19-year-old in her previous role as Skylar Storm in Disney's Mighty Med.
Before acting, Alexa made waves as a model, and was scouted by the selective Ford Modeling Agency when she was just 9.
The young star shares pics from on- and off-set on her Instagram page, and viewers might notice her IRL boyfriend has an uncanny resemblance to her love interest on screen. More on that in a second.
Follow Paris on Instagram here.
2. Katie Cooper (Isabel May)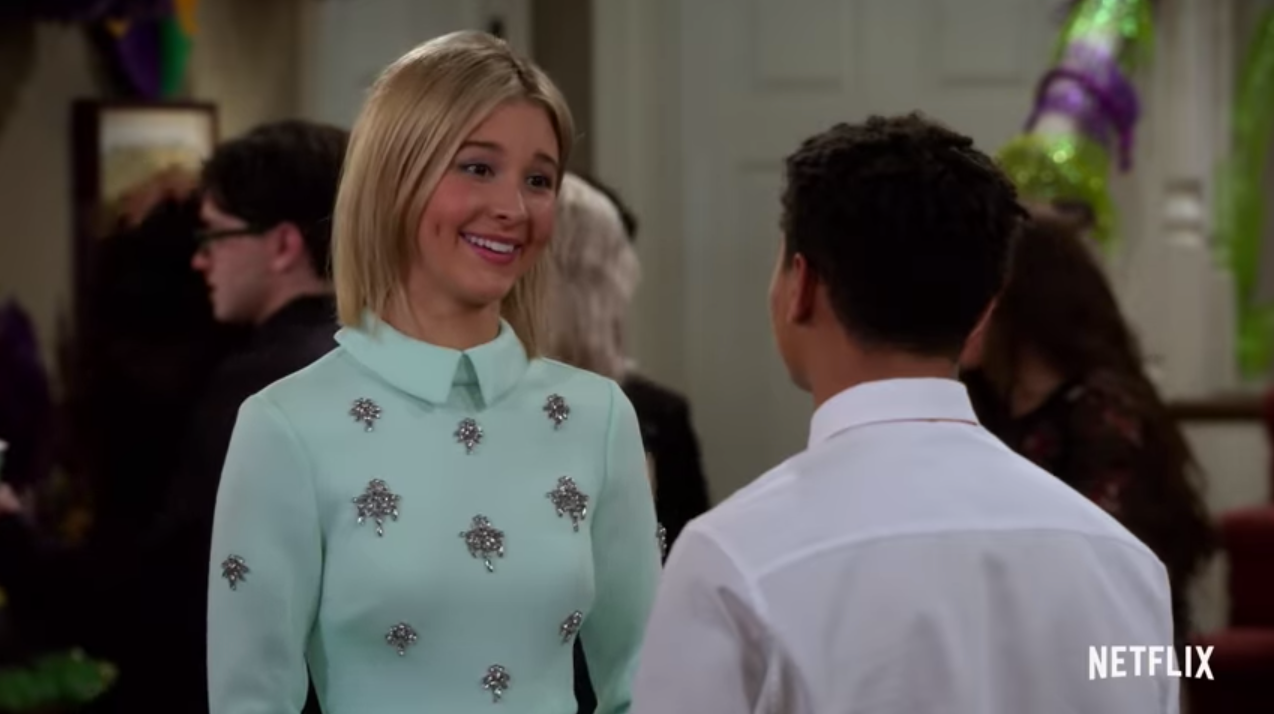 Before being cast in the role of BFF Katie, Isabel May had no previous acting credits to her name. But despite her inexperience, she caught series creator Heather Wordham's attention.
In an interview with IndieWire, Heather spoke about how "Isabel just had a great way about her, so different from Paris, but completely her own." She went on to add how Isabel managed to live "up to Paris's strength, her own kind of quirkiness. Different, but not less-than, if that makes sense."
Since securing her role on Alexa and Katie, Isabel has gone on to appear in the series Young Sheldon and is even making her debut on the big screen in the upcoming Let's Scare Julie to Death.
Though she doesn't post to Instagram very frequently, you can swoon over the animal lover and follow her here.
Article continues below advertisement
3. Dave Mendoza (Eddie Shin)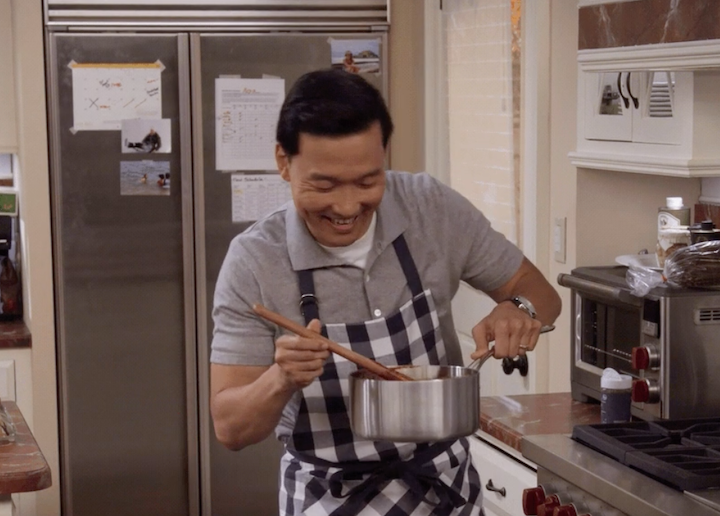 Fans adored the many laughs Eddie delivered last season as Alexa's dad. Millennials might be scratching their heads trying to figure out where they recognize him from, so I'm here to tell you all that he played Lane's boyfriend, Henry, in the Gilmore Girls.
Since then, he's racked up credits on HBO's Westworld, NCIS: Los Angeles, and even my personal Netflix favorite, Grace and Frankie.
Follow his Instagram here for hilarious and occasionally inspirational updates from the self-proclaimed "rascal, pretender [and] fool."
Article continues below advertisement
4. Lori Mendoza (Tiffani Thiessen)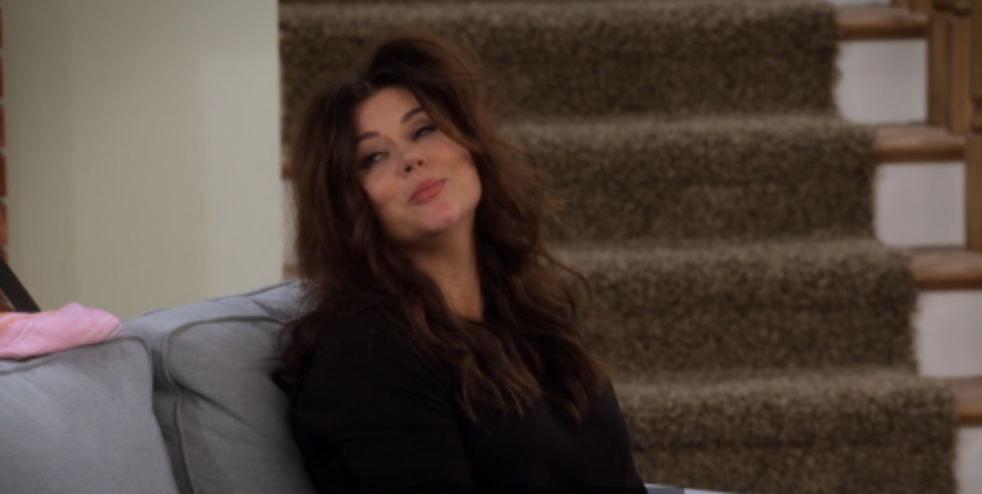 Tiffani was the second to be cast in Alexa and Katie, and her chemistry with the rest of the crew is palpably amazing. Perhaps the most recognizable of the lot, Tiffani used to star as Kelly in Saved by the Bell, and as Valerie on Beverly Hills: 90210.
She later made appearances in several movies, including Last Friday the Thirteenth, Hollywood Ending, and Cyborg Soldier.
These days, in addition to starring as Alexa's overprotective mom in Alexa and Katie, Tiffani is also pursuing her passion in the kitchen and recently released a cookbook called Pull Up a Chair.
Follow her on Instagram and drool over her culinary creations here.
Article continues below advertisement
5. Jennifer Cooper (Jolie Jenkins)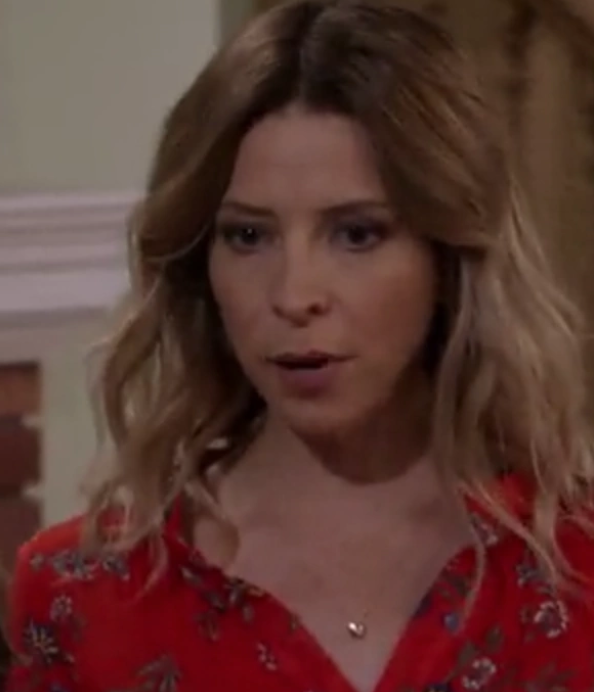 Jolie Jenkins brings the acting chops to Alexa and Katie. Her physical comedy is absolutely hilarious and she pulls off the role of Katie's single mom impressively well.
X-Files fans might recognize Jolie from her role as Leyla Harrison, but I have to say she's most recognizable to me as Deidre from Desperate Housewives. She's also appeared in The West Wing, How I Met Your Mother and House of Lies.
Follow the proud mom and "maker of snacks" on Instagram, here.
Article continues below advertisement
6. Lucas Mendoza (Emery Kelly)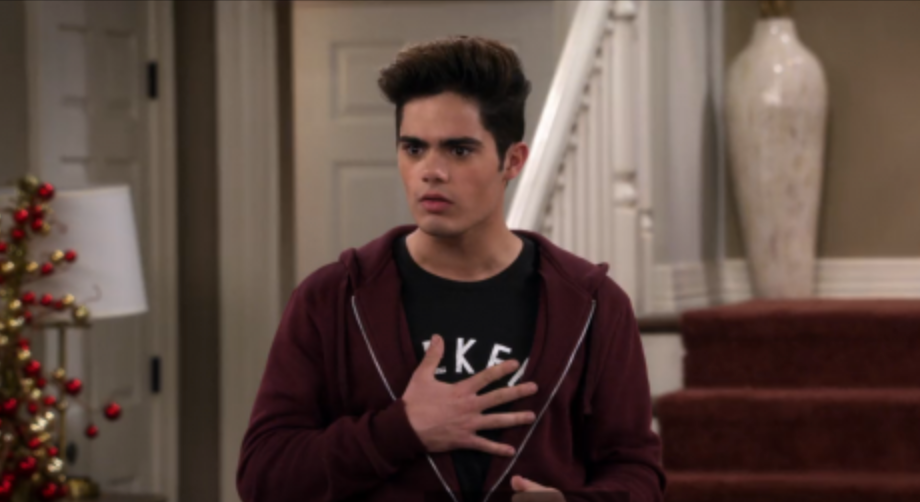 Superficial Lucas is all about his looks in Season 1, and from Season 2's trailer, it appears he won't be stopping his self-obsession anytime soon. Alexa's older brother is written to be shamelessly into his appearance, and flaunts his hair even when his younger sister's cancer treatment forces her to shave her head.
Before appearing in Alexa and Katie, Emery was a member of the boyband, Forever in Your Mind. He's also been featured in a TV movie, Forever Boys, and in a show called Lab Rats.
Follow the heartthrob on Instagram here.
Article continues below advertisement
7. Dylan (Jack Griffo)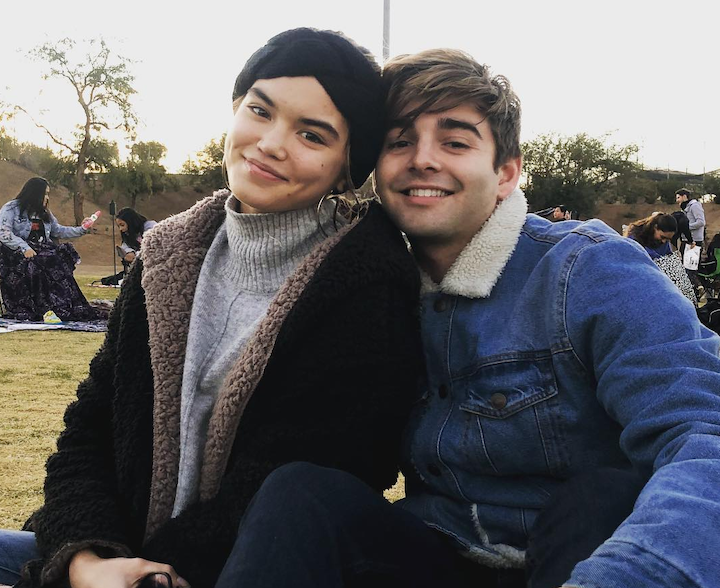 Many are wondering about Jack Griffo's girlfriend, and it appears his on-screen crush Alexa is also his IRL other half. In fact, it seems his relationship with Paris is totally out in the open because they both post about each other on social media so often, it's almost bordering on gross. Exhibit A: captioning the picture above "You're my favorite 🌻."
Before losing his cool over Paris, Jack starred in the television remake of School of Rock. He's also appeared in films such as Those Left Behind, Apple of My Eye and American Hero.
Follow him on Instagram for pics of his adventures with Paris and selfies of his very adorable dog, here.
Article continues below advertisement
8. Gwenny (Kerri Medders)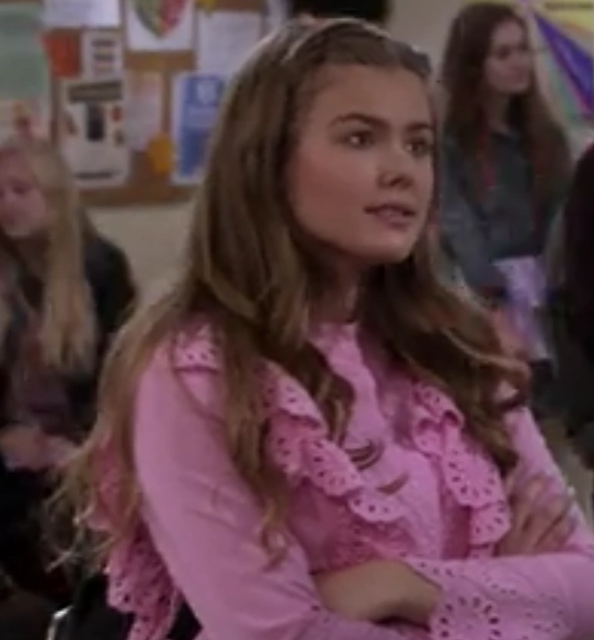 Mean girl Gwenny is easy to dislike for her constant taunting of Alexa and the grudge she holds against Katie. Obviously, she dates Alexa's totally self-obsessed brother, and we imagine the two just look at themselves in the mirror every time they hang out.
Before appearing in Alexa and Katie, Kerri made a name for herself with her TV roles in SEAL Team, Speechless, and Gamer's Guide to Pretty Much Everything.
For intimate selfies and red carpet looks, follow her on Instagram, here.
Article continues below advertisement
9. Hannah (Merit Leighton)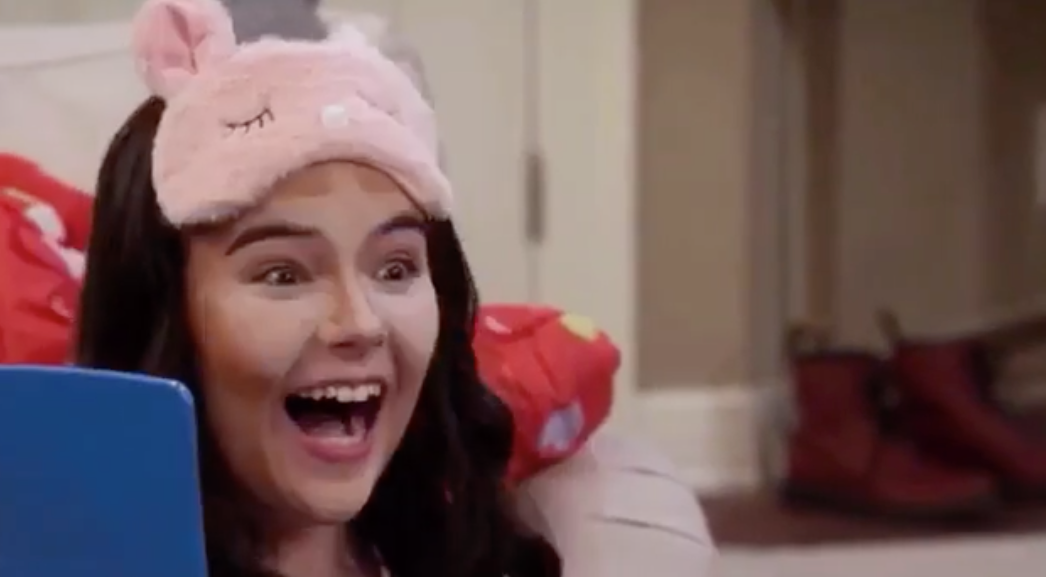 Bigmouth Hannah ruined the winter formal for Katie in last season's finale, and we expect she'll have many more shenanigans up her sleeve now that the crew is in its sophomore year.
Before landing her role in Alexa and Katie, Merit was mainly known for her voice-over skills. The young actress voiced the character of Frosta in She-Ra and the Princesses of Power and lent her voice to the role of Lucinda in Sofia the First.
Follow the adorable looks of this Nintendo brand ambassador on Instagram, here.
Don't miss Season 2 of Alexa and Katie, out on Netflix now.