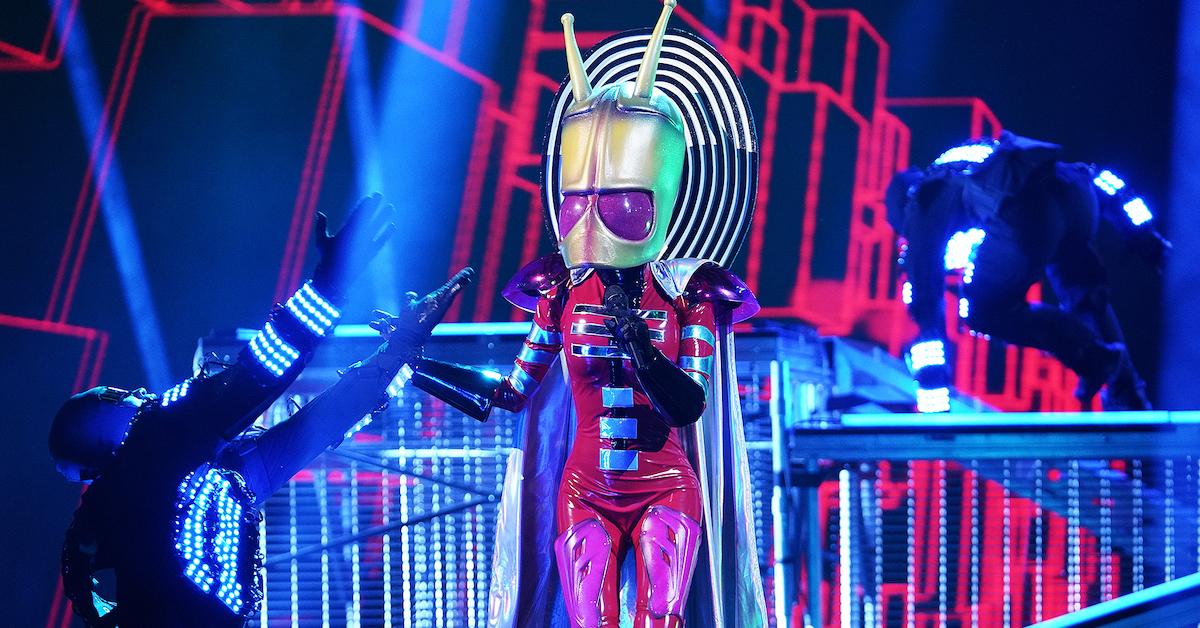 Who Is the Alien on 'The Masked Singer'? Here Are the Top Suspects
Who is the Alien on 'The Masked Singer'? All the clues so far seem to point to somebody from the Karadshian-Jenner family, but here are all the likely suspects.
UPDATE: On February 13, the Alien was unmasked, revealing LaToya Jackson to be the woman with the model figure who had people tossing out names of half the Angels in the Victoria's Secret Fashion Show. At 62, she should be as proud of those comparisons as she should be of sticking it out until week 7 of the competition.
Original story: Last night, The Masked Singer introduced us to six new singers and unmasked another singer, The Pineapple, who turned out to be comedian and cancer survivor Tommy Chong.
That was kind of a bummer for armchair sleuths who knew as soon as the clue package ran that it was probably the Up in Smoke star, because it meant we have to wait at least another week to find out who The Alien is.
Article continues below advertisement
The clues were very intriguing, so let's break it down and explore some prime suspects.
Who is the Alien on 'Masked Singer'? Every Clue So Far
The performer opens with, "in my family, anonymity is a completely alien concept," pointing to somebody who grew up in the spotlight. She also says, "I let others define me but no one will ever control me again."
Article continues below advertisement
Obviously, the star wearing the Alien head is somebody we've watched grow up.
After her performance of Portugal the Man's "Feel It Still," the judges remarked that the mystery singer stood and posed like a model. She also alluded to having "many sisters."
That clue convinced most of the internet that we were dealing with a Kardashian or Jenner. But a bunch guessed someone who is more known for her brothers (and one famous sister): LaToya Jackson.
The Jackson family had 10 kids total, though one died shortly after birth. LaToya grew up with two sisters and six brothers, so "many" sisters seems a bit of an overstatement.
Article continues below advertisement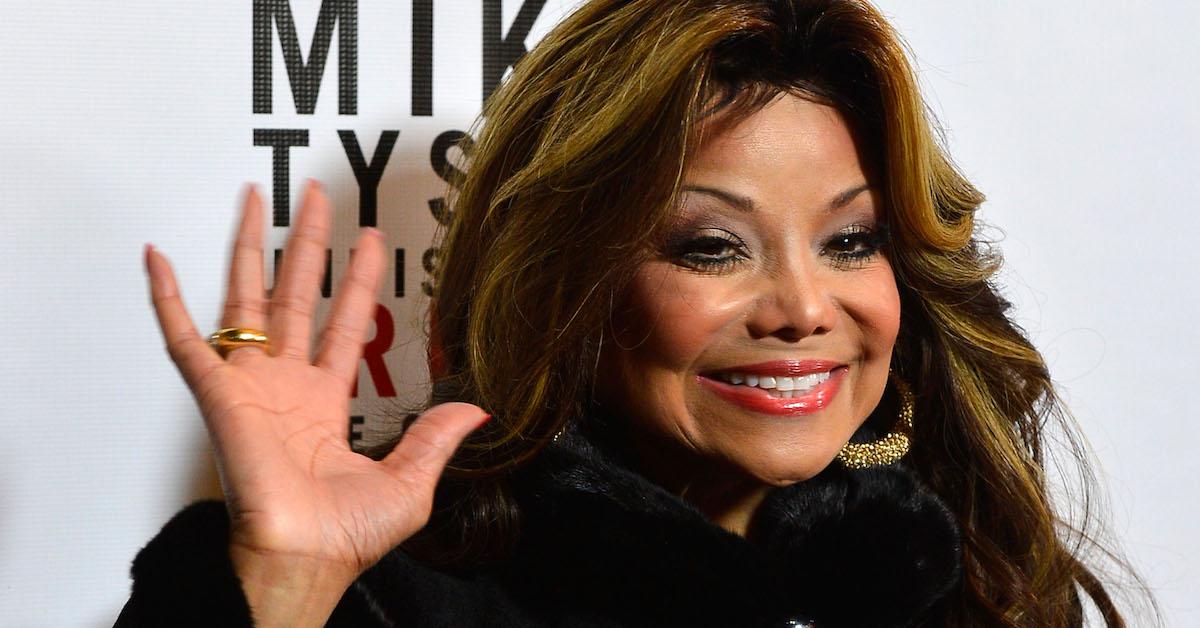 However, it's hard to deny the similarity between The Alien's and LaToya's singing voices. The latter had a few attempts at singing careers, though her success never got close to any of her siblings. And while she may not have been a model in the runway sense, LaToya has always had a trim, petite body.
Article continues below advertisement
That said, we're still stuck on that mention of lots of sisters. To us that points to two reality TV clans: The Kardashian-Jenners or the Braxtons.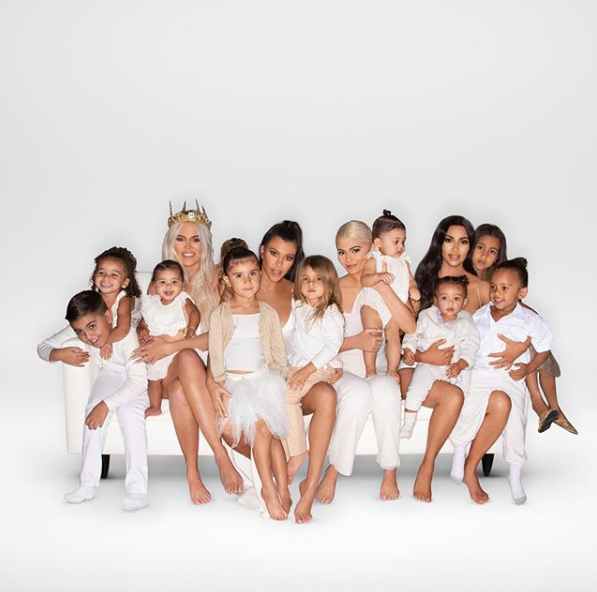 Article continues below advertisement
Some have guessed Tamar Braxton is the Alien, which seems pretty ridiculous to me. Tamar's voice is much stronger than this and far more soulful. Also, she's on Celebrity Big Brother right now, so she's a bit busy at the moment.
If it's not LaToya throwing us off with that "many sisters" comment, our second-best guess is that this is either Kylie or Kendall Jenner. Kylie used to sing quite a lot on her Snapchat and showed some promise, while Kendall's physique and posing style definitely remind us of The Alien's posture.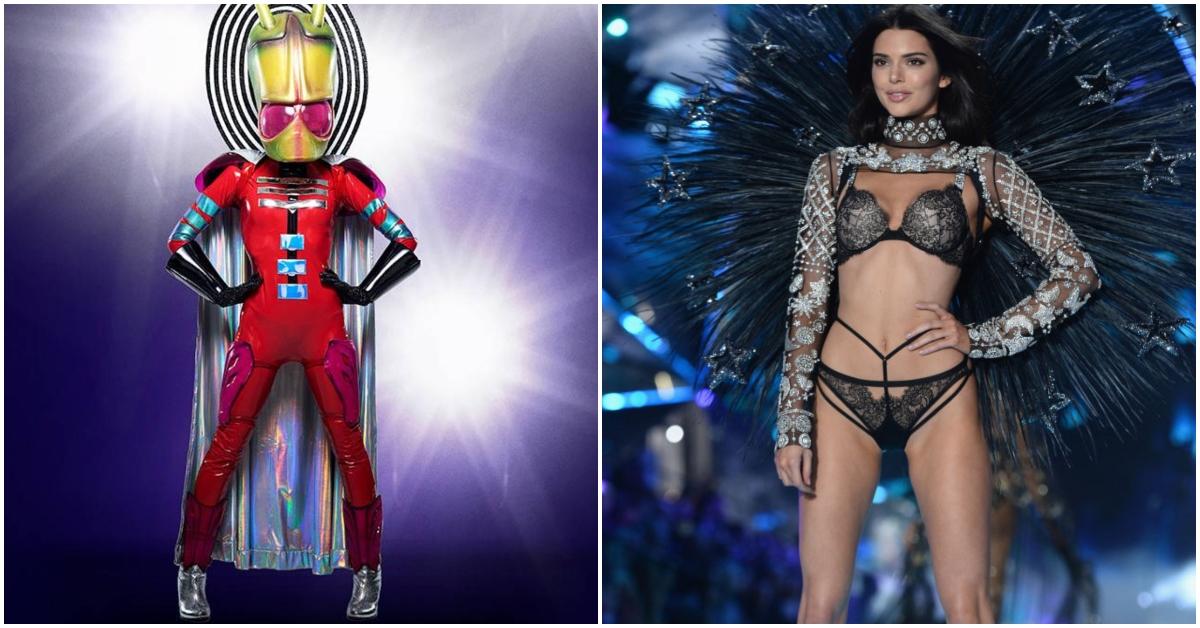 Article continues below advertisement
We don't have a lot of video evidence of Kendall singing, though, except for that very strange cameo at the end of "Freaky Friday" by Lil Dicky (featuring Chris Brown). It was heavily produced, but honestly, so are the vocals on Masked Singer, which we 100 percent do not believe to be live.
What do you think — is LaToya or Kendall the Alien?