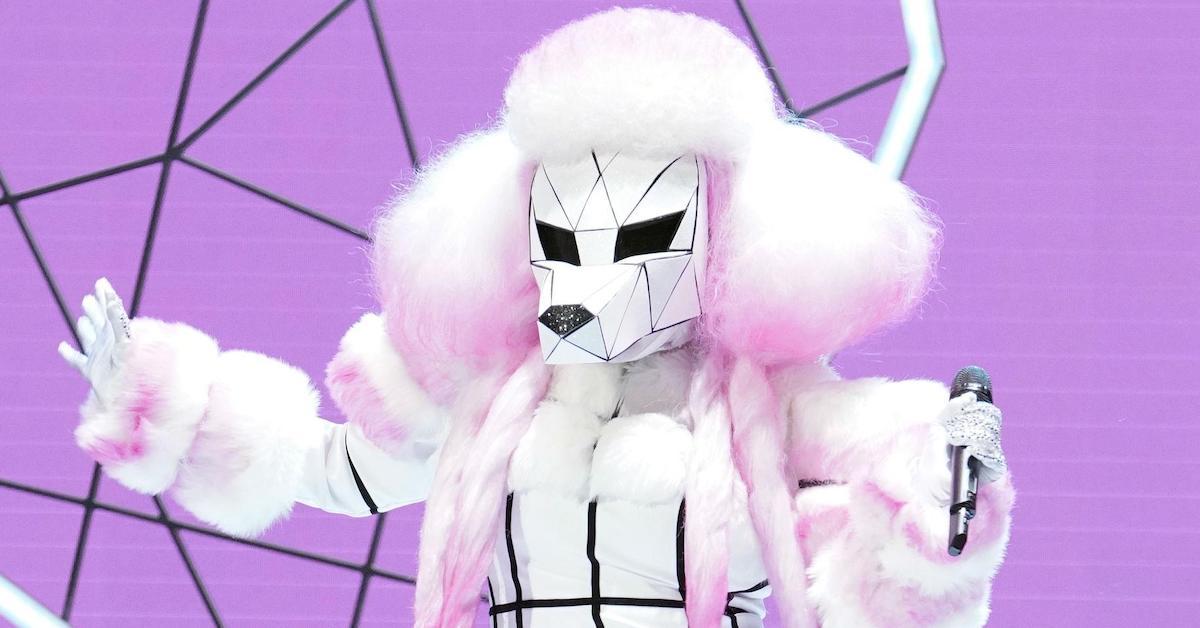 Who Is the Poodle on 'The Masked Singer?' Here Are Some Theories
UPDATE: We were right! On Week 4, the Poodle got the fewest votes and was ordered to unmask. Just as we predicted, all those clues about LGBT activism and being an outspoken standup comedian led to Margaret Cho.
Original article (1/9/2019): Tonight, The Masked Singer unveiled a new crop of mystery performers, and the clues they've dropped so far have folks at home guessing their identities. So talk about competitor with the most intriguing clues of the night by far: The Poodle.
Article continues below advertisement
Who is the Poodle?
Let's look at the clues that hit social media before the episode first. They're scant, but they certainly have a lot more for us to go on than some of the others. She — we're assuming it's a woman, but in 2019 who knows? —is seated on a stool with a telephone while some guys dressed like bodyguards wearing leotards over power suits dance in the background.
Article continues below advertisement
That's a lot to unpack, so let's move on to the clue package before her performance of "Heartbreaker" by Pat Benatar.
She says she comes from a musical family but has chosen a non-musical path to stardom. She definitely has Bay Area roots, with her exclamation of "415, stand up!" But could this San Francisco shoutout also be hinting to a career as a comedian?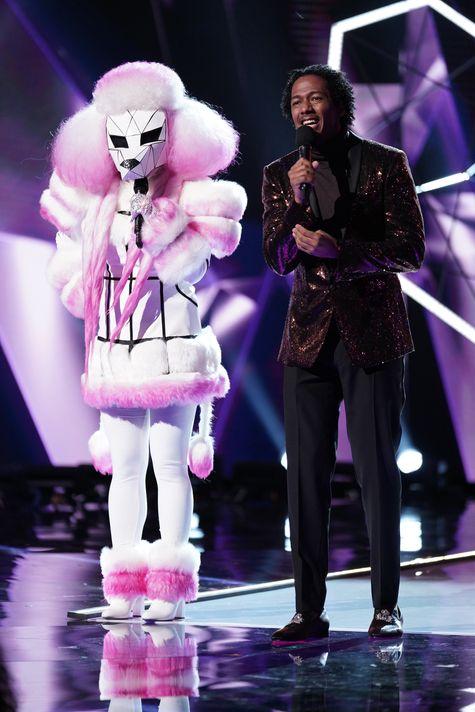 Article continues below advertisement
The rainbow backdrop and exclamation of "WERQ" send LGBTQ vibes, and whoever the Poodle is, they seem to be known for speaking their mind. She says she's made her career on exercising her freedom of speech.
Jenny and Robin thought RuPaul was a good guess, and Ken thought San Francisco comedian Ali Wong might be behind the poodle mask.
The last clue given was, "I'm here for your honor." So perhaps we're looking as someone in the legal profession, or someone who does civil rights work?
Article continues below advertisement
Well, while we can't quite pull all the clues together yet, our strongest candidate is Margaret Cho. The openly bisexual comedian grew up in San Francisco and has a very strong link to the LGBT community and activism.
At first the guys in leotards were giving us fitness vibes, but perhaps that whole tableau was a nod to her close ties with the drag community. As for the significance of the phone, this could refer to Margaret's one-time career as a phone sex operator.
Article continues below advertisement
Some other guesses swirling the internet are fitness guru Jillian Michaels and comedian-actress Jane Lynch, but I'm not so sure. Jillian is from Los Angeles, and while the LGBT and fitness references fit, not much else does. Jane, on the other hand, is from the Midwest and is most closely associated with Chicago.
The Masked Singer airs Wednesdays at 9 p.m. ET on Fox.