Meet 'RPDR' Star Trinity The Tuck's "Best Judy" and Boyfriend Leo
Meet Trinity The Tuck's boyfriend Leo Llanos — who makes an appearance on 'RuPaul's Drag Race All Stars' Season 4.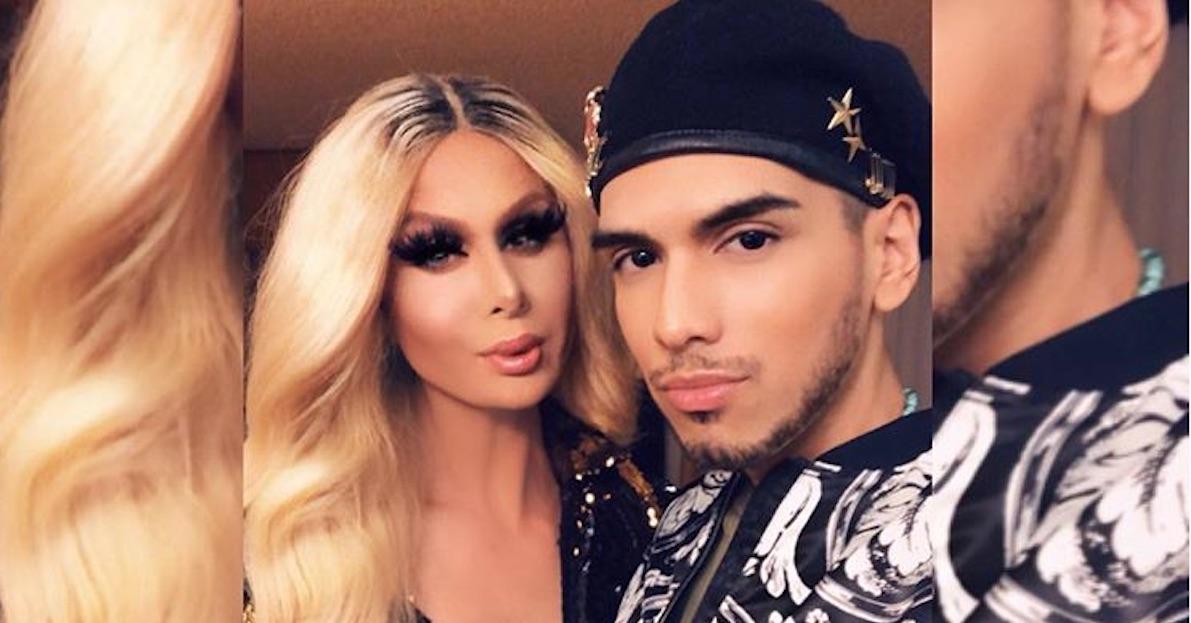 Last week on RuPaul's Drag Race All Stars, the remaining queens are tasked with paying homage to Wizard of Oz star and gay icon, Judy Garland. Before the challenge, RuPaul reminded the All Stars about Judy's impact in the gay community, how her funeral sparked the infamous Stonewall Riots, and the fact that closeted gay men once used the secret code, "Are you a friend of Dorothy's?" to identify each other.
Article continues below advertisement
Judy is unsurprisingly also the reason RuPaul calls his closest friends his "best Judys" — and why he invited Latrice Royal, Manila Luzon, Trinity the Tuck Taylor, Naomi Smalls, Monét X Change, and Monique Heart's "best Judys" to assist in the makeover challenge.
"Leo really is my best friend, he's my partner," Trinity says on the show. "I've really missed him so much." RuPaul also took the time to point out, "I think they're closer friends then we thought."
So, who is Trinity the Tuck's boyfriend, Leo? 
Article continues below advertisement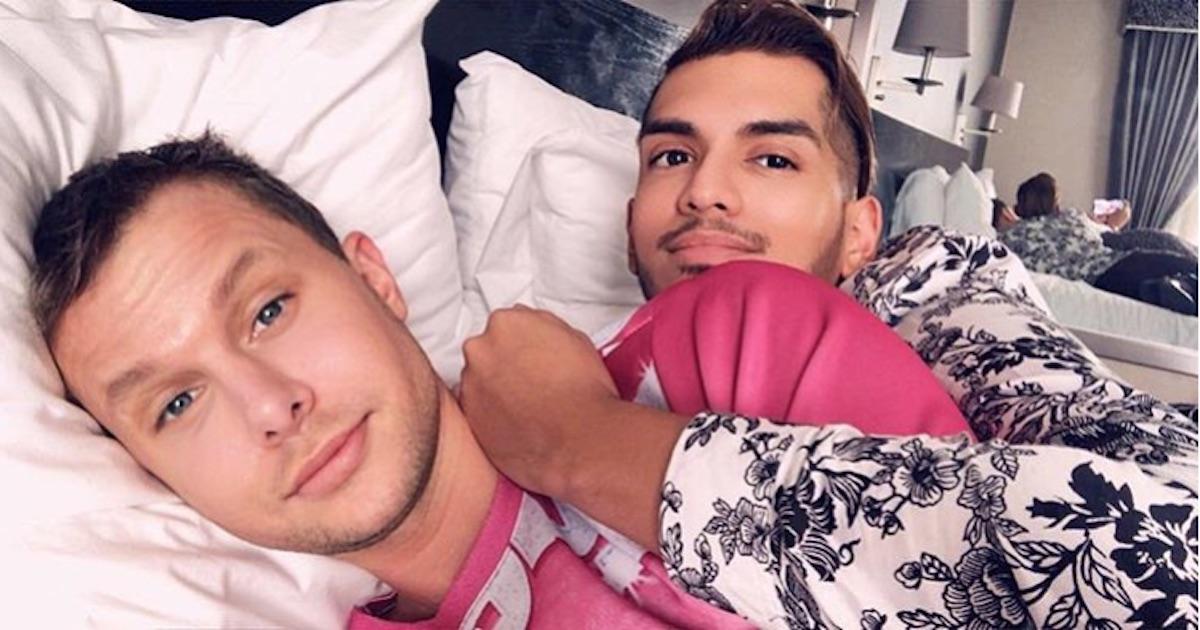 Leo is a talented artist, photographer, and designer — and is actually the man responsible for the now iconic halo crown Trinity wore during the Angelic White runway earlier this season. "Feathered halo crown by me," he wrote on social media. "Took me many hours but it [came] out beautifully."
One look at his Instagram page also reveals that he is Trinity's No. 1 fan. "There are some people who could hear you speak a thousand words and still not understand you," he wrote of his "bae" Trinity. "And then there is that one person who will understand you without you even speaking a word."
Article continues below advertisement
And the feeling is mutual. "This week is dedicated to celebrating my relationship with this man," Trinity captioned a photo of the couple. "Be proud of who you love! Love is love and love always wins!"
Alongside another photo, Trinity added, "Relationships are hard! They are about compromising and accepting each other's flaws along with the strengths! If you put in the work and patience it's so worth it! I am so blessed to have [Leo] as my partner in crime!"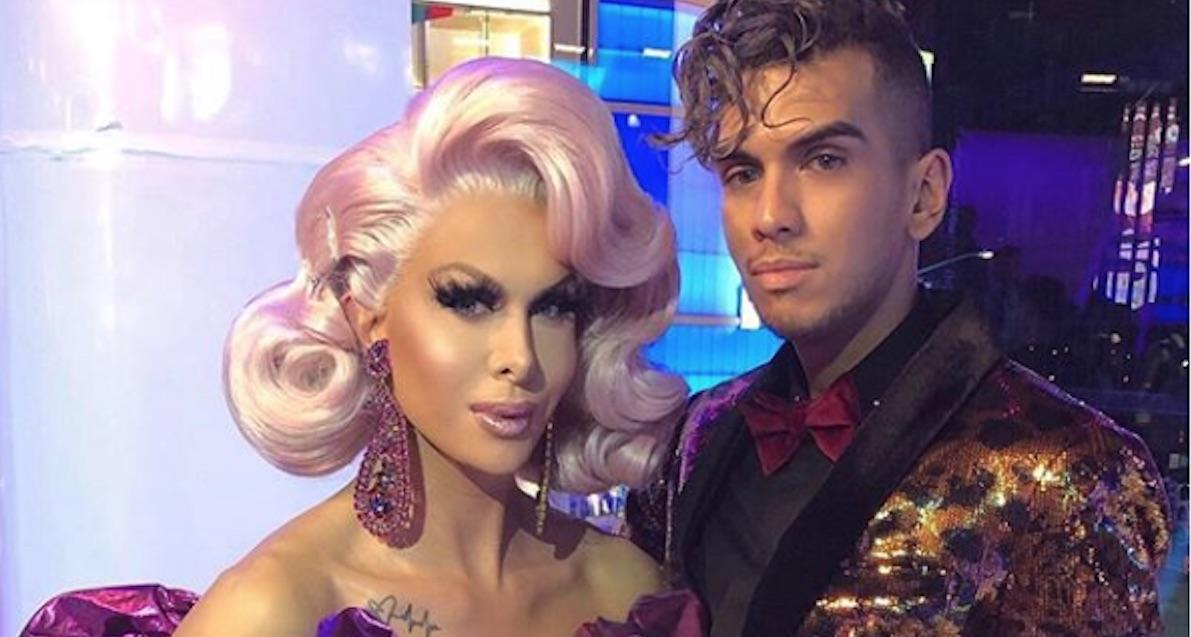 Article continues below advertisement
Trinity and Leo seemingly started dating two years ago — Trinity shared her first photo with Leo in May 2017 — and have been going strong ever since.
Wait, why is Trinity's nickname The Tuck? 
Trinity earned the nickname for obvious reasons, but she explained how she mastered the art form in a recent interview.
"I started tucking immediately from the beginning of drag. After I got my body done and was showing it more, I had to figure out a way to make the tuck tighter and smaller because there was no [padding or] protection between me and the real world," she told The Standard. "I just focused on figuring out what worked, and finding specific ways to fold the tape and position things. A lot of girls actually do a tuck like me, but a lot of girls don't. Like Valentina, she literally looked like she had a diaper on during Season 9. The worst tuck of the show was Sasha Velour; it was bulky. Several times. I think she's fixed it since, though."
Article continues below advertisement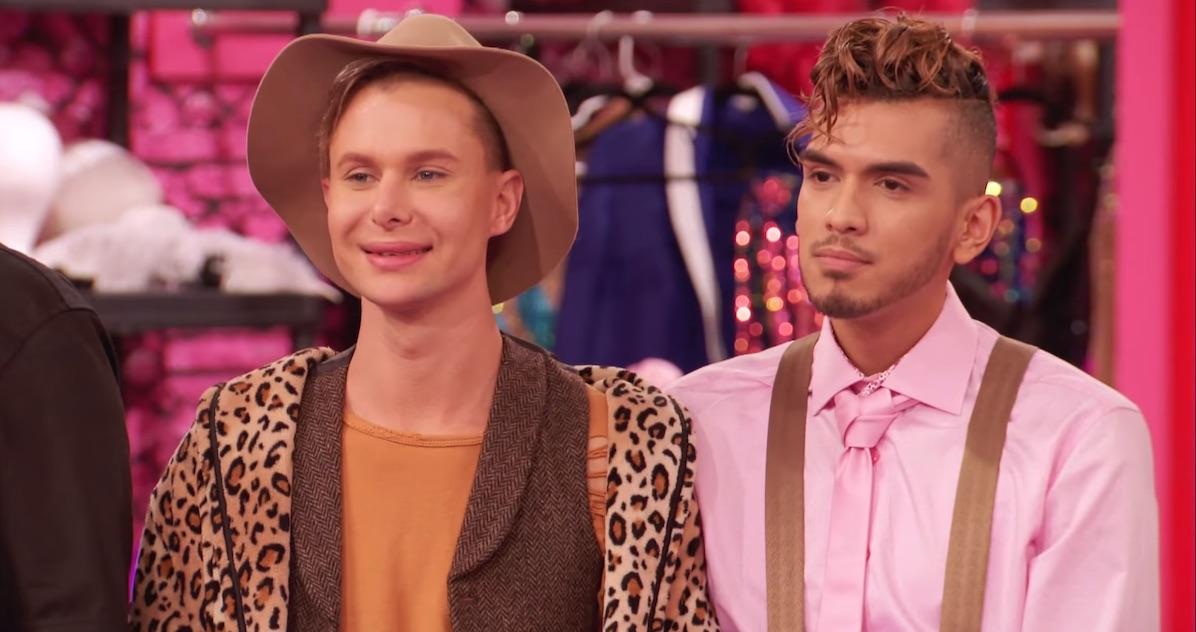 Anyway, back to Leo. He was excited to be on the show — and be transformed into Trinity's drag sister (family resemblance required) before performing a musical tribute to Judy on the VH1 reality competition.
We're sure Trinity's drag mother Jordan Kennedy will approve.
Watch RuPaul's Drag Race All Stars Fridays at 8 p.m. on VH1.