Jinger Duggar's Birth Was Way More Complicated Than You Think
Jinger Duggar's delivery of daughter Felicity was not easy — and the birth complications were captured on 'Counting On.'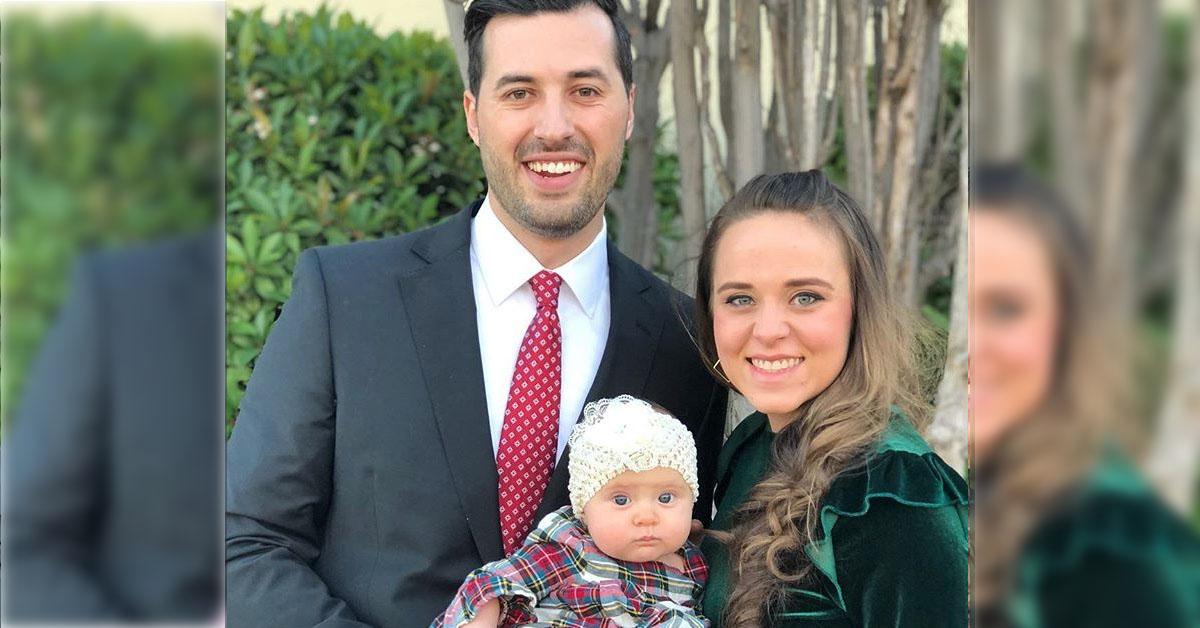 Last July, Jinger Duggar gave birth to her first child with husband Jeremy Vuolo. "God is so kind," the couple said in a statement announcing the arrival of daughter Felicity. "Both mom and baby are healthy, doing great, and resting well. We are very thankful for her safe arrival and look forward to life as parents!"
Article continues below advertisement
Fast forward seven months, and Jinger's delivery is being played out on the Duggar family's reality series, Counting On, and it turns out, the birth was way more complicated than fans think.
Jinger was induced three days before her due date.
The 25-year-old had been planning on a natural birth, but was advised to induce her labor due to her sisters having a history of large babies. Jinger's midwife Alisa also suggested a hospital birth, since Jinger was not making any progress at home.
"Some of my sisters have been through a bit of a tough time with labor and delivery, so I have decided just to go ahead and switch to the hospital," she told cameras. "I think that just kind of just puts me at ease knowing, OK, if I need anything, it's here. And I think it'll help me be more relaxed in the long run."
Article continues below advertisement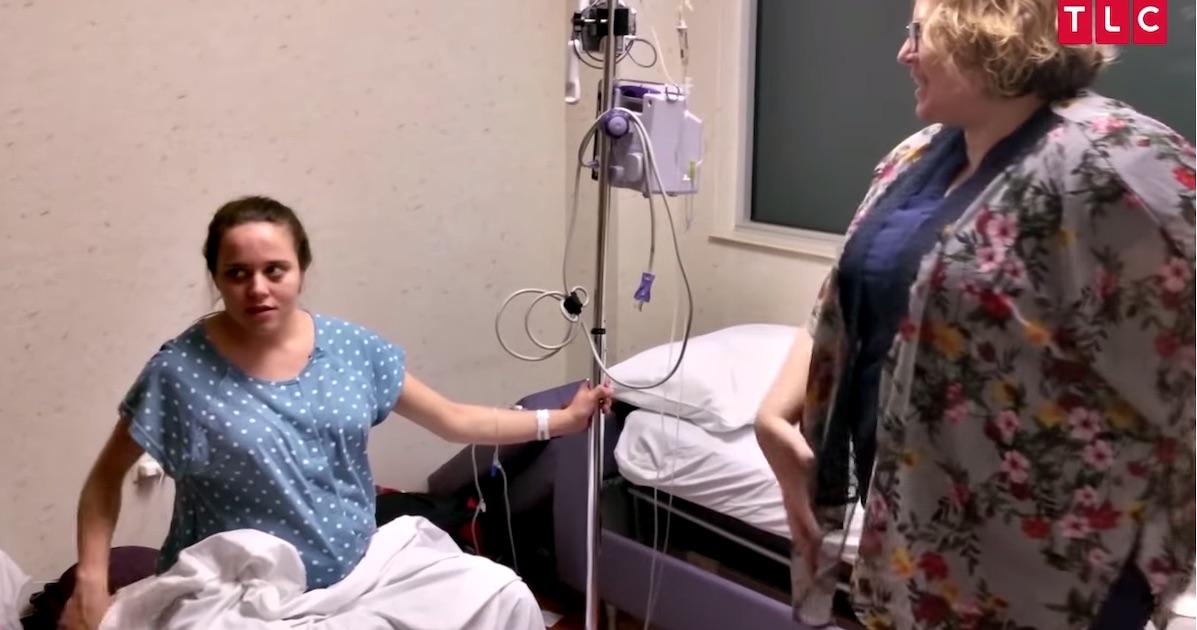 One day after checking in, Jinger was given Pitocin, a drug that strengthens contractions during childbirth to speed up the process. "I started Pitocin this morning and that is to get things moving along and so from here on out, we're just kind of waiting it out until the baby's here," she explained.
Article continues below advertisement
As expected, Jeremy was right there by her side to show his support. "I'm not nervous and anxious for her," he explained. "I know she's strong and she'll be fantastic. If anything, I'm anxious for myself. I hope I can handle it and be the strength I need to be for her."
Jinger was in labor for 18 hours. 
Jinger did not dilate as quickly as expected, which prompted her to get an epidural — even though it went against her natural birth plans. "I thought an epidural would probably be best because I was at the end of anything I could do," Jinger said. "I had no energy or strength to continue on."
Article continues below advertisement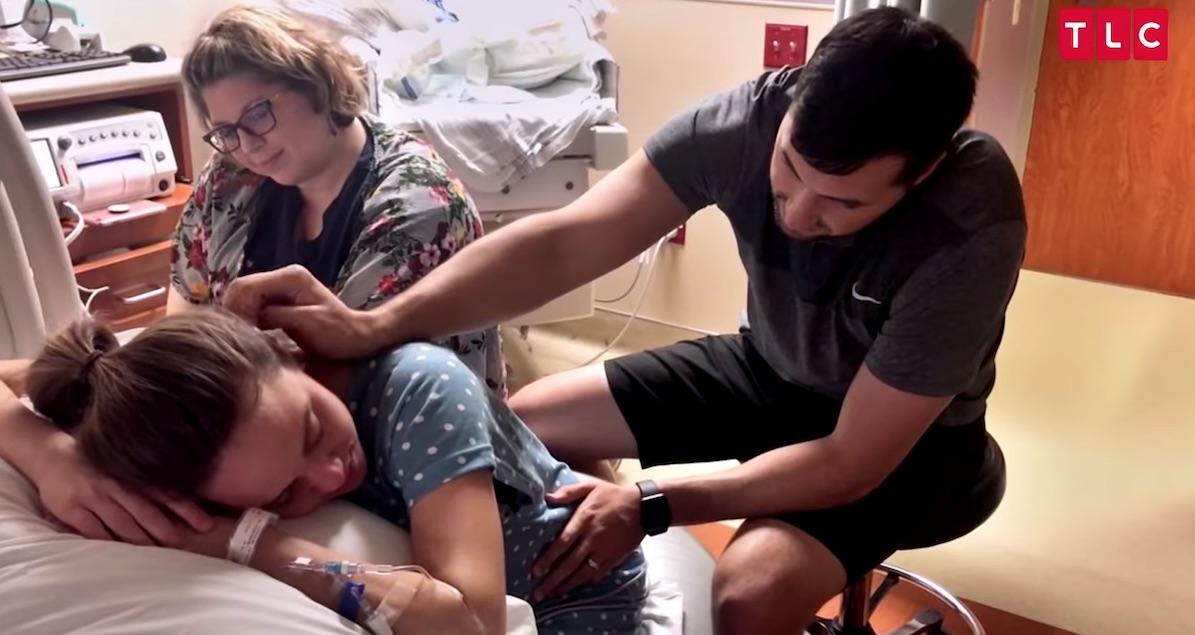 Luckily, after nearly one full day, Jinger was finally fully dilated and was able to start pushing. "She went from hardly any progress at all and such hard work to ready to push her baby out! She pushed for 30 minutes and had this beautiful baby," her midwife Alisa shared.
Article continues below advertisement
Jinger was also surprised by how quickly everything happened at the end. "When it was time to push, it seemed like everything just went so fast," Jinger said. "It was really, really good. It wasn't what I expected it to be, of course, because I had an epidural. I was expecting a lot more difficulty with that, but I was grateful, everything went really quick."
Now, Jinger and Jeremy are the proud parents of a beautiful baby girl. "The moment I saw Felicity in Jeremy's arms, I melted," Jinger told Us Weekly. "She is blessed to have such a remarkable father."
Article continues below advertisement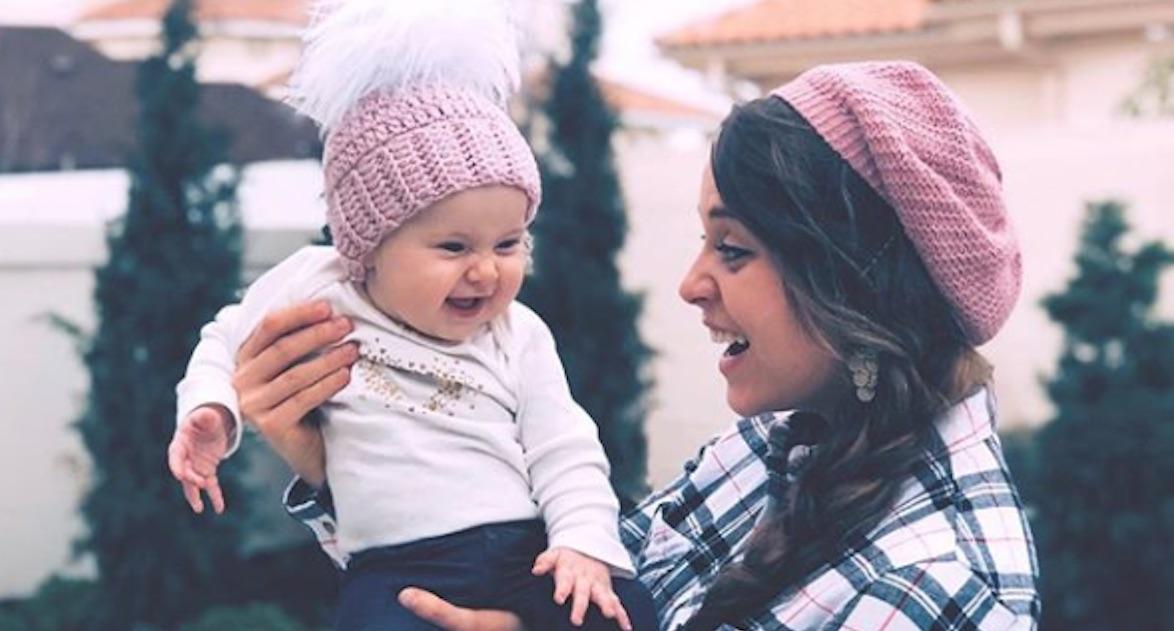 Jinger continued praising Jeremy, adding, "He was right there beside me the entire time, giving me encouraging words to press on. There were several times I told him, 'It hurts so bad, I can't do it anymore.' And he'd say, 'I know it hurts, but you're stronger.' I could not have asked for a better partner."
Article continues below advertisement
Felicity recently turned six months old, and Jinger couldn't help but gush on social media. "I love being her mama," she wrote alongside a cute photo of her mini-me. "I never could've imagined the great amount of love I could have for such a little one. The sweet smiles and happy giggles have our hearts overflowing with such joy. Being entrusted with this precious gift from God is something that I am thankful for every day."
Watch new episodes of Counting On Mondays at 9 p.m. on TLC.