52 Autumn Instagram Captions That'll Make Your Followers FALL for You
If you're struggling to find the perfect fall captions for Instagram that scream autumn, you've come to the right place.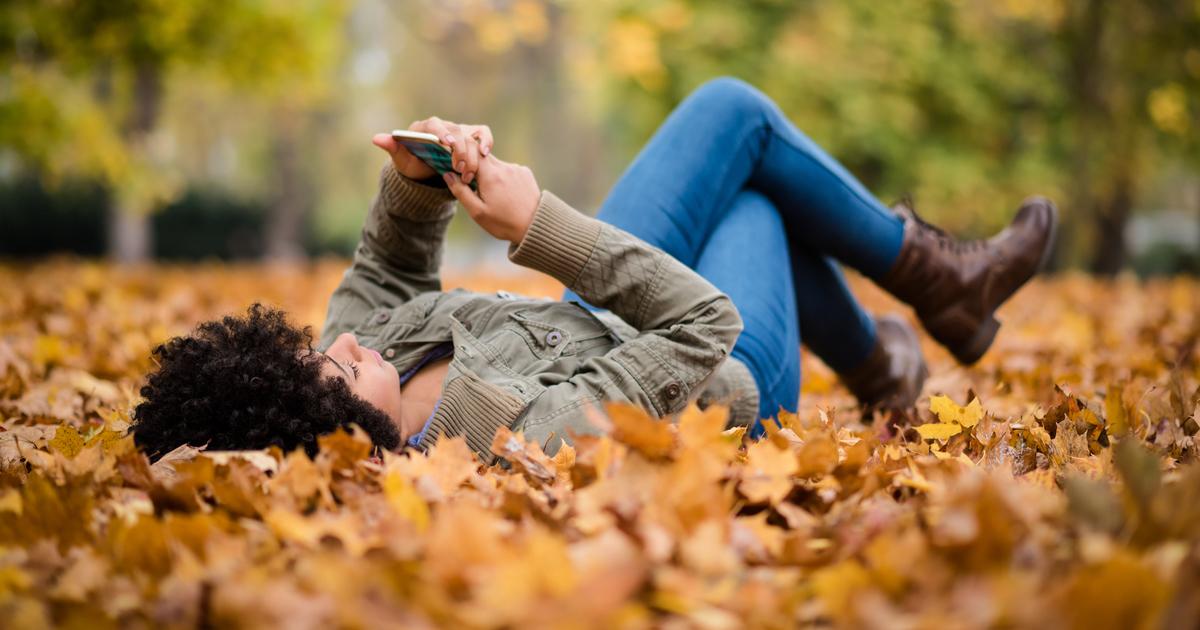 Fall is upon us and you've probably begun to embrace the changing colors of the leaves, daylight saving time, and, of course, Pumpkin Spice Lattes.
If the month has you ready to cozy up in front of a fireplace, go pumpkin picking, or start planning out your Thanksgiving weekend adventures, we hope you're Instagram-prepared. Your followers are going to want to see your outdoor adventures and how well you're rocking out this sweater weather.
And if you have an abundance of images ready to post, but no fall captions for your Instagram, we've got you covered.
From movie quotes to song lyrics, with some PSL jokes in between, read on for 53 fall captions that'll go great on your 'gram.
Article continues below advertisement
Funny Captions
"Fall so hard mother pumpkins wanna spice me."
"Halloween is not a day. It's a lifestyle."
"The only thing getting 'lit' this weekend are my fall scented candles."
"Trick or ... treat yourself"
"If you fall, I'll be there." — The Floor
"Sorry for what I said when I didn't have my Pumpkin Spice Latte."
Cute Captions
"Sweater weather is better together"
"Autumn skies and pumpkin pies"
"At this point, my blood type is pumpkin spice."
Article continues below advertisement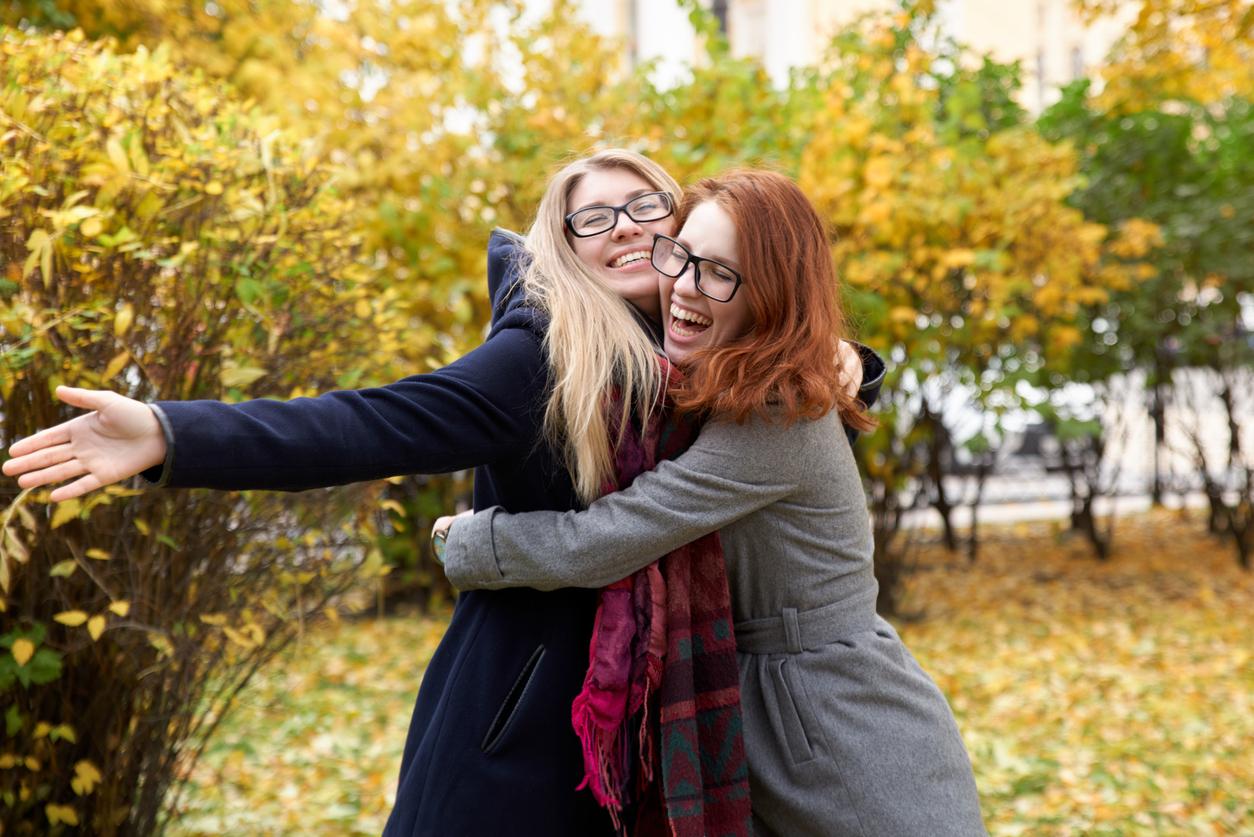 "FALLing in love with this brand new season."
"My favorite color is autumn."
"The trees show us how beautiful it is to let things go."
"There are two seasons in the year: fall, and waiting for fall."
"I'd like to see you s'more."
"Oh fall, it's nice to see you again."
"Let there be pumpkin spice."
"Psithurism: The sound of the leaves rustling as the wind blows through the trees."
Article continues below advertisement
Quote Captions
"My favorite color is October." — Unknown
"Fall has always been my favorite season. The time when everything bursts with its last beauty, as if nature had been saving up all year for the grand finale." — Lauren DeStefano
"Autumn is a second spring when every leaf is a flower." — Albert Camus
"And the sun took a step back, the leaves lulled themselves to sleep, and Autumn was awakened." — Raquel Franco
"Delicious Autumn! My very soul is wedded to it, and if I were a bird I would fly about the earth seeking the successive autumns." — George Eliot
"And all at once, summer collapsed into fall." — Oscar Wilde
"Autumn... the year's last, loveliest smile." — William Cullen Bryant
I'm so glad I live in a world where there are Octobers." — L.M. Montgomery
There is a harmony in autumn and a luster in its sky..." — Percy Bysshe Shelley
"Every leaf speaks bliss to me, falling from the autumn tree." — Emily Bronte
"Be like a tree, and let the dead leaves drop." — Rumi
"Designers want me to dress like Spring, in billowing things. I don't feel like Spring. I feel like a warm red Autumn." — Marilyn Monroe
"Autumn passes and one remembers one's reverence." — Yoko Ono
"Autumn seemed to arrive suddenly that year. The morning of the first September was crisp and golden as an apple." — J.K. Rowling, Harry Potter and the Deathly Hallows
Article continues below advertisement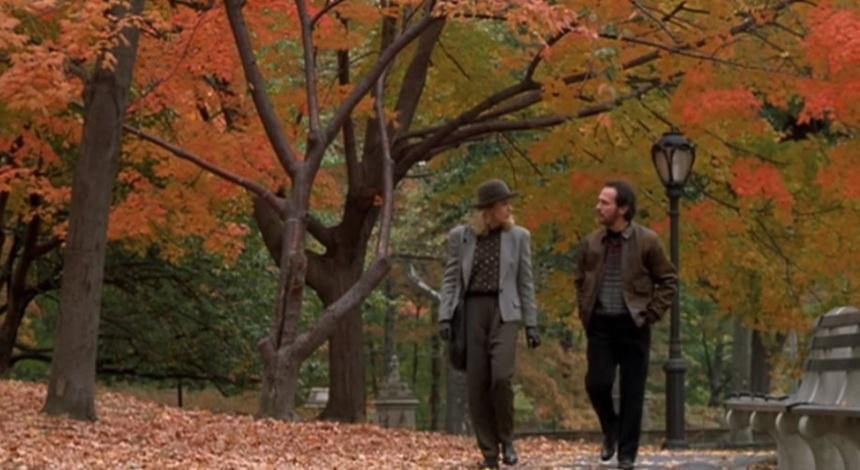 Movie/TV Captions
"Ahh, I'm just a big, toasty cinnamon bun." — The Simpsons
"How do you like them apples?" — Good Will Hunting
"Don't you love New York in the fall? It makes me wanna buy school supplies. I would send you a bouquet of newly sharpened pencils if I knew your name and address." — You've Got Mail
"Life starts all over again when it gets crisp in the fall." — The Great Gatsby
"Aprils have never meant much to me, autumns seem that season of beginning, spring." – Breakfast at Tiffany's
Article continues below advertisement
Song Lyrics
"Summer has come and passed, the innocent can never last. Wake me up when September ends." — Green Day
"In the quivering forest, where the shivering dog rests, our good grandfather built a wooden nest. And the river got frozen, and the hole got snowed in, and the yellow moon glowed bright till the morning light." — Fleet Foxes
"And if you took to me like a gull takes to the wind, I'd have jumped from my tree and I'd have danced like the king of the eyesores, and the rest of our lives would've fared well." — The Shins
"Autumn in New York, why does it seem so inviting? Autumn in New York, it spells the thrill of first-nighting." — Ella Fitzgerald & Louis Armstrong
"Tell her to weave it in a sycamore wood lane, parsley, sage, rosemary and thyme. And gather it all with a basket of flowers, and then she'll be a true love of mine." — Simon and Garfunkel
"The autumn days swung soft around me/ Like cotton on my skin/ But as the embers of the summer lost their breath and disappeared/ My heart went cold and only hollow rhythms resounded from within." — Fiona Apple
"I'm still in love with you, I want to see you dance again. Because I'm still in love with you on this harvest moon." — Neil Young