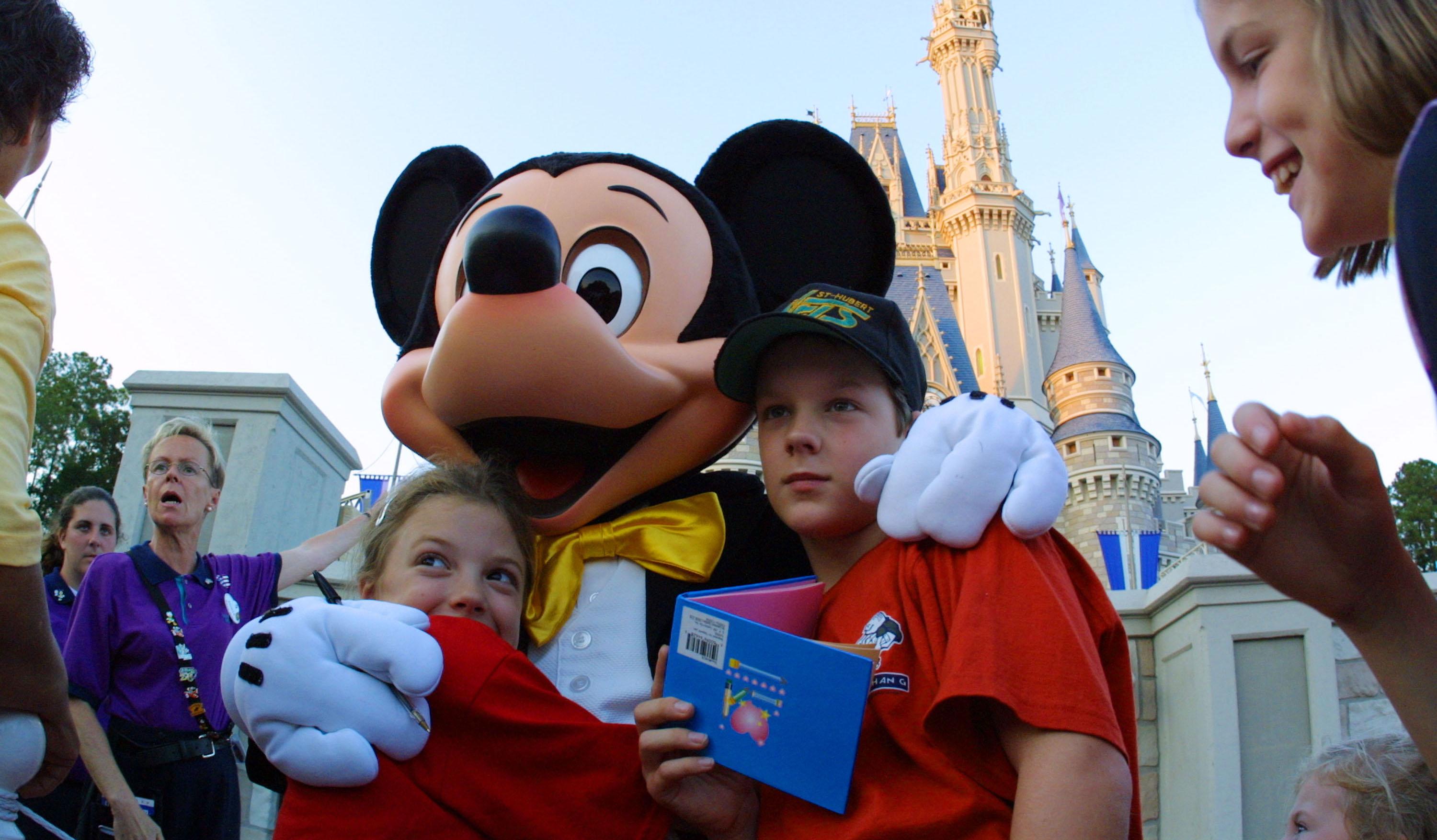 The Surprising Downsides to 9 Dream Jobs
It's everyone's dream to leave their boring 9-to-5 for a coveted fun one, like being a voice actor or getting to work at Disneyland. But like all things in life, even "cool" professions have their drawbacks, from bad pay to straight-up health risks. Although I'm sure the average person would still rather be a professional food taster than an administrative assistant, it does help to see that sometimes the grass isn't always greener. Below, a few harsh truths about the jobs many people would kill to have.
Article continues below advertisement
1. Actor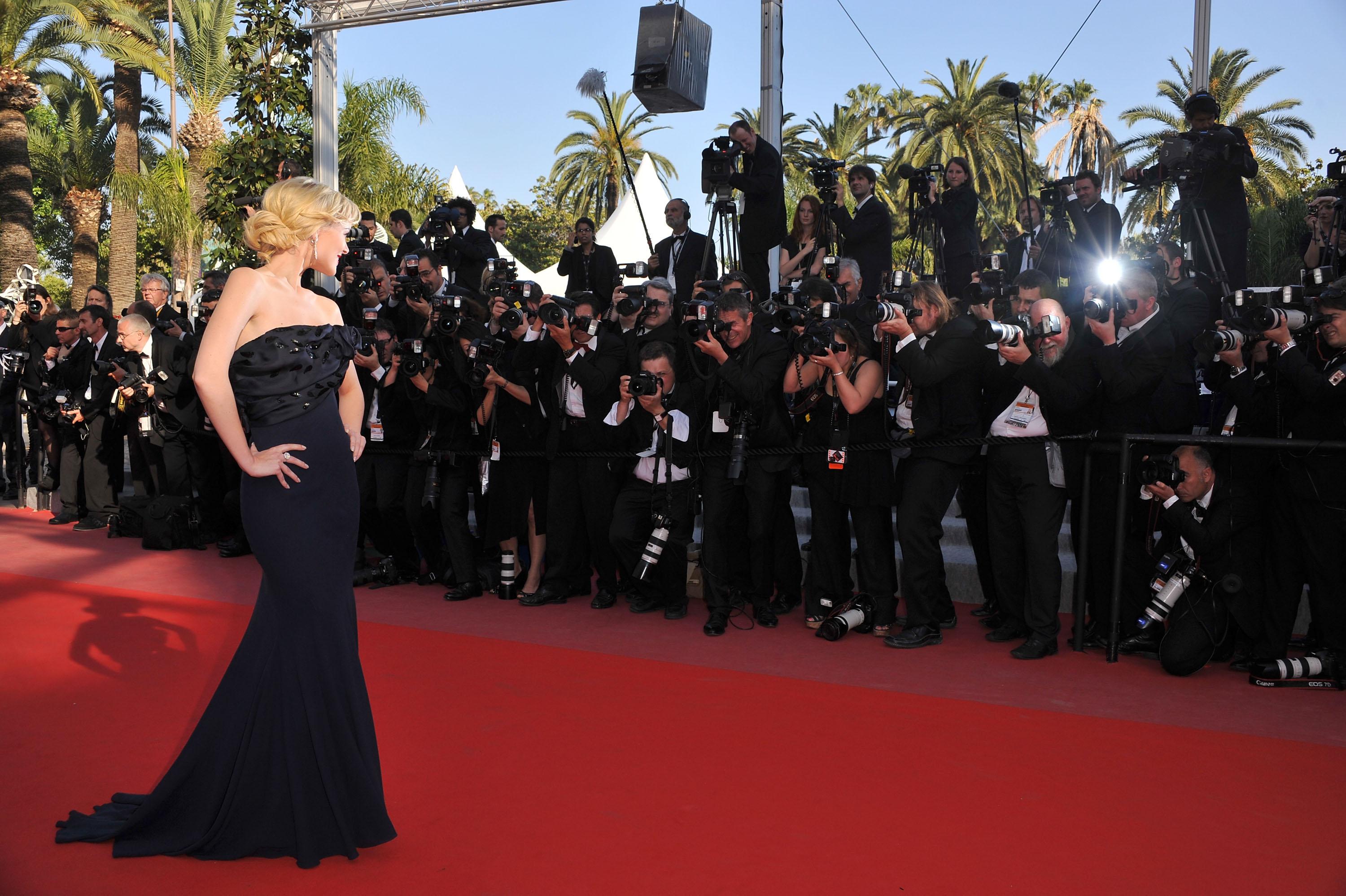 Why people want it
It's no surprise why people want to become actors. You get to hang out on a fun set all day, pretend to be chased by zombies, get dangled in front of green screens, and be watched by millions. And it's not just the A-listers who are having all the fun. Even relatively unknown "character" actors can have successful careers as "that guy who was in that thing." If you were the type of kid who loved starring in school plays, it makes sense why you would rather pretend to talk to investigators on Law & Order than make spreadsheets.
The downside
Everyone knows aspiring actors wait tables and work odd jobs until they "make it" in the industry. However, what they don't tell you is that, even after snagging that coveted role on a major TV show, you'll probably still have to keep waiting tables! The average working actor only makes $50,000 a year, with the vast majority making less than $1,000 from acting jobs alone. And that's barely enough to cover a month of L.A. rent.
Earlier this year, Cosby Show actor Geoffrey Owens was in the news when a fan took a picture of him bagging groceries at Trader Joe's. The viral story ignited the hashtag #ActorsWithDayJobs, which uncovered the unspoken world of actors who "made it" but still need side hustles. "I bartended for 15yrs while pursuing my acting career," Bosch actor DaJuan Johnson tweeted. "Many of those nights I was literally on the TV while taking orders from customers. They would say 'Hey, isn't that you?' I'd say, 'Yup, would you like a glass of wine w/ your steak?'"
Thanks to streaming services, actors are paid a lot less than they used to be. Thirty years ago, an actor could get by on a few gigs a year, but today, if you want to become a full-time movie star, you pretty much have to be Jennifer Lawrence.
2. Video Game Tester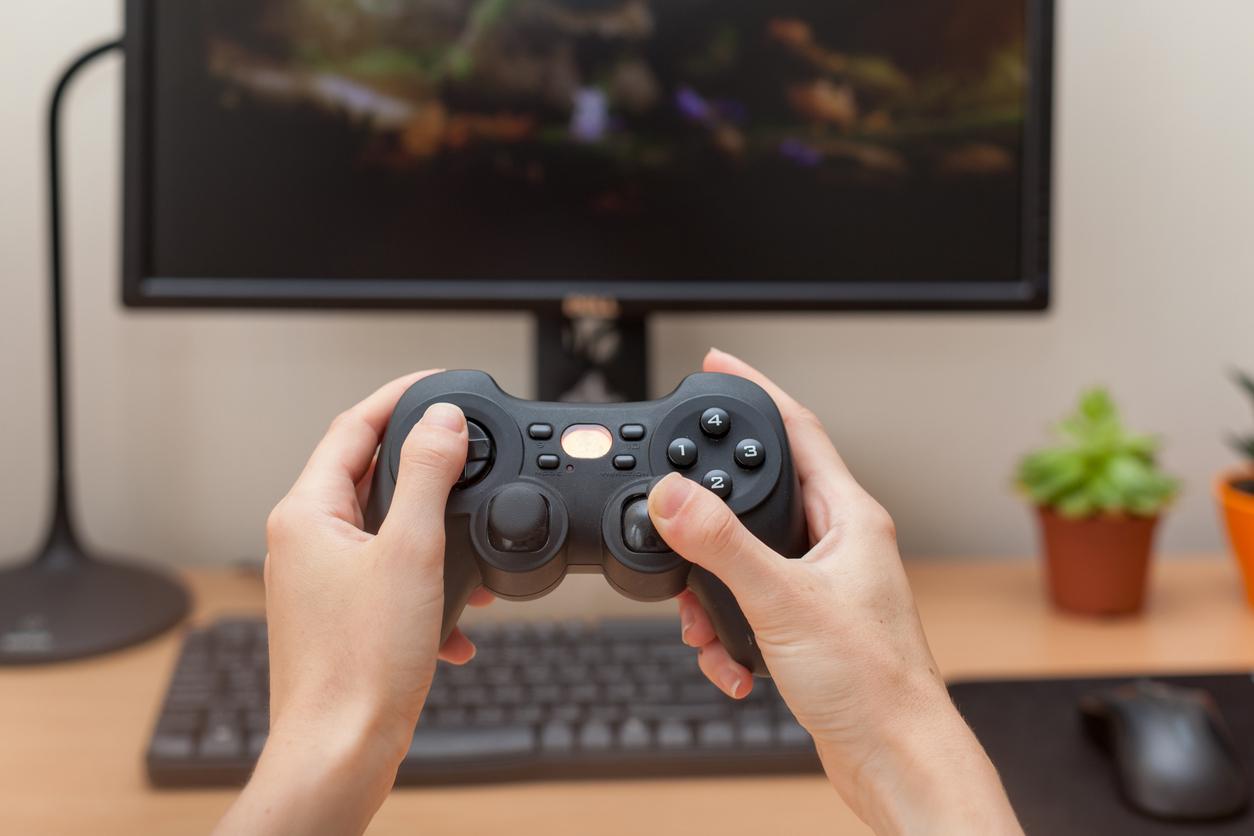 Why people want it
Get paid to do the thing you do for free every day? It's a no-brainer why people want to be paid to play video games for a living. Most major game studios employ Quality Assurance testers to make sure their games aren't full of bugs. The testers literally spend all day sitting at their desk playing beta versions of games. What could be bad about that?
The downside
The reality is that not only will you not be paid very well, but the job is actually quite tedious and not at all as simple as "playing games all day," according to a couple of former game players.
"Imagine your favorite movie," an anonymous tester told IGN. "Now take your favorite 30-second clip from that movie. Now watch that 30-second clip over and over again, 12 hours a day, every day for two months. When you've done that, tell me if what you've been doing is watching movies all day. I'm willing to bet you'll find that it's not quite the same thing...You get an area of the game, that's your area, and you test everything about that one area for months on end."
If that sounds like hell, you're not the only one. These jobs have a pretty high turnover rate. So if you want to follow your dream of playing games, knock yourself out. There's probably a studio somewhere right now who's desperate to replace the last QA tester who quit.
Article continues below advertisement
3. Disneyland Character Actor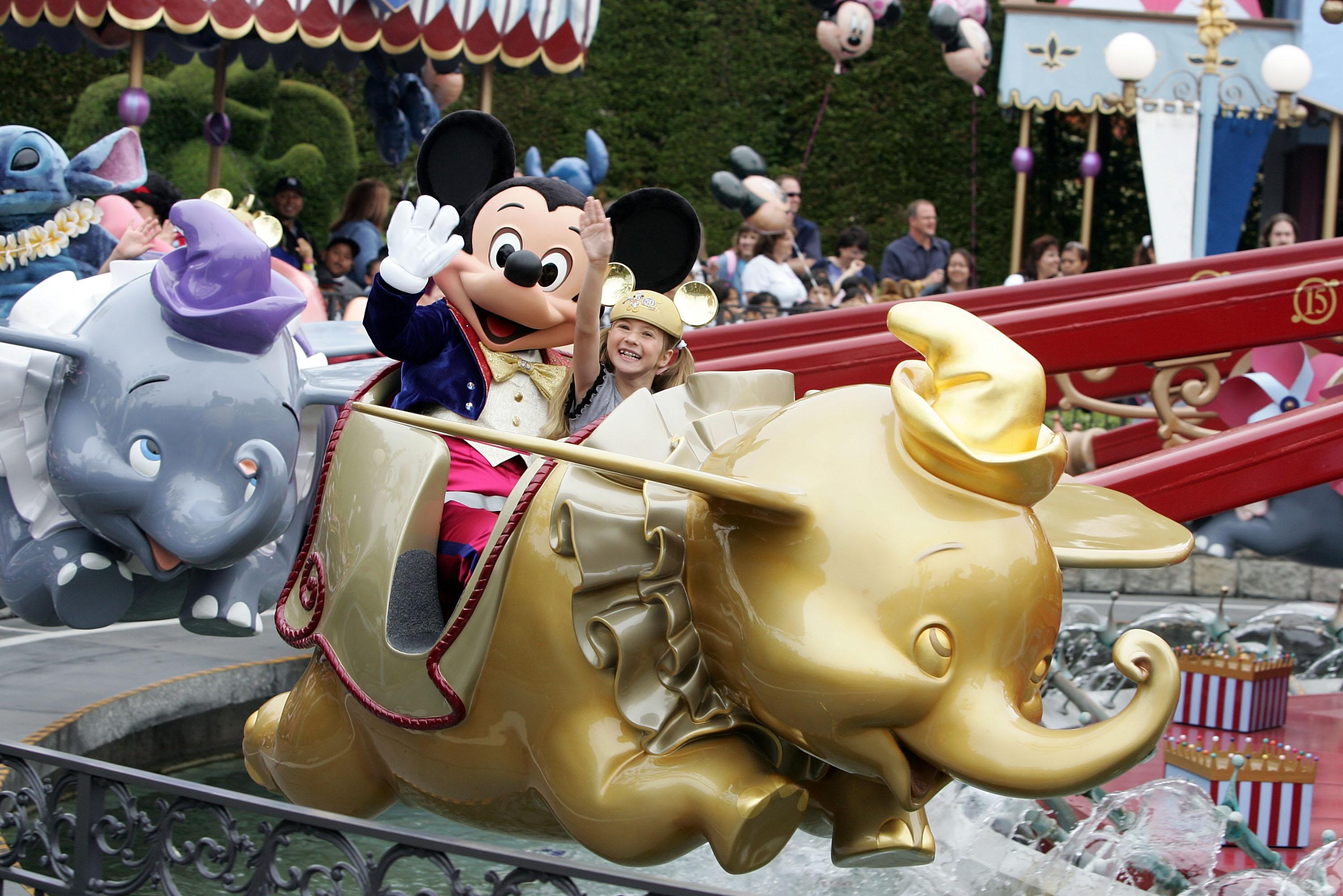 Why people want it
Who wouldn't want to dress up as Cinderella and hang out at the "happiest place on Earth" all day? You're treated like a rock star as everyone takes pictures with you, hugs you, and showers you with adoration. Even if the pay isn't the highest, you have to admit that it looks like a fun experience that beats any office job.
The downside
According to a former Disney employee, the costumes are uncomfortable, hot, and stinky. "There's not an inch of your body that isn't wet when you finish a shift," the anonymous worker revealed. "There are ice bandannas you can tie around your neck, vests of ice for parades — but those all melt immediately, and then you're lugging hot heavy water around." And the Disney princesses don't have an easier time either. "The wig for Megara, for example, was so extreme that girls ended up having to seek medical attention because of the strain on their necks," they wrote.
In addition to uncomfortable costumes, you'll also be expected to work as many as 80 hours a week making an average of $15 an hour. Even as a summer job, you have to admit that it's a lot to handle — but it might all be worth it for the employee-only parties.
Article continues below advertisement
4. Olympic Athlete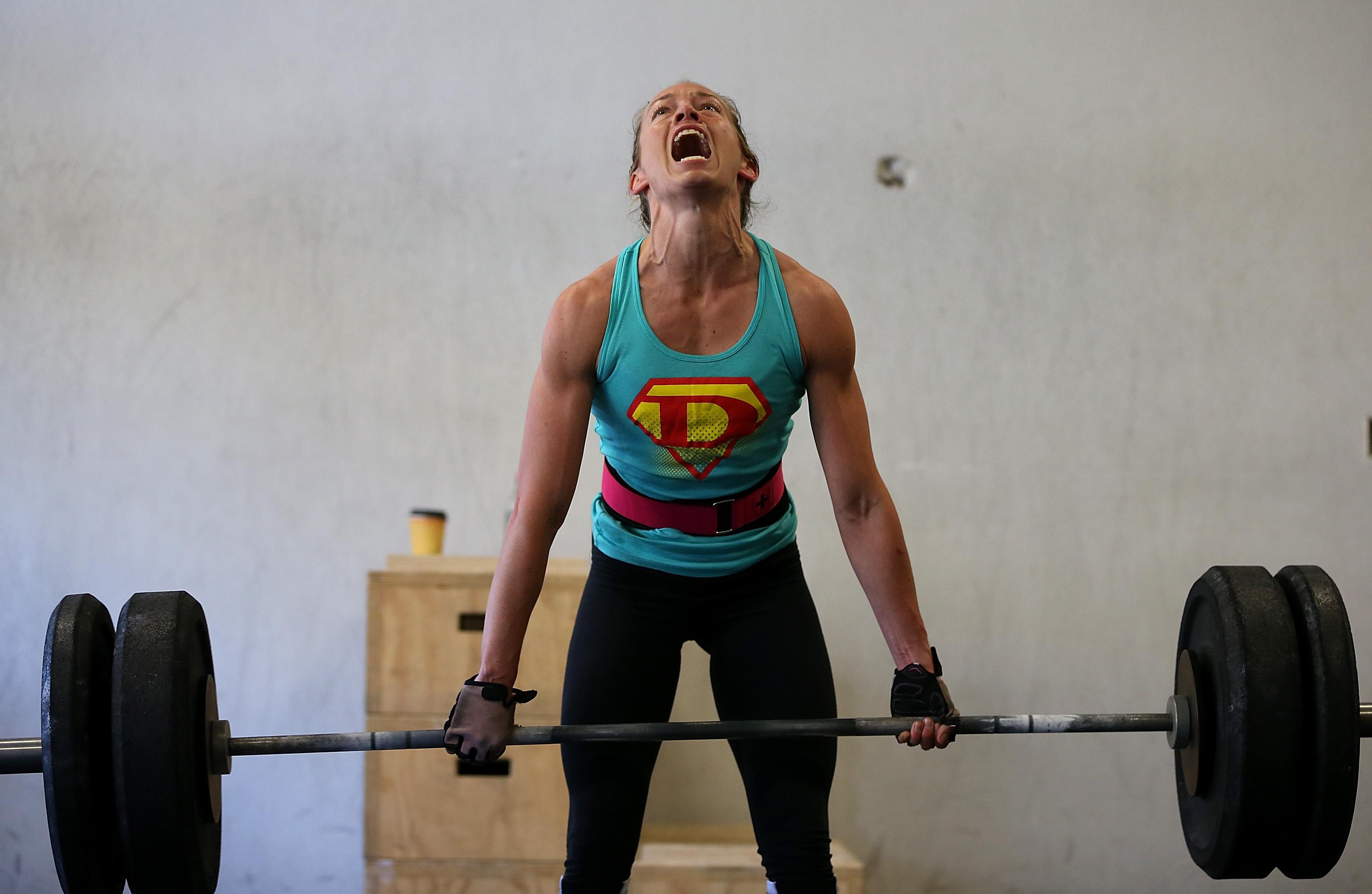 Why people want it
It's every athlete's dream to attend the Olympics, win gold, and then live out the rest of their lives as a local celebrity. After all, major Olympians can go on to become millionaires as they live off those sweet, sweet sponsorship deals. Just ask Tara Lipinski, who's been retired since she was 18.
The downside
Although a handful of gold medalists go on to have lucrative careers that include contracts with Nike, the majority of Olympic athletes go broke. Just training for the Olympics costs thousands of dollars. If you're not rich, you pretty much have to beg for cash via fundraising sites like GoFundMe. If you actually make it to the Olympics and don't place, all that awaits you when you return is massive debt.
Even medalists can sometime end up broke. In 2008, UFC fighter Ronda Rousey won a bronze medal in judo, but a few months later she was living out of her car, unable to afford rent. Rough.
Article continues below advertisement
5. Model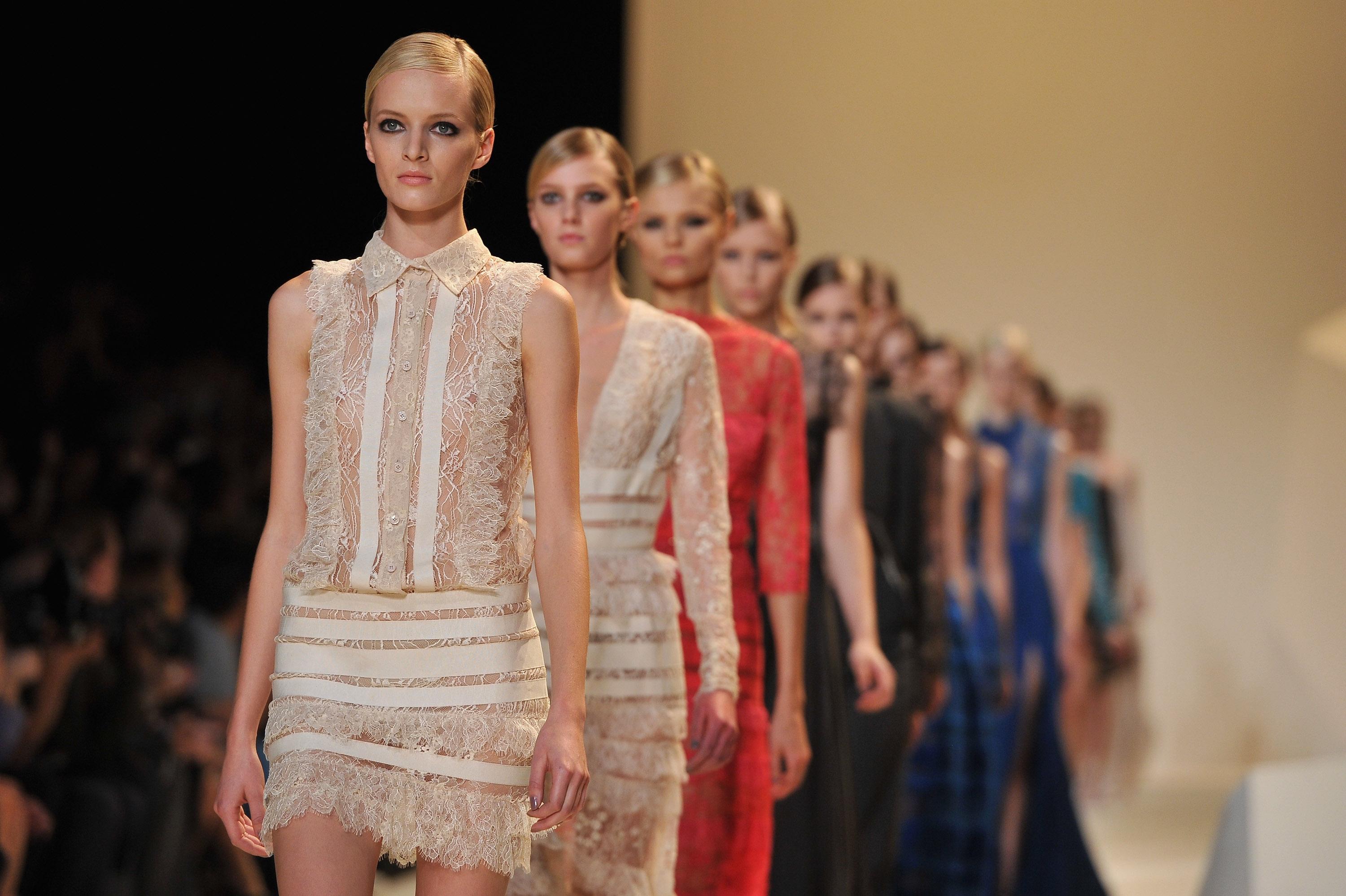 Why people want it
If you're blessed in the looks department, why not make cash showing off your best assets? Many love the idea of wearing nice clothes, being flown to Paris and Milan, and getting to hang out with Gigi Hadid. Plus, how hard is it to walk down a runway anyway?
The downside
Besides the usual road blocks, like body image issues and substance abuse, being a model is kind of "boring," at least according to Melissa Stetten, who wrote a column for Vice about her experience working in the fashion world.
"Unfortunately about a year into modeling I got bored, and pretty soon that boredom mutated into misery," she wrote. "I was tired of stressing out over every blemish on my face. I was sick of not eating what I wanted, and it was excruciating every time I had to strip off in a closet full of one-hundred-pound teenagers because I was so insecure about my body. I was unfulfilled and under-stimulated."
Models also have to deal with long, boring casting calls, crazy schedules, photo shoots done outside in the middle of winter, and very little pay. If you're still not convinced, read Melissa's description of Fashion Week. It's absolutely hellish.
Article continues below advertisement
6. Professional Food Taster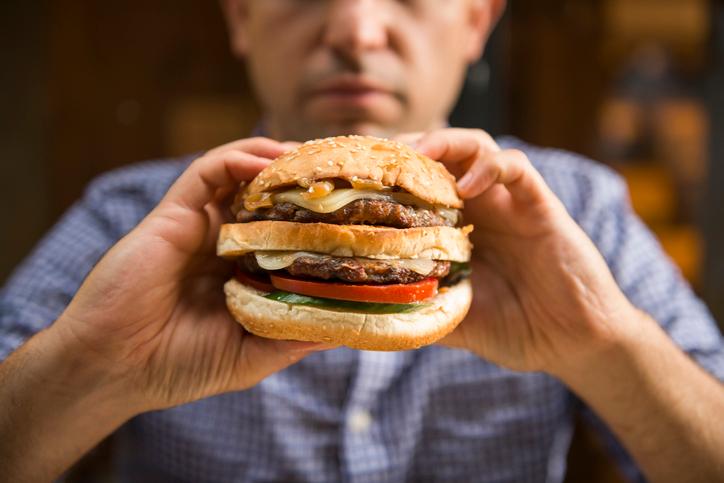 Why people want it
Many companies hire professional tasters to test the flavor and texture of their food before they ship it to consumers. Spending eight hours stuffing your face for a paycheck? Doesn't get any better than that.

The downside
Obviously there's more to the job than sitting around gorging yourself on french fries. To be good at the job, you have to have a Jedi-like palate when it comes to picking up subtle flavors. And tasters don't actually eat the food, either. Like wine sommeliers, they swish the food in their mouth and then spit it out. Plus, munching on fried foods for hours every day can become "pretty torturous," according to one former food taster who had to eat curly fries every day. "I'd come home with huge blisters in my mouth from the salt," he told The Billfold. "I don't order french fries at restaurants unless they're hand cut now. I can spot a french fry from the company [I worked for] from a mile away."
If that doesn't sound awful enough, his description of cheap cheese products are nightmare-inducing. "To cut corners with cheese products, companies sometimes use the acids from cheese production instead of the more expensive cheese products, and these acids are basically bile from different animals [...]. So sometimes we'd be spitting out these inexpensive cheese products all day, and your mouth would just be full of this vomit bile taste."
Oh, and all this is for $15 an hour with no benefits. I'll pass.
Article continues below advertisement
7. Working in the film industry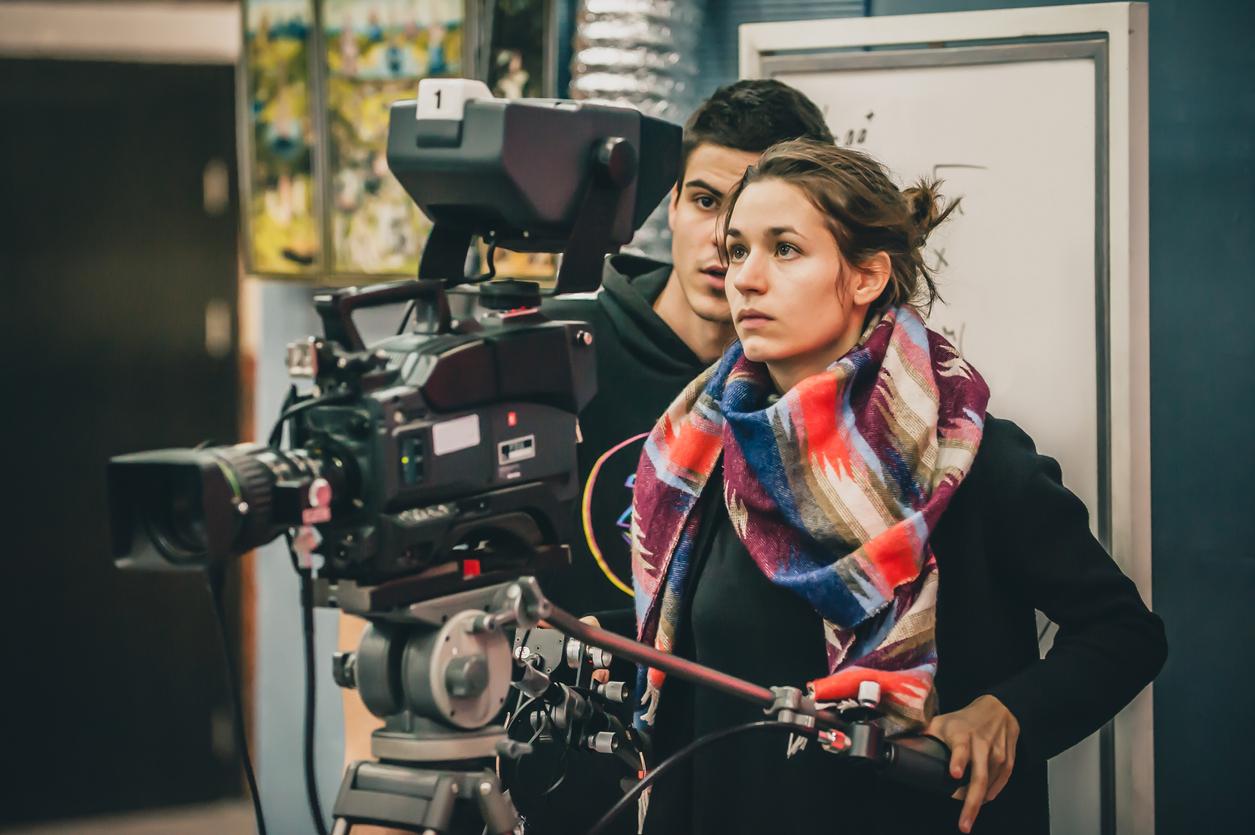 Why people want it
Working behind the camera, from directing movies to writing scripts, is a dream many people share. After all, who doesn't love movies? Why not be a part of the magic?

The downside
Besides obvious disadvantages, like the low pay for those starting out and the cutthroat nature of showbiz, working in the film industry is so hard, it'll stretch even resilient people beyond their limits. In a blog post, filmmaker Amy Clarke described why she left the film industry, citing the ridiculously low pay (sometimes $3 an hour) and poor treatment from producers as the main reasons why she quit. Plus, on top of all that, it was boring:
"Yes working on film sets for 12hrs a day is boring. My first experiences of film sets was as a runner (where people really do treat you like the dirt off their shoes). Moving up the line to Script Supervisor did help, you are treated better when you have a set job to do. Continuity however is a tedious and lonely job. I might save the day a million times but lose all respect from everyone for making one mistake. Often directors do not know what a script supervisor does, which brings me to my anxiety attack on my final set when a director told me to join the art department because he had no idea what my job was and wasn't willing to learn. I wasn't going to stay on that set after being tossed aside like that — so after an argument I left and I've never been back on a film set since."
Other aspiring filmmakers have also called it an "upsetting industry," but many more are still choosing to persevere despite the drawbacks. I applaud them.
Article continues below advertisement
8. Netflix Watcher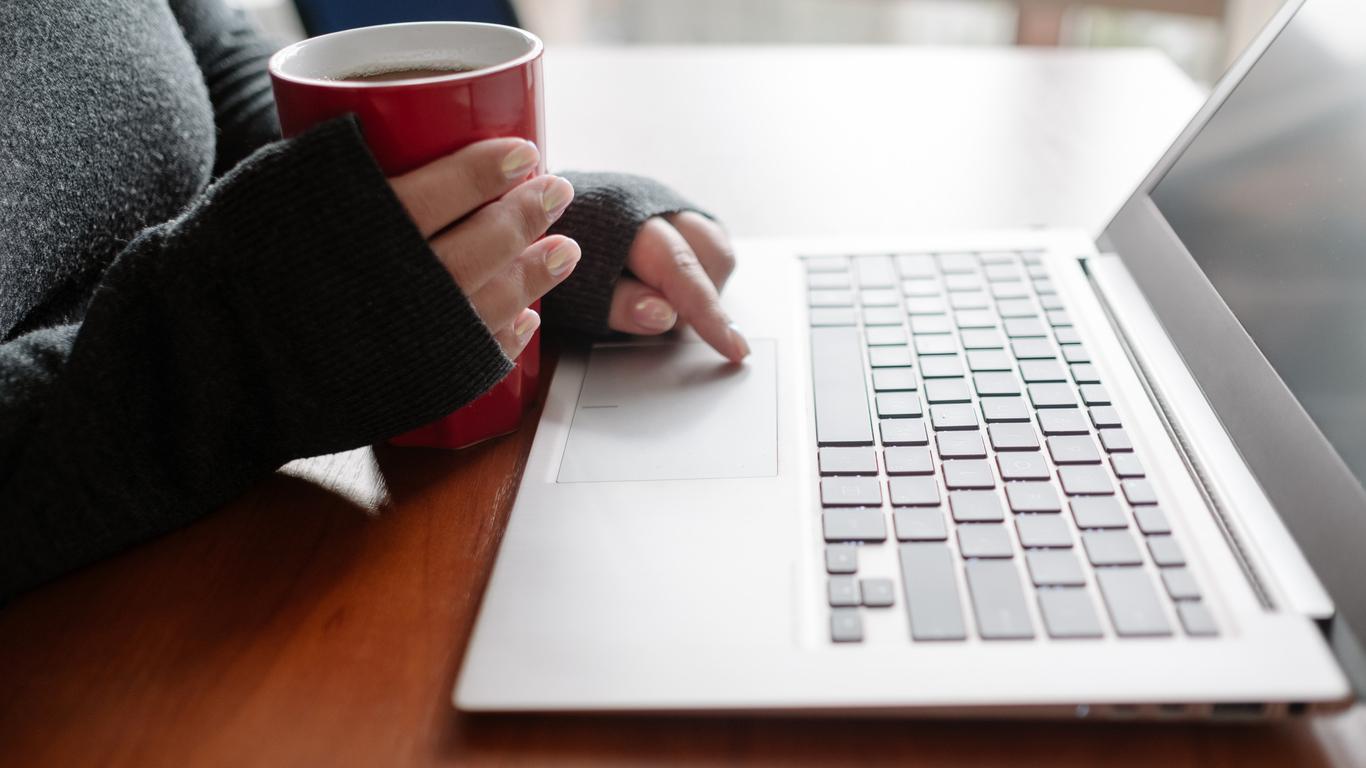 Why people want it
Netflix often hires "taggers" to watch their vast film and TV library and tag the media with the appropriate genres. If you're wondering how to get the job, get to the back of the line because literally everyone wants this job!

The downside
Although you get to binge-watch shows all day, you don't get to choose what you watch. Although you might get to watch Orange Is the New Black, you might also be forced to watch Boss Baby. "One-hour stand-up specials go by pretty quickly, but I've also been assigned a 60-hour Colombian crime drama about Pablo Escobar's hitman," Netflix watcher Sherrie Gulmahamad said about the job's downsides. "No, I did not have to watch all of it–but I tried!"
Netflix taggers are also the ones that add those "skip credits" buttons and do other menial tasks — and yes, it gets a little monotonous. "My eyes need a rest, too," Sherrie said about her binge fatigue. "I find getting away from any and all screens for an entire weekend is a good reset button."
Article continues below advertisement
9. Travel Blogger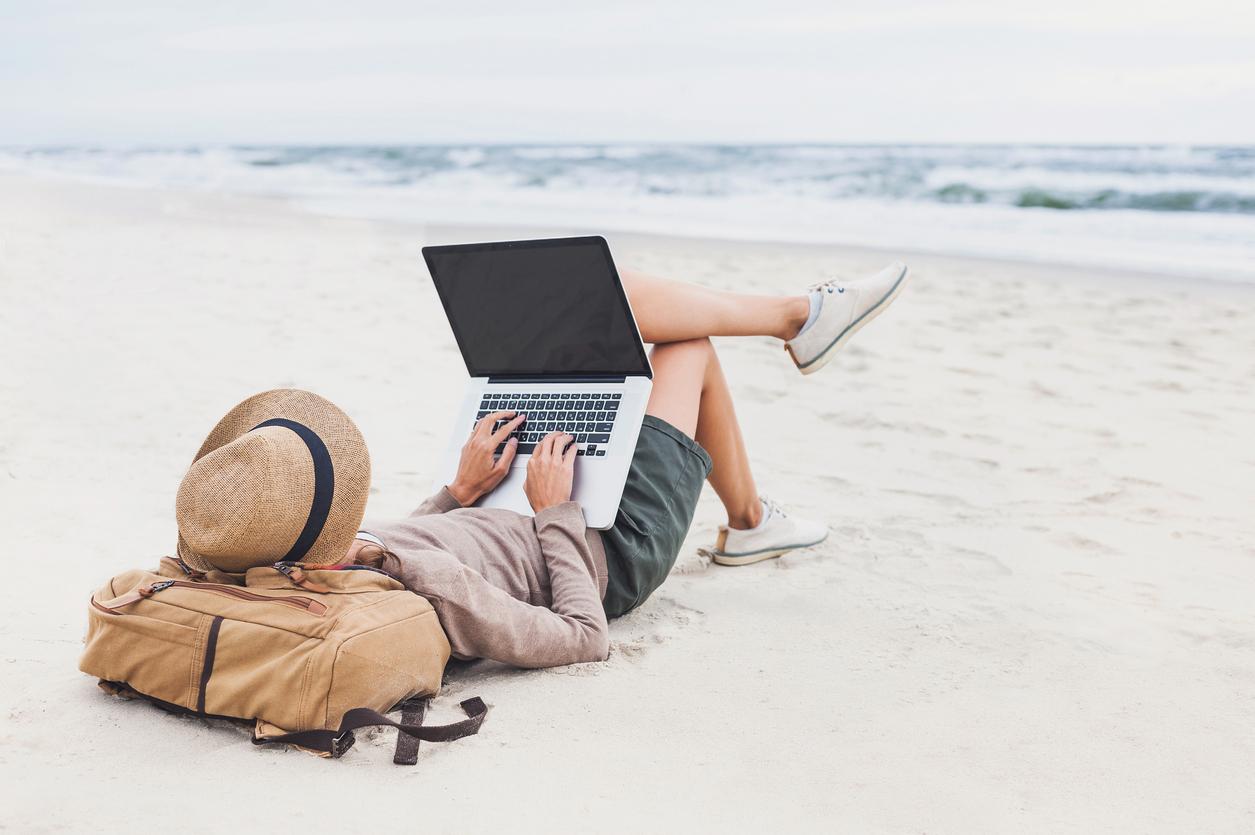 Why people want it
Ahh, there's nothing like quitting your job, traveling the world, and then profiting from your many adventures. Hey, it worked for that lady who wrote Eat, Pray, Love.

The downside
All those Instagram-worthy pictures of bloggers typing away from a hammock in Bali are an illusion. The reality is that it takes six months to a year before most bloggers see a profit from their writing. They also can't enjoy their vacations like a tourist anymore. They pretty much have to work around the clock since traveling is their "job."
"When you're a professional travel blogger, you don't get time off, which means you can never go completely off the grid," travel blogger Kate McCulley wrote. "In San Antonio, Texas, my mom and sister went out for margaritas on the Riverwalk every night while I stayed in and worked. In Hoi An, Vietnam, my friends had a blast at the My Son ruins, which I skipped because I needed to work. In Sayulita, Mexico, the girls in my group went to a cooking demonstration that I really wanted to experience — but I couldn't, because I had work to do."
At the end of the day, even "dream" jobs are still jobs.