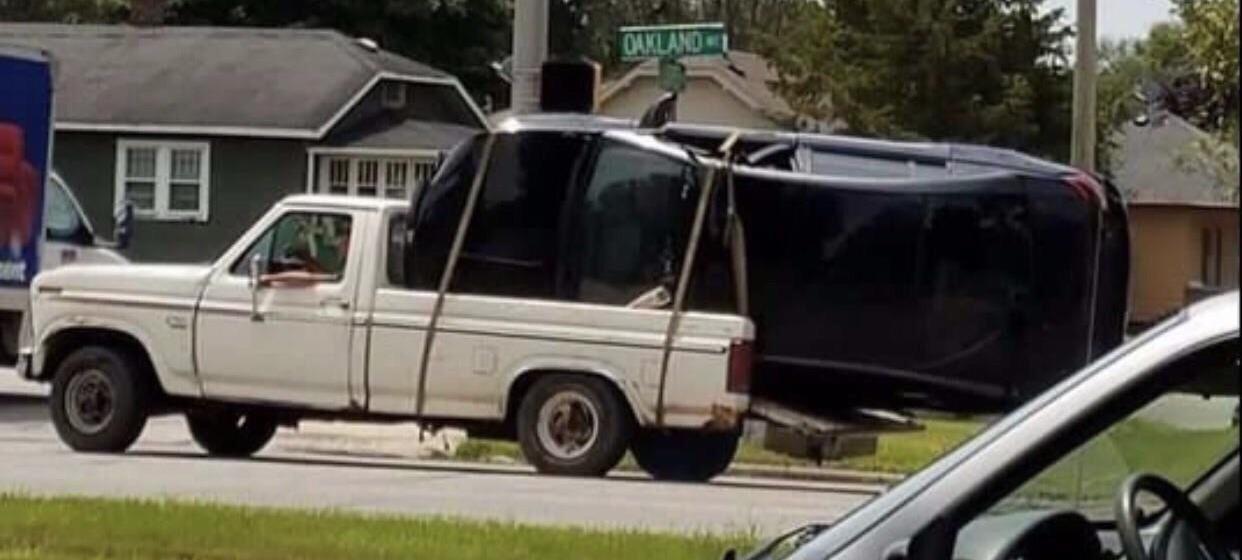 26 Safety Violations That Are Equal Parts Dangerous And Hilarious
By Zachary Brenner
I used to work for a construction company and the number one rule on the job site was always, "safety first." That is unless you just needed to do something real quick. Or unless you forget. Or if you thought to yourself, "C'mon. What are the chances something will happen?"
In those cases rule of "safety first" was waved and replaced with, "Meh. I'm sure it'll be fine." Sometimes this new rule worked out, but most of the time it did not.
So, no. I am not surprised any of these things happened. But please don't repeat them at home.
2. Next time try standing on the ground.
5. I want to get a good look.
6. Are you sure you don't have any metal on you?
8. It's a shame that ladders were never invented.
9. We'll just call it breakage.
10. What's the worst that could happen?
11. Did you not think of moving that ladder?
13. I just realized why this was a bad idea.
14. Just be sure to close the door behind you.
15. This way I won't lose the rope.
16. Just promise me you won't turn this on.
17. What exactly is your plan here?
19. I'd just like to know how they got the car in there.
20. It was a good attempt.
21. What's the big deal? It worked, didn't it?
22. Anyone mind if I remove this very important plank?
23. Watch where you're going!