A Classic Konami Code Works in 'Fortnite' — Here's What It Does
'Fortnite' fans have discovered that the old school Konami code from 'Contra' for the NES works in the game. Here's what you get when you use it.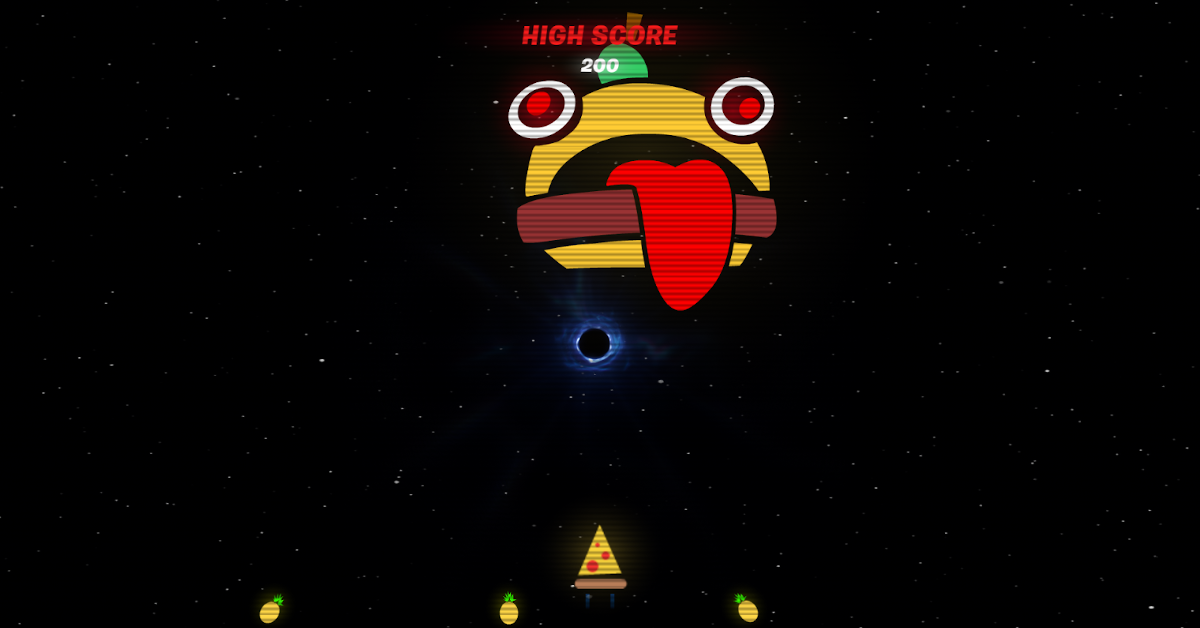 So it probably comes as no surprise that there was another easter egg packed into the game's "black hole" event — and it's in the form of an old-school Konami code.
Article continues below advertisement
If you're into retro gaming or just grew up with older titles like Contra, then there's a good chance you're familiar with "the code." C'mon, you don't have to front like you've never used it before. There's no shame in admitting it, either. Contra was nearly impossible to beat. You basically had to memorize the game to the point that anyone watching you play it till the end beheld a murderous, beautifully rehearsed ballet of death.
What's the deal with the Fortnite Konami code? 
In case you don't know what the code is, it's performed by pressing, up, up, down, down, left, right, left, right, B, A, and start on your NES controller. Perform that and you've got yourself 30 lives, which helps in beating the game, but not as much as you would think.
Article continues below advertisement
Because the Konami code is such an important piece of gaming history, it's no surprise that tons of video game publishers, EPIC included, decided to litter their titles with easter eggs that can be reached after inputting this code, and Fortnite is now one of those titles.
Article continues below advertisement
But the code came about because of a massive in-game event, and we can't really talk about the Konami code in the game without discussing the following:
Fortnite's black hole.
It all started with a massive blackout that was caused by a meteor, which just lingered in the middle of the Fortnite island since Season 10, decimating the entire game's map.
Article continues below advertisement
Once everything was destroyed, players were just left looking at an enormous black hole, without much else going on in the game. You have to appreciate the moxy of EPIC to pull such a huge move: they're basically making one of the world's most played online games totally unplayable for who knows how long before Season 11 debuts.
What's even cooler is that if you didn't log in in time for the event, you missed it. Those who managed to see it, watched everything in the game sucked into the black hole, their own characters included. Check out the madness below.
How long will Fortnite be down?
No one really knows for sure, but rumor has it that the game will be back up at 6 a.m on Tuesday, EST, which means that the title would have been unplayable for about two days straight. To put that into perspective, when the Fortnite iOS app debuted for iPhones and iPads last year, it was pulling in anywhere from $1.5 million to $2 million a day. So it's safe to say EPIC lost a little bit of money for this stunt, given those past figures.
Article continues below advertisement
But what does the Konami code have to do with the game? Well, let's just say you're a Fortnite gamer who is constantly logging in and out of the title for a chance to get in some Battle Royale action before you go to school, work, take a nap, or do anything that's nowhere near as fun as playing video games?
Well, while you're waiting for something, anything, to happen on your screen, try inputting the Konami code and watch what happens.
Article continues below advertisement
Obviously the code's been modified a bit to adapt to a keyboard layout, but in theory it's the same exact code that pays homage to the ultimate 8-bit run-and-gun-jacked-dudes-versus-aliens adventure.
It also works on a PS4, in case you're playing Fortnite on that console, and every other platform the game is on too, it might just take some tinkering with the controls to get right, but once you do, you're presented with a fun version of Space Invaders.
Article continues below advertisement
What's even better than a Konami code nod, or the ability to play a silly-skinned version of an absolutely classic game in Fortnite, are some of the memes that are coming out of the blackout, and some of the reactions from fans who actually think that the game is over. (Wait to see the guy punch his laptop screen in anger, has to be fake, no one is that dumb/ridiculous. Oh wait, I've done the same thing to navigation units. Never mind.)
Article continues below advertisement
If you know someone who honestly thinks that the game is "over," then kindly remind them that Fortnite has well over 240 million players around the globe and makes EPIC a ton of cash — it's not like they're going to just throw that away.