'Fortnite' Public Service Announcement Locations: Where to Find Them
'Fortnite' has a ton of Season 9 challenges that are being promoted via in-game "Public Service Announcements." Here's where their locations are.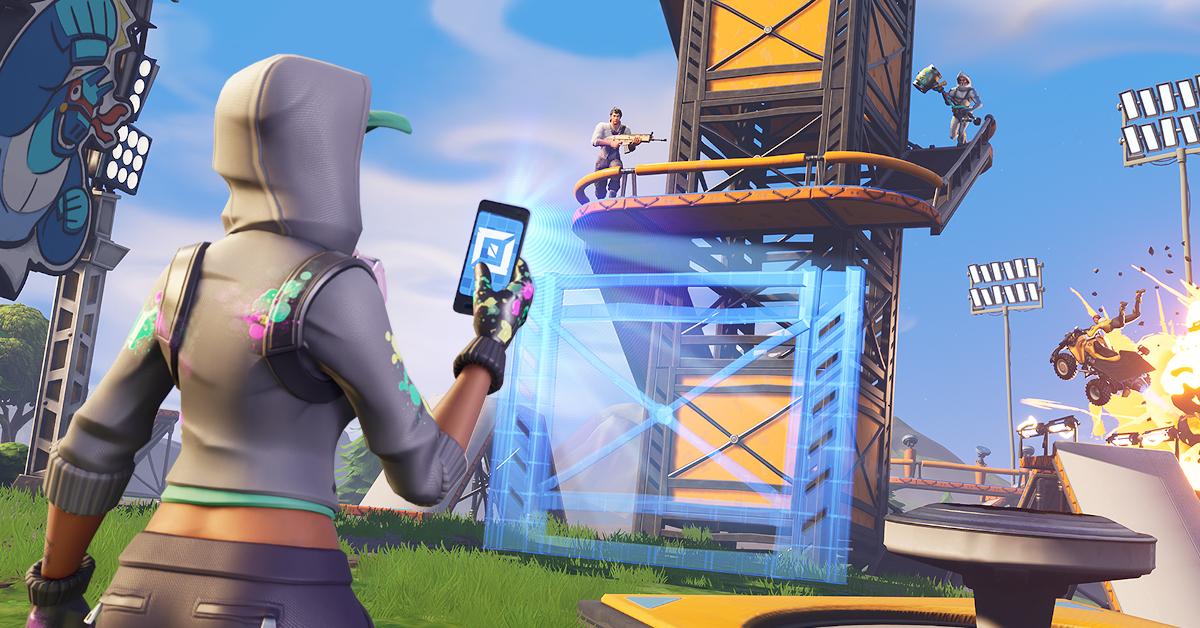 Fortnite has added a slew of public service announcements to the game that portend the coming of two, huge, in-game NPCs: a giant robot and a monster.
Fans of the game first noticed a roaming eye encased in a huge chunk of ice at Polar Peak. The timing of the occurrence led many to believe that the monster inside the glacier was Godzilla, as King of the Monsters was being released only a few days away.
Article continues below advertisement
This theory made sense, considering that Fortnite has been known to give head nods to and promote movies in its unique way, a la John Wick and Avengers.
The "propaganda" posters read like something out of Starship Troopers or Pacific Rim, and what we can infer from them is that there's an enormous battle between these two larger-than-life characters that will take place very, very soon.
Where are the Fortnite Public Service announcement locations?
This challenge is an interesting one, because it isn't there just to boost your stats, but it also ties into the game's "story" or overall mythos. It appears that the narrative that's being set up is that the Leviathan that's been swimming around the Island with Polar Peak on its back is getting a human-made mega robot built at Pressure plant.
Article continues below advertisement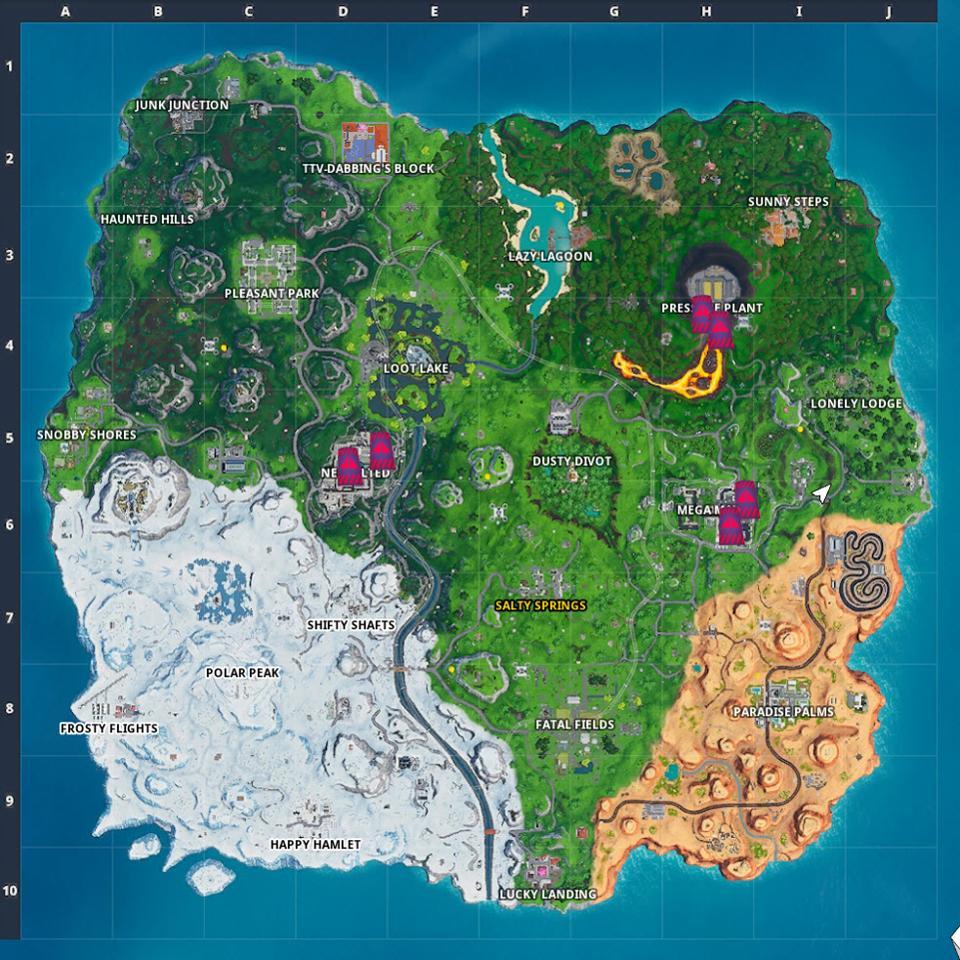 There are technically five PSAs located on the map — you can see them in the graphic above across three different zones: Neo Tilted, Pressure Plant, and Mega Mall.
Neo Tilted Public Service Announcement location:
Tilted has already had its own "in-game advertisements" and posters scattered across the map, but once you start exploring the North West and middle of the town, it's easy to spot these huge, challenge-specific banners.
Article continues below advertisement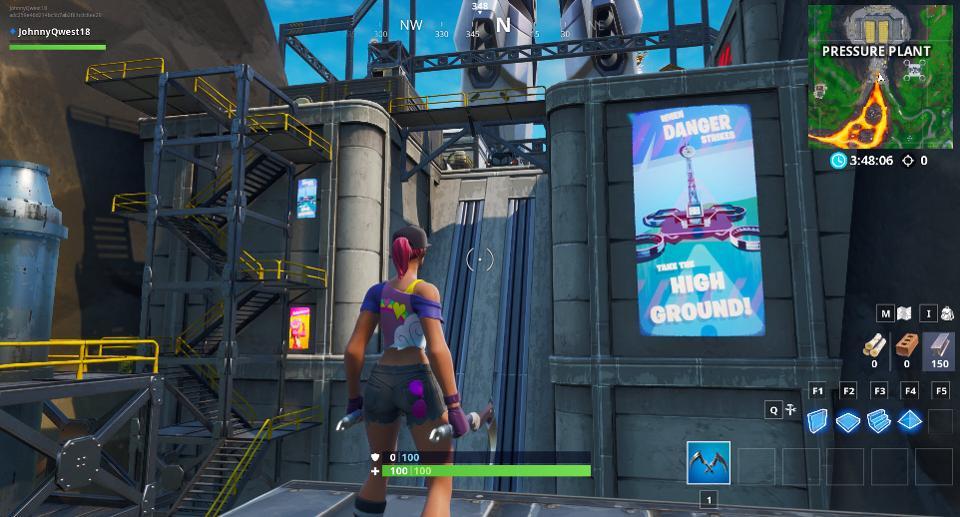 Pressure Plant signs:
If you check out the southern region of the spot where robots are built, you'll begin to spot some of the propaganda posters. Keep an eye out in the stairway that leads up to this spot too. You should be able to easily see a bunch of posters, but if you're having some difficulty, there's a handy-dandy walk through on YouTube that shows you where they're all at.
Article continues below advertisement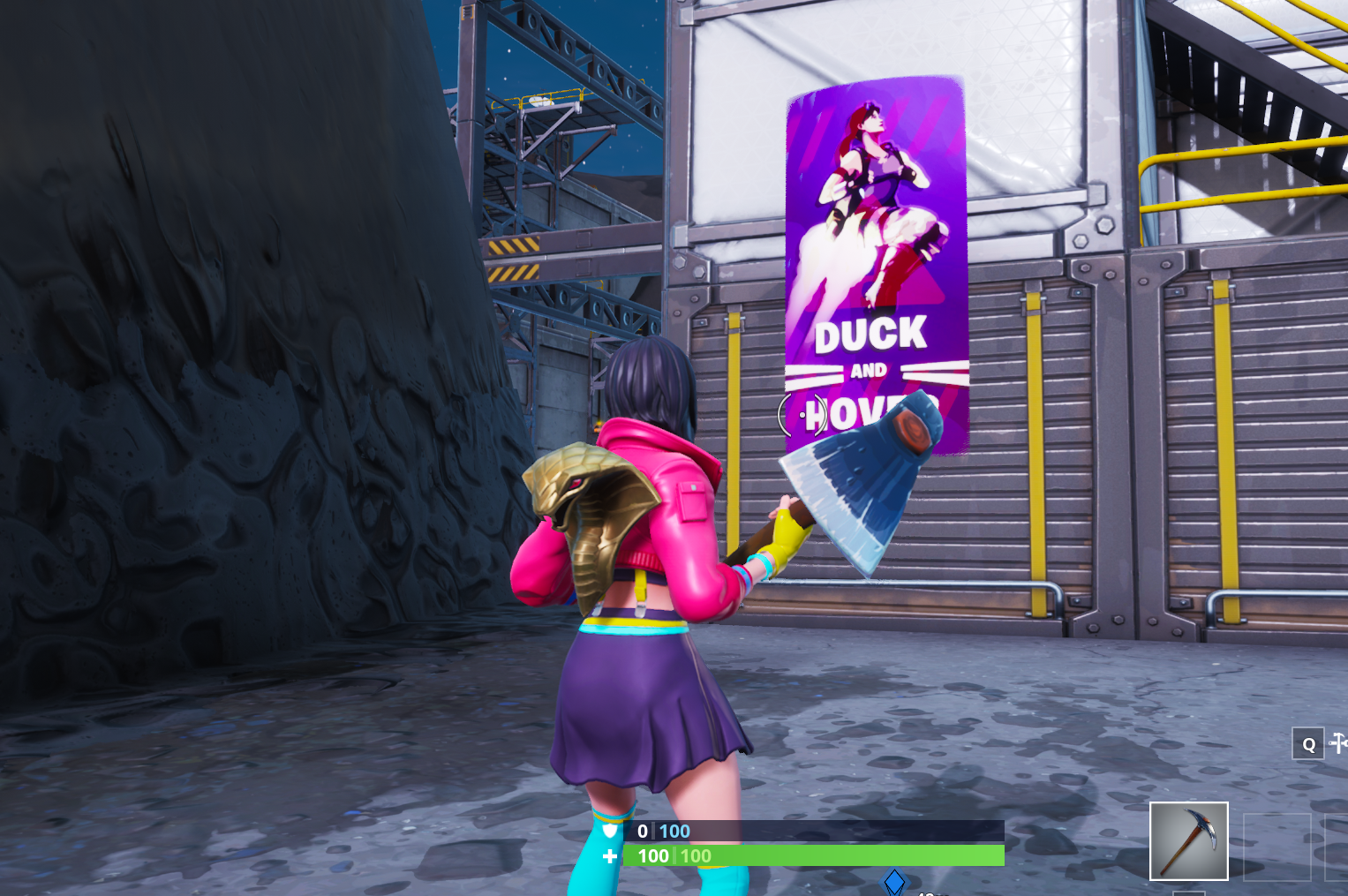 Mega Mall Public Service announcement posters:
These are some of the easiest ones to find as each one is restricted to just the "mall" section of this location. This means if you explore the east side of this location enough, you should be able to nab three of these bad boys without too much effort, although there are way more.
Article continues below advertisement
The best part is that finding these posters doesn't require any additional building up, you can pretty much just head right in and start nabbing them all to complete the challenge.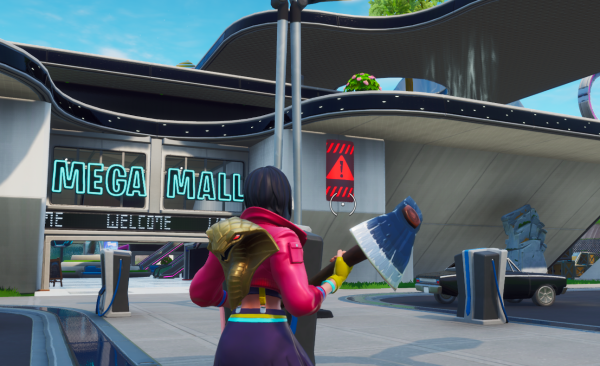 Article continues below advertisement
It seems like a lot of work is being put in by Epic to get players very excited about the giant robot that's currently being built in order to combat this monster. Not only that, but the series of challenges surrounding the promotional build-up of this live event is something that fans of the game are applauding.
Article continues below advertisement
So this giant monster battle could be a huge win for Epic, and from the looks of some longtime players of the game, it appears more people are going to be excited for this awesome live event and all of the digital swag and challenges that come along with it.