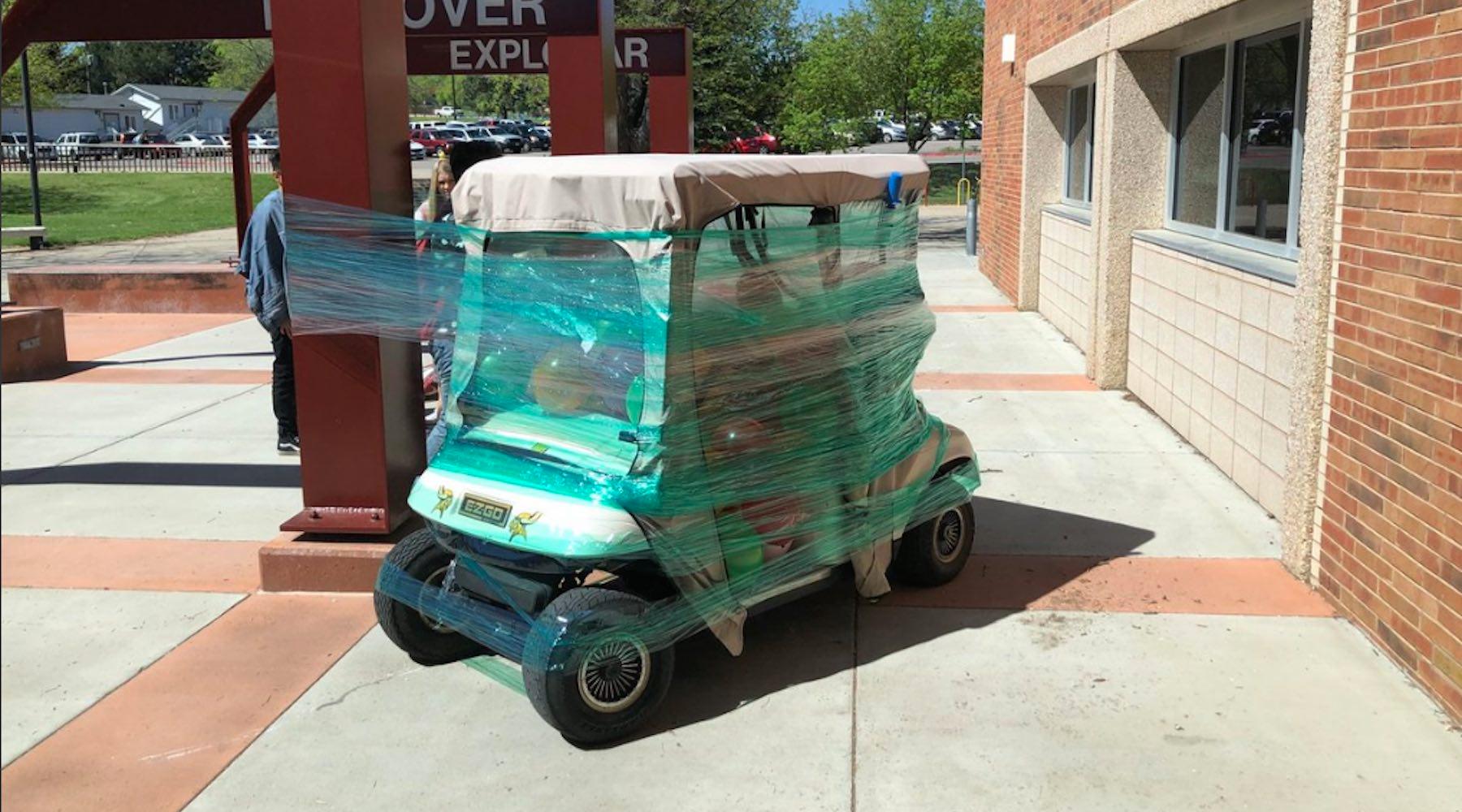 These Senior Pranks Are Actually Incredibly Wholesome
By Aimee Lutkin
Sometimes the internet is a dark and scary place — especially when it comes to students and the pranks the think are funny. Like these students who pulled cruel pranks on their teachers, even making some of them cry and probably rethink ever deciding to become a teacher in the first place. Other times the internet is a wholesome place, and we have to enjoy it while we can. Because when the local police department can laugh about the stunt you pulled, you know you didn't cross the line and ruin everyone's day at your attempt to leave a lasting legacy at your high school.
So, gather round and take in the goofy harmlessness of senior pranks, which are currently filling everyone's timelines.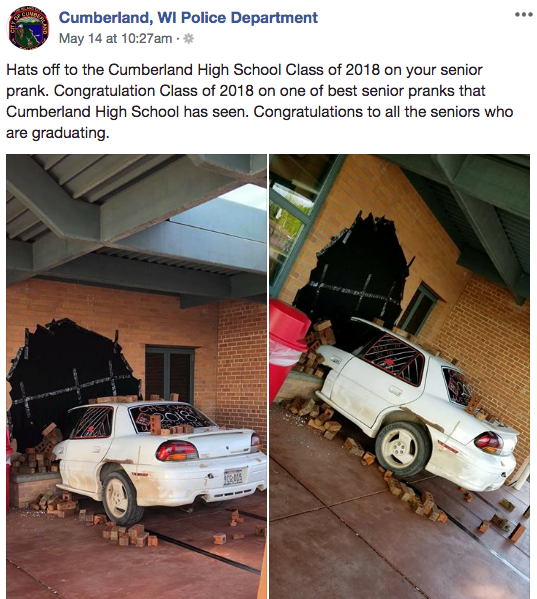 This is incredibly well-done, the creme-de-la-creme of pranks.
But there are so many more that are so much goofier and sweet, like just saran-wrapping a golf cart:
Or throwing some balloons around:
Making a room prettier with pastels:
Even the principals aren't too mad:
But if water is too controversial, go back to balloons:
Sometimes the seniors kept things fresh with foil:
But it always comes back to balloons:
I do gotta say, as cute as these pranks are, the water ones are probably pretty annoying for the janitor.
But not as annoying as it probably was for school officials when the kids put out an ad to sell the school itself:
Well, there are bound to be some bad apples in the senior prank bunch.
The kids at my school released lives crickets into the escalators senior year. That's even worse to clean up than a thousand Dixie cups full of punch.