We all had different things we struggled with as kids. Reading, writing, math — it can be difficult learning these subjects in school. Heck, even grown-ups have trouble with their kids' homework, as seen by this one kindergarten assignment that stumped even the internet. Even once the "right" answer was revealed, it didn't make sense to anyone — and proved that school is just getting harder and harder as the years go by and that unless you have a child genius there is no hope.
Then there is Sal Perez, who just went viral for exposing his childhood misconceptions to the world on Twitter. Sal posted images he claims are from pre-school, that show him struggling to name all his favorite symbols and struggling pretty hard.
And he's embarrassed! In an resurfaced assignment, Sal did his best to draw out shapes and write the corresponding name, and all we can say is that he tried. And while he called himself the "dumbest preschooler out there" he was surprised to know that his work actually showed advanced phonetic awareness — even if the internet couldn't see his genius.
I don't know why. They're all there: the chriego, the dimn, the sdr: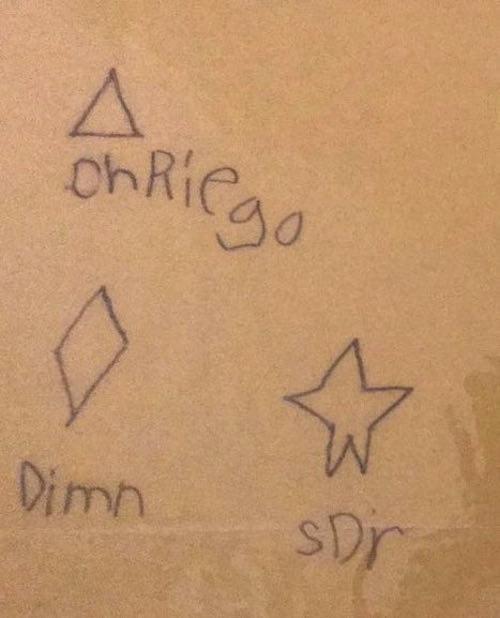 And of course, the sgr, the srko, and the ritigo. Very recognizable shapes, all of them.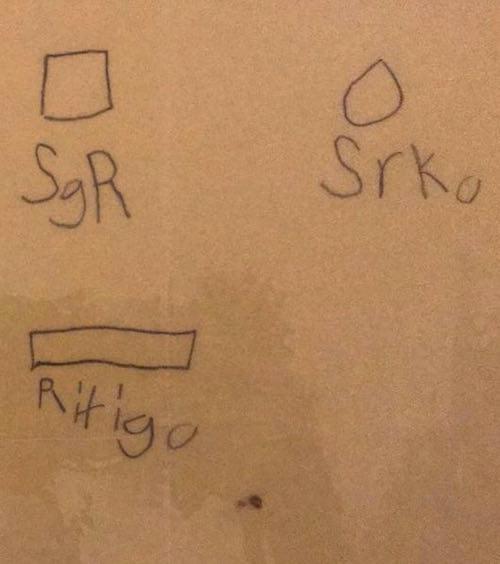 Perez's pre-school self is extremely funny, but not everyone "gets" it:
Though a lot of people did instantly:
And he's definitely not alone. I mean, we're in school to learn!
And some folks need to learn more than others.
But then some actual educators jumped in to say this is actually.... good.
Let's give it up for this little guy:
He was doing his very best, and that was pretty gr8.