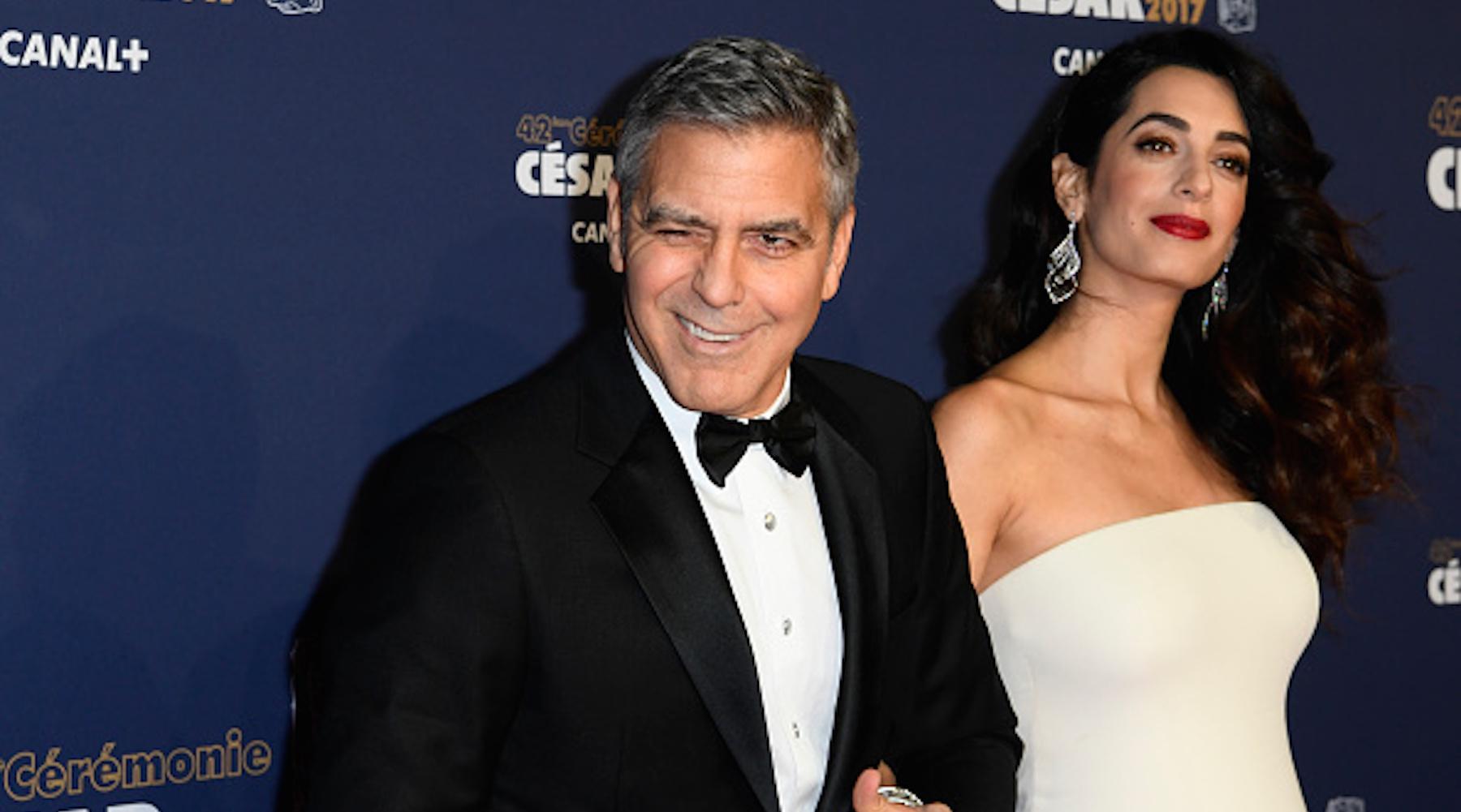 New Dad George Clooney Can't Resist Making His First Corny Joke About Being A Parent
By Aimee Lutkin
Everyone at one point in the last 20 years has thought about George Clooney looking amazing. I mean he's just got that look that's hard to describe. But now that he's taken there's not much more he could do to heighten his appeal right? Wrong.
It was announced on Tuesday that Amal Clooney, human rights lawyer who is married to George Clooney, gave birth to twins:
Everything went well, and the newborn boy and girl were even successfully named: Ella and Alexander.
Everyone crawled out of the woodwork to well-wish the couple and their new family members, seemingly obsessed with the fact that Amal had twins:
Hmm, no, do not name children after any characters from Riverdale, please. We need more famous twins for references when these things come up. Perhaps these newborns are the duo that become famous icons, but they'll have some pretty stiff competition when Beyoncé gives birth to her hotly anticipated pair.
George and Amal are doing fine, though, and have released a statement on the birth of their offspring to CNN:
It reads:
"This morning Amal and George welcomed Ella and Alexander Clooney into their lives. Ella, Alexander and Amal are all healthy, happy and doing fine. George is sedated and should recover in a few days."
You can hear two tiny identical voices grown, "DAA-aaad." The corny jokes are starting before Amal is even out of bed. This is the danger of becoming a dad, and when you have two kids all at once, the effects are even more severe. Thoughts and prayers to the Clooneys during this difficult time—and may George never discover puns.
From ladies man and heartthrob -- to practical dad joker. We're excited at the prospect of dad Clooney. May his future be filled with puns.