Jake Paul Has Split With Instagram Model Julia Rose and Is Reportedly 'Devastated'
Jake Paul recently went through a public breakup, and now, many people want to know who the boxer and influencer is currently dating.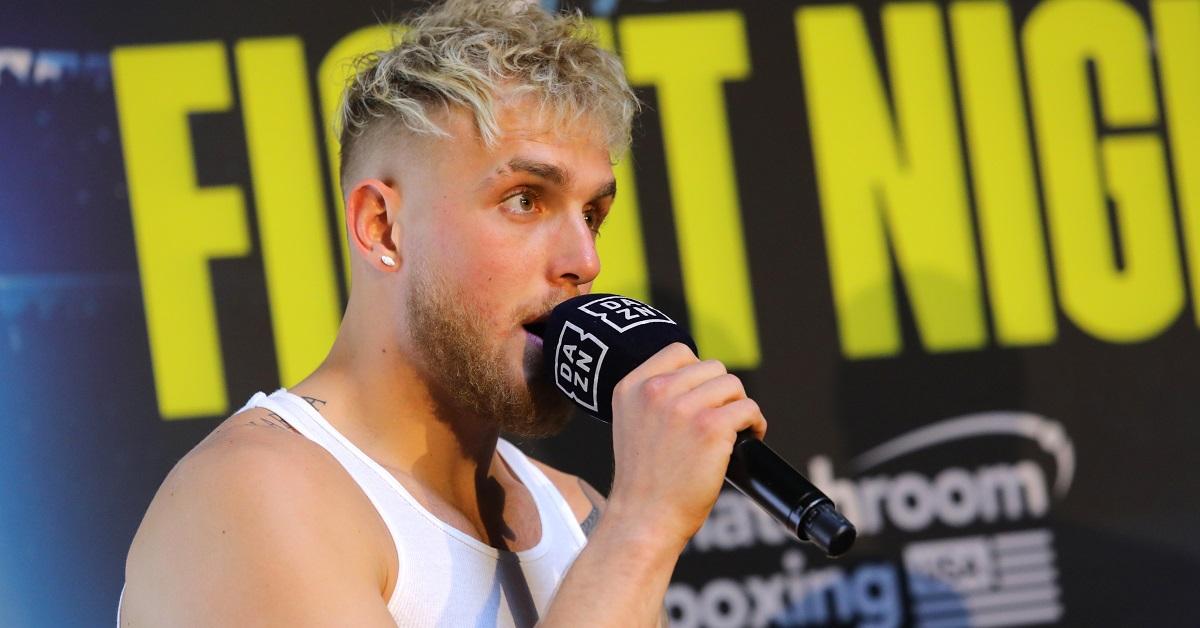 Rebounds are pretty common in the world of relationships, and that's only more true for celebrities. Following the news that Jake Paul has split from Instagram model Julia Rose, there were naturally many people who wanted to know who the YouTube star was dating now. The news of the breakup only recently broke, and Jake has yet to make it clear whether he's in a new relationship or not, but that hasn't stopped speculation.
Article continues below advertisement
Jake is reportedly "devastated" about the breakup.
Page Six recently reported on the breakup, citing an insider close to Jake who says that he's been "devastated" by it. The source also suggested that Jake has already "moved on with other girls" but is still convinced that Julia is the one.
"He would like to get back together with her and maybe they will, but they both need to slow down their lives," the source added.
Article continues below advertisement
Jake has reportedly been telling friends in Miami about the split, and has even had a few heart to hearts at places around town. Jake and Julia's relationship began about a month after his marriage to Tana Mongeau, which aired live as a $50 pay-per-view event as part of her reality show No Filter: Tana Mongeau. The two apparently didn't have a wedding license, so the marriage was never legal, and they split in January of 2020.
Who is Jake dating now?
Following his split from Julia, many were naturally wondering who the "other girls" were that Jake had seen. One of those girls may be Sky Bri, who was captured sharing a kiss with Jake in an Instagram Story that recently circulated online. The Story was originally posted by model Rara Knupps, one of Sky's friends, and it showed Jake and Sky enjoying each other's company in some sunny location.
Article continues below advertisement
Jake and Sky have yet to confirm the speculation that they're a couple, but many naturally wondered whether the rumors were true after seeing the picture of them sharing a kiss. Naturally, the picture also prompted many people to begin digging into Sky's life in order to figure out who Jake's new potential beau might be, and how she and Jake were first introduced.
Article continues below advertisement
Who is Sky Bri?
Sky is a 23-year-old Instagram model based in Los Angeles who has become more and more well known in recent years. Her recent uptick in notoriety stems at least partially from a leak of pictures from her Only Fans. Now, she has more than 300,000 follower on Instagram and more than 100,000 followers on TikTok. Sky is still quite young, but she apparently lived in Ocean City, MD before moving to Los Angeles.
In an interview on the No Jumper podcast last year, she also said that she had worked at Target for three years, but eventually quit that job in order to pursue a career on social media. That may have seemed like a risky gamble at the time, but it seems to have paid off well for Sky, whether she's dating Jake Paul or not.