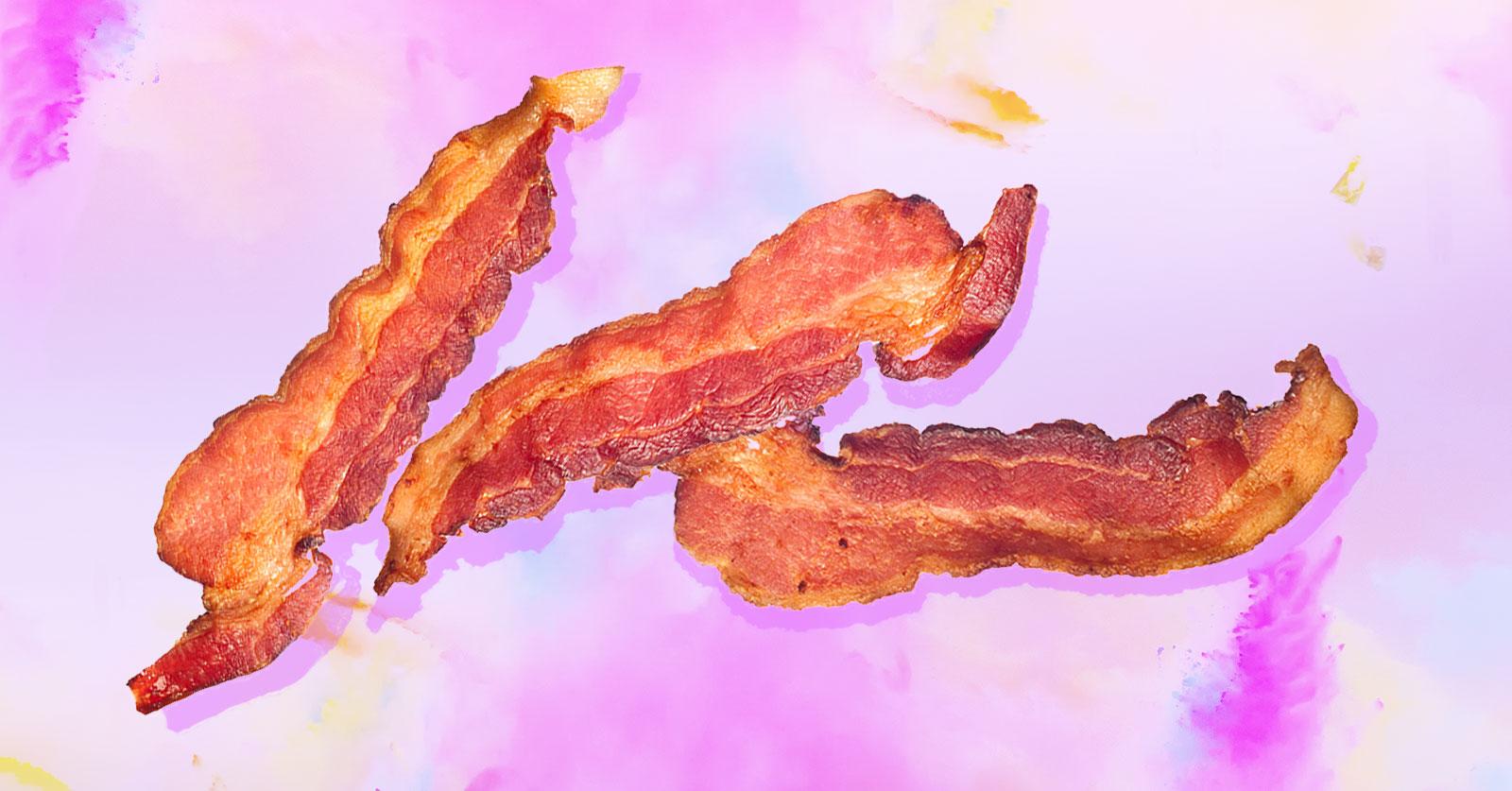 You Can Now Sign Up To Go To Bacon Camp If You Need A Summer Activity
By Aimee Lutkin
If you're near Ann Arbor, Michigan, brace yourself: a bacon camp is opening in your area on May 31st. Everyone who is not near Ann Arbor: buy a ticket. Zingerman's, a local speciality food store, is hosting the five day event, which includes tastings (of course), food tours around nearby Detroit, cooking classes and a big barbecue, with a whole pig roasting. There will also be a film festival and musical performances for the brief moments when you are not stuffing your face with bacon.
I will admit that this isn't exactly how I pictured bacon camp. In my imagination everyone is just sitting around a big trough, chasing bacon grease with crispy little bits of meat. It sounds disgusting, but if you love bacon enough to spend five days enjoying it, you'd probably pull up a chair. Zingerman's event, appropriately called "Camp Bacon," has made things much more civilized, however, according to their description:
It is a food historians camp. It is a camp that fills your mind as much as your stomach. We love to taste the bacon and don't get us wrong, you will leave having tasted a lot of bacon, but we are there to share the story behind the bacon. We share with you new ways to appreciate bacon and talk about how what we feed the animal impacts the flavor of the meat you are eating. The passion of our guest speakers is edible, you can literally taste the hard work and love they put into their bacon and dishes.
They're also hosting 13 speakers at the main event, who will talk to you about your favorite food as you eat it. Again, if this were more like a regular camp, you'd have a bacon talent show, where everyone could show their best bacon tricks. Bacon juggling, bacon magic tricks (you put a pig in your top hat and pull out bacon, for example). Then they'd play Capture the Bacon on a field rubbed with lard. Finally, there'd be the last night of bacon camp dance, where you'd go up to your camp crush and present them with bacon, obviously.
A lot of the events associated with Camp Bacon are both pretty pricey and already sold out, but on Sunday June 4th there's a big free event for all the plebian bacon lovers out there. Hey, a game of Capture the Bacon could still break out!