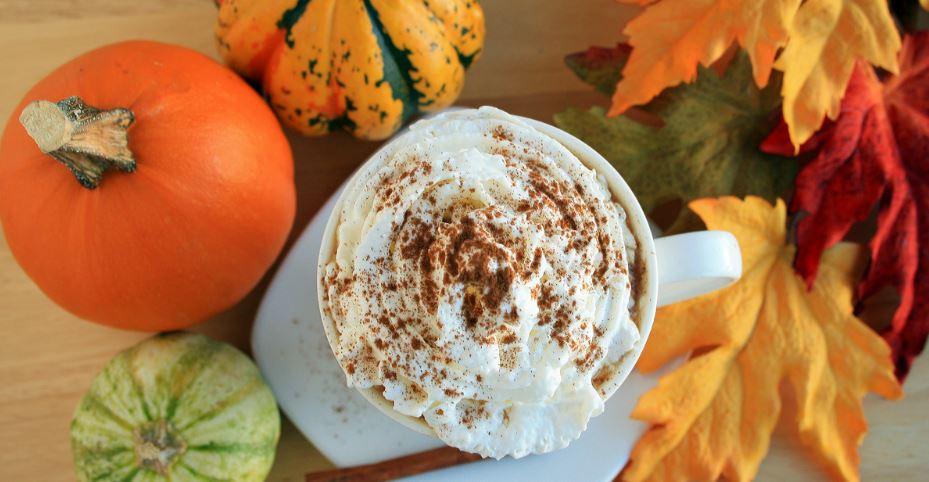 Be Prepared to Get Your #Basic on — Pumpkin Spice Lattes are Making Their Return Sooner Than You Thought
By Gabrielle Bernardini
Wait, what?! Summer has not even come to an end, and Starbucks is already preparing for their release of the popular seasonal drink, their Pumpkin Spice Latte. You know, the pumpkin and cinnamon flavored beverage that warms the hearts of pretty much every girl in America. The drink that you will see on numerous Instagram posts next to a picture of fallen leaves. Yes, that's the hot commodity item we are talking about.
So, ladies (and gentlemen), get your flannels and your favorite pair of Ugg boots out of storage because the PSL will be hitting a Starbucks near you before the end of the month. No, we are not lying or exaggerating. Goodbye summer, because this autumnal staple means fall is definitely here.
The social media hype of the PSL's return happened after the official Twitter account tweeted on Wednesday, August 9, for the first time in almost a year. Followers took this as a sign that the fan favorite drink would be dropping in Starbucks stores earlier than anticipated.
"Going offline for a while. Busy modeling for the #LeafRakersSociety Facebook group. Can you spot me?" the seasonal drink tweeted.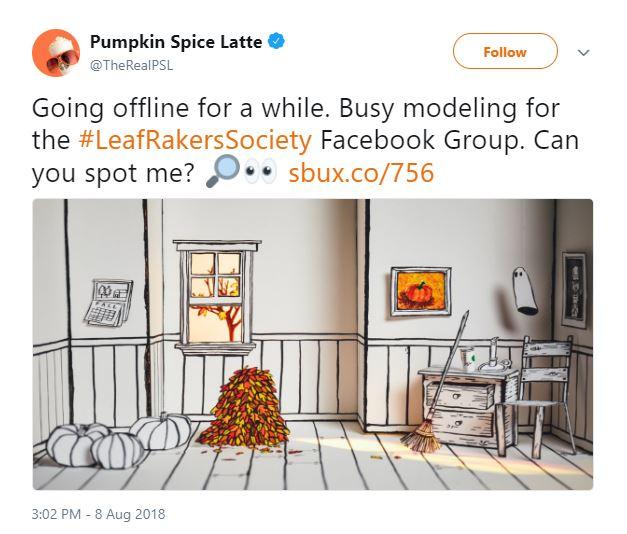 When is the overpriced drink making its grand appearance?
With summer coming to an end, our #basic hearts are searching for what we've been missing for almost a year. Fortunately, fans of the pumpkin spiced sweetness will not have to wait too much longer.
According to Business Insider, baristas are posting photos on reddit of the pumpkin-flavored syrup arriving at their stores. Though the popular coffee drink wasn't released until Sept. 5 of last year, BI has confirmed that the release date for the sugary drink will be Aug. 28. And, it's the earliest launch in more than 10 years.
So, Starbucks is giving the people what they asked for, and we rounded up some (is there another word for basic?) tweets about how fans of the overpriced drink feel.
Apparently, PSL-bod is a thing. Bring on the flannels, jeans, and UGG boots. Also as an accessory, a latte in hand in a must. For real though, pics or it didn't happen!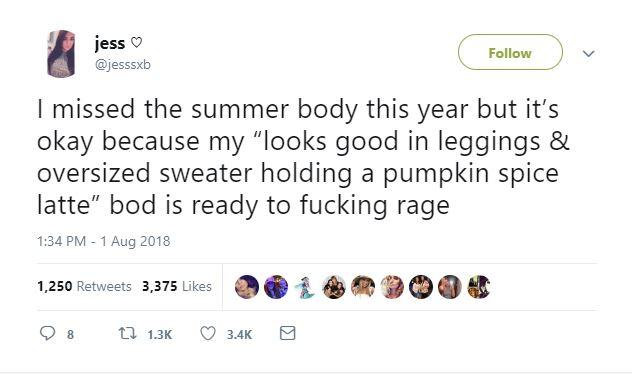 If you're a die-hard PSL fan, you don't just stop at the latte. You really can tell which fans are genuine, as everything MUST be pumpkin flavored: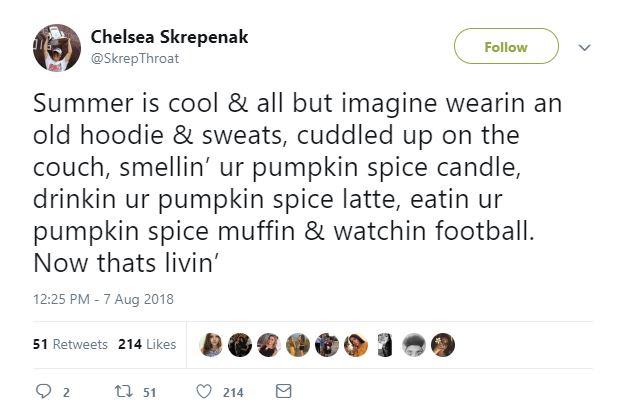 Girl, you took the words right out of our mouths. Overall, we can relate to this.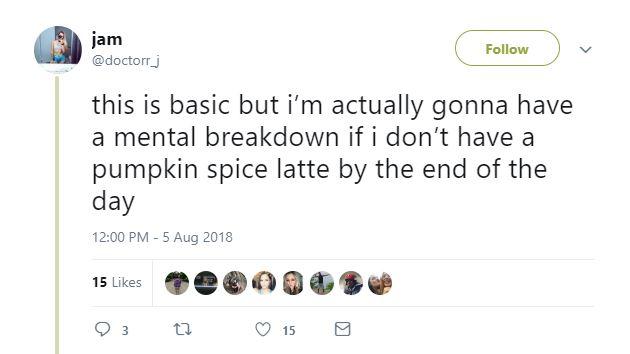 This may be the most #basic tweet, but basically you just tweeted what every girl was already thinking.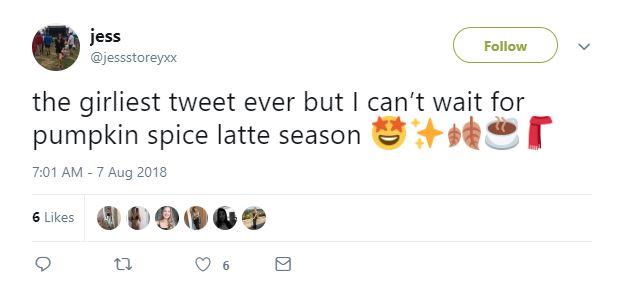 Though there are many PSL-lovers, not everyone agrees with the return of this fall trend.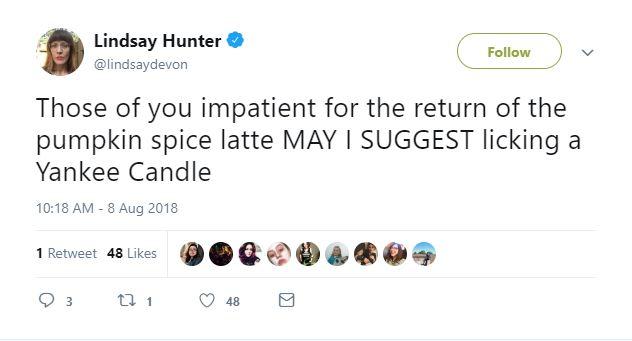 Not everyone is excited for the autumnal festivities to begin. Case in point: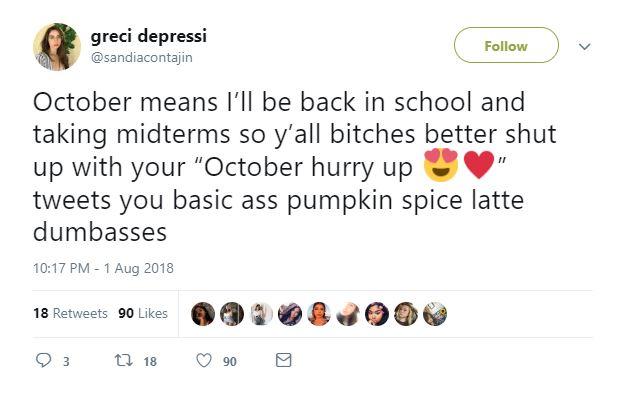 If you're not #TeamPSL, don't worry, Starbucks is releasing new drinks for your tastebuds to try.
Business Insider reported the coffee mogul will be releasing a drink named the Cordusio, which is an espresso with steamed milk, mocha sauce, and a little bit of cocoa powder. Another fall drink being released is the Cold Foam Dark Cocoa Nitro. Both of these drinks are reportedly expected to hit stores on Sept. 6.
The final drink being released this fall is the Iced Maple Pecan Latte with Cold Foam. But don't expect this drink to appear anytime in the next few weeks. Coffee drinkers looking to try out this bad boy will have to wait until the Sept. 18 release date.
So, which Starbucks drink are you most looking forward to having this fall?