When Starbucks Stores Run Low on Lemonade, They Apparently Just Buy This Store Brand
Article continues below advertisement
But moving on, let's take the case of Starbucks. Sure, it's not technically a fast food restaurant like the others, but it's definitely a popular spot for a coffee run and it has an abundance of locations all over the world. While we know Starbucks loves keeping things a secret (like all of these secret menu drinks), could the chain also be keeping other things from us? Perhaps about their lemonade?
Let's just cut to the chase. There's a TikTok below from a user who visited a Starbucks and spotted something rather interesting in the area where the baristas craft our drinks. What was it? Scroll!
Article continues below advertisement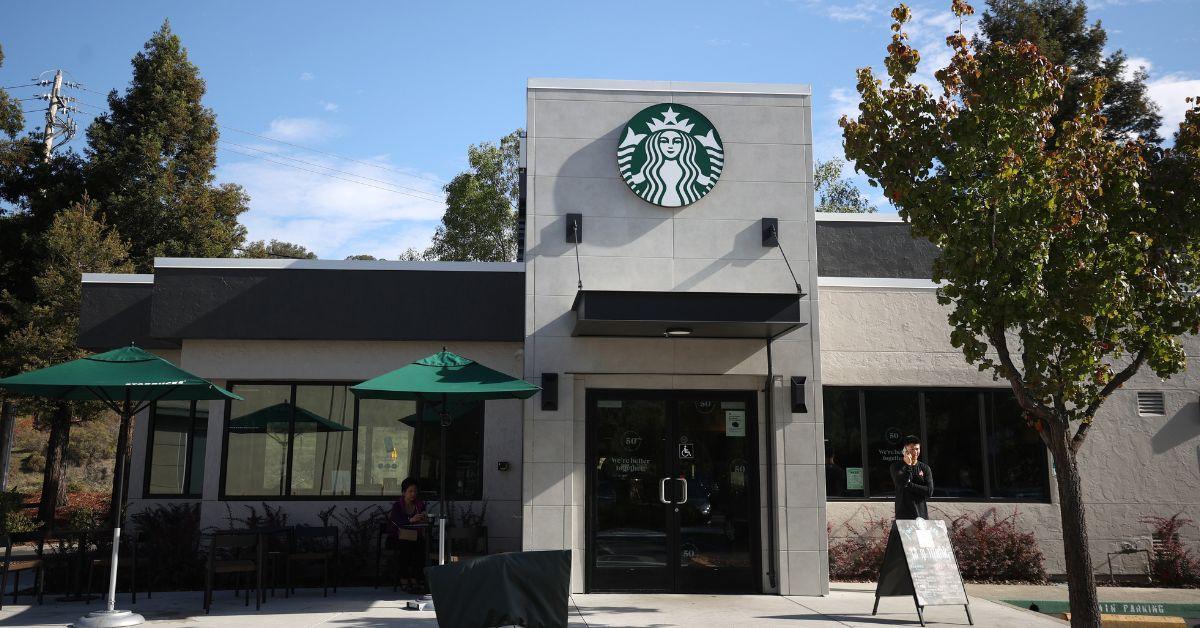 TikToker spots store-bought lemonade in Starbucks kitchen.
We don't know whether to feel disappointed, betrayed, or a little bit of both. But in the five-second TikTok below, creator Logan Shanafelt unearthed a shocking truth about the chain's lemonade. It might not actually be made by Starbucks.
"You mean to tell me Starbucks used Simply Lemonade, " he wrote in the copy of the video while zooming in to point out the bottle.
In the comment section, people roared. "Are u kidding? How disappointing," wrote one user. Another added: "I WANT TO GO HOME."
Article continues below advertisement
Now, we're well aware that Starbucks employees were never squeezing lemons in their kitchen to make customers a fresh drink. But we did think that the brand was at least brewing their own lemonade in their roasteries and then shipping it out to each store.
Article continues below advertisement
Luckily, some folks who claim to work for the chain offered some clarity in the comments. "No, we only use that when we are out of lemonade," chimed in one person.
Others echoed that statement and confirmed there is an exclusive Starbucks Lemonade that is delivered to stores, but once it's gone, the store has to find a substitute.
In fact, the company is actually experiencing a shortage and they're open to using all lemonade brands. "We had Minute Maid the other day," one user wrote. Newman's Own Lemonade was also mentioned.
Article continues below advertisement
There were also a few comments from users who claimed that Starbucks is doing customers a favor by using Simply Lemonade, as it tastes better than the chain's actual lemonade.
But unfortunately, not everyone seemed to care. "They should disclose this when orders are placed. Let us know they are using store-bought brand as they ran out of theirs," suggested one user.
Another pointed out how Starbucks profits from using store-bought lemonade. "Paying $6 for a 12 oz when you could get that whole bottle for $5," he said.
While of course, you can't ever believe everything you see on the internet, given the comments left by alleged employees, it seems that there is some truth to this TikTok. When Starbucks is low on lemonade, they turn to the store brands. Is that fair? Well, that's for you as a customer to decide.