This Popeyes Got Shut Down After a TikTok Showed "About 15" Rats in Its Kitchen
A TikTok filmed inside of a Washington D.C. Popeyes showed "about 15" rats inside the kitchen. The city's health department has since shut it down.
An app like TikTok has the power to make any restaurant go viral — just take a look at Domo! The Japanese restaurant, located in Denver, Colo., saw an uptick in customers after a video posted to the platform highlighted its best dishes and gorgeous interiors. However, not all TikToks filmed inside of businesses make such a positive impact. In fact, some TikToks do just the opposite.
Article continues below advertisement
In Oct. 2021, a TikTok filmed inside a Washington D.C. Popeyes prompted the city health department to shut down the location. What exactly was so bad about the video? Well, let's just say there were a couple of unwanted workers in the kitchen. Keep scrolling to check it out for yourself.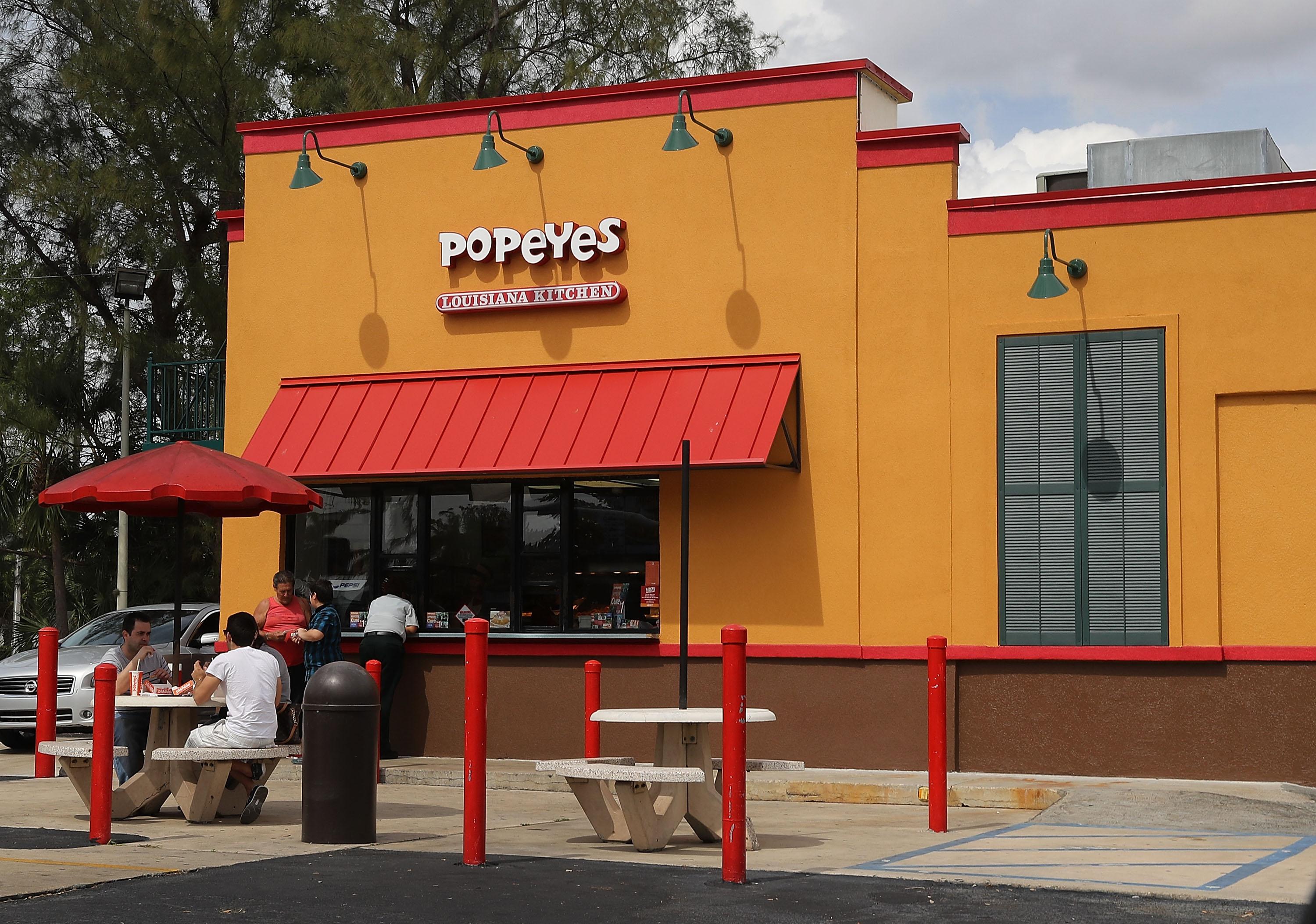 Article continues below advertisement
Man exposes rats inside of a Popeyes kitchen in now-viral TikTok.
A man named Ricardo Land took to TikTok to show viewers just what was going on behind the scenes at one particular Popeyes located in the Eastern Market area of Washington D.C.
In the video, Ricardo is seen standing outside the restaurant at night. It appears to be after-hours, but as he explains, he delivers raw chicken to all of the Popeyes restaurants in the D.C. area. "It's this joint right here that's got some wild sh-t," he says as he opens the door with a key. He then heads towards the kitchen.
Article continues below advertisement
As he hilariously croons the Popeyes theme song, he flicks on the light switch and immediately draws attention to a swarm of rats darting around the kitchen. Some are seen running around the floor, while others are seen climbing the wall. "You still love that chicken from Popeyes?" he asks viewers. Ricardo estimates there to be "about 15" rats in the kitchen.
Article continues below advertisement
Viewers took to the comments to applaud Ricardo for sharing this. "Not all heroes wear capes. Thanks for doing your part to make dining in D.C. safer," one user wrote. Another user left a more humorous note: "Dang. I know Disney is pressed for sequels right now, but I wasn't ready for Ratatouille pt. II." Meanwhile, one woman hinted that Popeyes might not be the only restaurant with a rat problem. "I worked next door at Chipotle, it's [worse] over there," she said.
The Popeyes located on 409 8th St. SE. was shut down by the Washington D.C. health department.
Two weeks after Ricardo posted the video of the rats, Ama Arthur-Asmah, a Fox video journalist from the D.C. area, tweeted that the restaurant had been shut down until further notice by the health department. Her tweet showed a photo of the closure notice posted on the door. She noted the location's address as 409 8th St. SE. in Washington D.C.
Article continues below advertisement
A look into health records also shows that the Popeyes location on 409 8th St. has received at least seven complaints from the D.C. health department since 2018. According to Popeyes, this specific location will not be reopening.
Article continues below advertisement
"We have taken action to terminate the franchise agreement with this restaurant operator," Popeyes said in a statement to Distractify. "This Franchisee only operates this one location, and it is being closed indefinitely. This single restaurant does not reflect our strong food safety and cleanliness standards across Popeyes."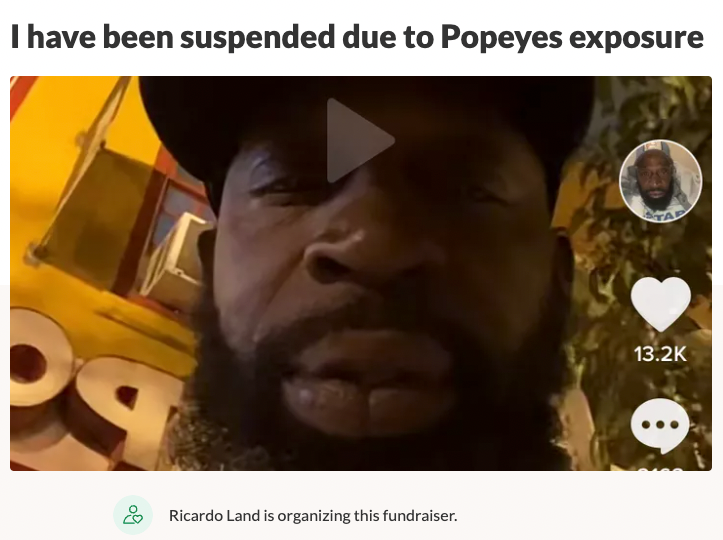 Article continues below advertisement
Ricardo says he was suspended from his job and has now started a GoFundMe.
When Ricardo initially posted the video on TikTok, people became worried about his job — and it looks like that may have been for good reason. After the story began to pick up steam, Ricardo created a GoFundMe to raise money for himself and his family. He says that he was suspended from his job after the rat video went viral.
"I have a family of 5 and due to this incident, my family will be hurt by my employer," he wrote. "I will not be able to afford rent food or any other necessities to keep my home." Within two days of creating the GoFundMe, Ricardo raised more than $17,000 to help him and his family with their expenses. Several supporters added encouraging messages with their donation, applauding Ricardo for "doing the right thing" in sharing the video.
Popeyes issued another statement in regard to Ricardo's employment. "We're cooperating in the distributor's investigation of the matter, and have been ensured by the vendor that their employee who posted the fundraising page has always been receiving his full pay," the statement reads. "He is not a Popeyes employee, nor that of the Franchisee, and decisions regarding his suspension are handled by his employer."