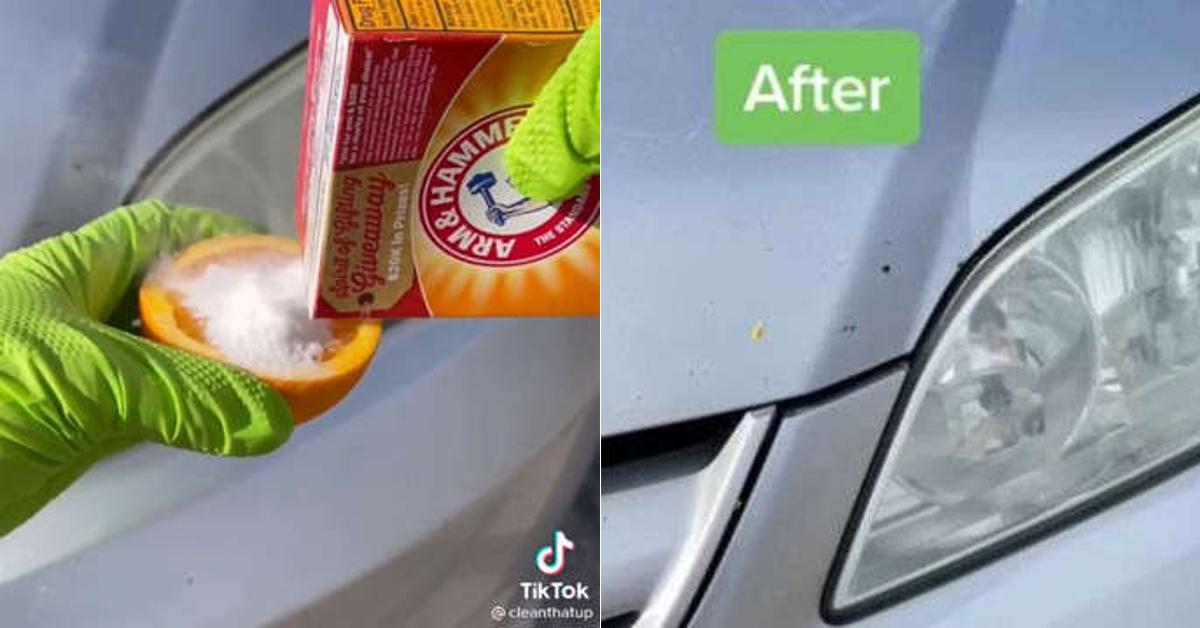 TikTok-ers Are Swearing by This Orange and Baking Soda Headlight Cleaning Trick
Car maintenance is the bane of many people's existences. Between oil changes, tune-ups, engine maintenance, not to mention planned obsolescence for key components that are often proprietary parts only offered by the manufacturer, keeping your automobile up and running is usually a tall order for many folks. This is especially true of anyone who has difficulty finding an honest mechanic.
But then there are also little cosmetic fixes that are a pain in the butt to implement, and if you managed to get a good vehicle that lasts you a long time, then there's the annoying business of your headlight covers fogging up.
But this orange and baking soda trick that's trending on TikTok apparently fixes that problem.
Article continues below advertisement
Does the orange and baking soda TikTok "hack" really work on headlights?
Foggy headlight covers can ruin a perfectly good bulb situation you may have on your vehicle: it doesn't matter how many lumens you're pumping out, but if the cover itself is all greasy and/or dirty, then your vision is going to be seriously impaired when you're driving, which is not the kind of situation you want to be in while you're ambling along the road at night.
If you've ever taken your car in for repairs, whether they're mechanical or cosmetic, you know how expensive a fix can be. Labor costs are no joke, and with the chip shortage going on, more and more folks are willing to fix older vehicles as they just can't afford the price of getting a new one. And then you always run the risk of a dealership/repair shop not standing by their work, effectively screwing you when they don't do their job properly.
Article continues below advertisement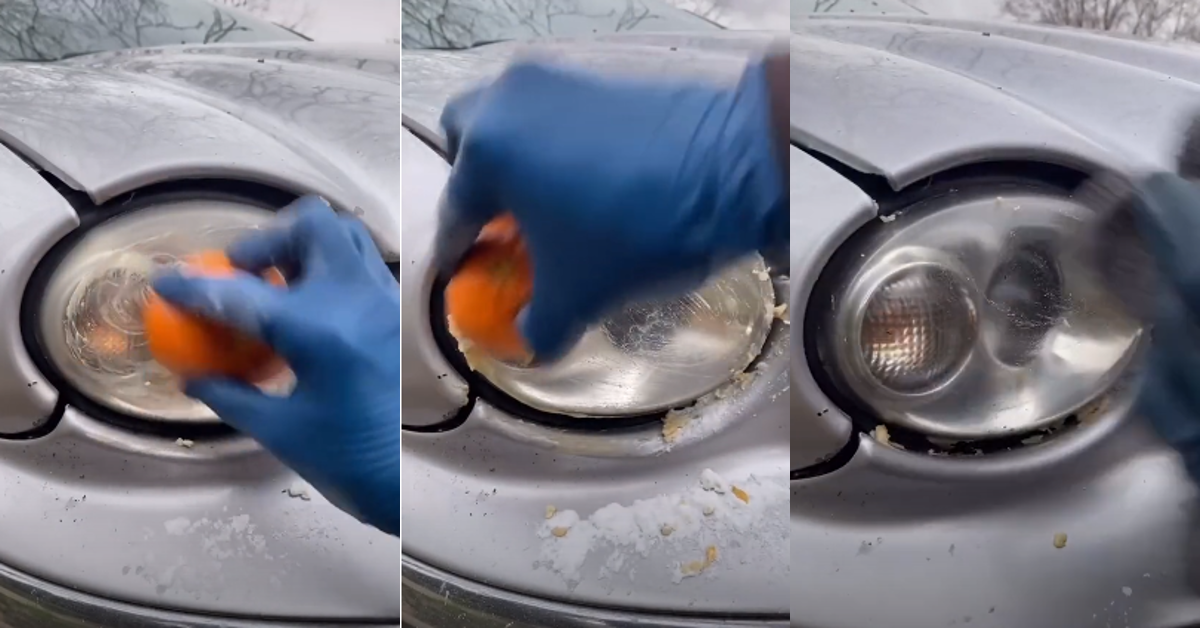 Which is why sometimes, it's just better to get the job done yourself, especially when it's something as simple as cleaning a pair of headlights. And that's what this TikTok "hack" is supposed to do.
The process is fairly simple: you cut an orange or a piece of citrus fruit in half and then you douse the wet side with some baking soda and then scrub vigorously for 2-5 minutes on the affected headlight.
Article continues below advertisement
Then, you rinse the entire thing off with water and that's it, you're done. While it sounds simple enough, is it actually a viable headlight de-fogging solution?
Article continues below advertisement
Tons of people have been showing off the trick on TikTok and there are plenty of a lot of folks who say that it 100% works. The theory is that the "scrubbing" nature of the baking soda, combined with the acidity of the citrus fruit creates a reaction that helps to defog one's headlights, giving them crystal clear vision at night.
Article continues below advertisement
There are other folks who say that a lemon works way better than an orange, and then there were people who swore by toothpaste and a brush instead.
Article continues below advertisement
And then there are some who used a combination of 3M rubbing compound and other goodies, like the Stoney Ridge Farmer who's foggy headlight fix has some of the best results on the internet for the relatively low amount of work.
And you don't even have to waste any oranges! Have you tried any of these fixes? What did you think?