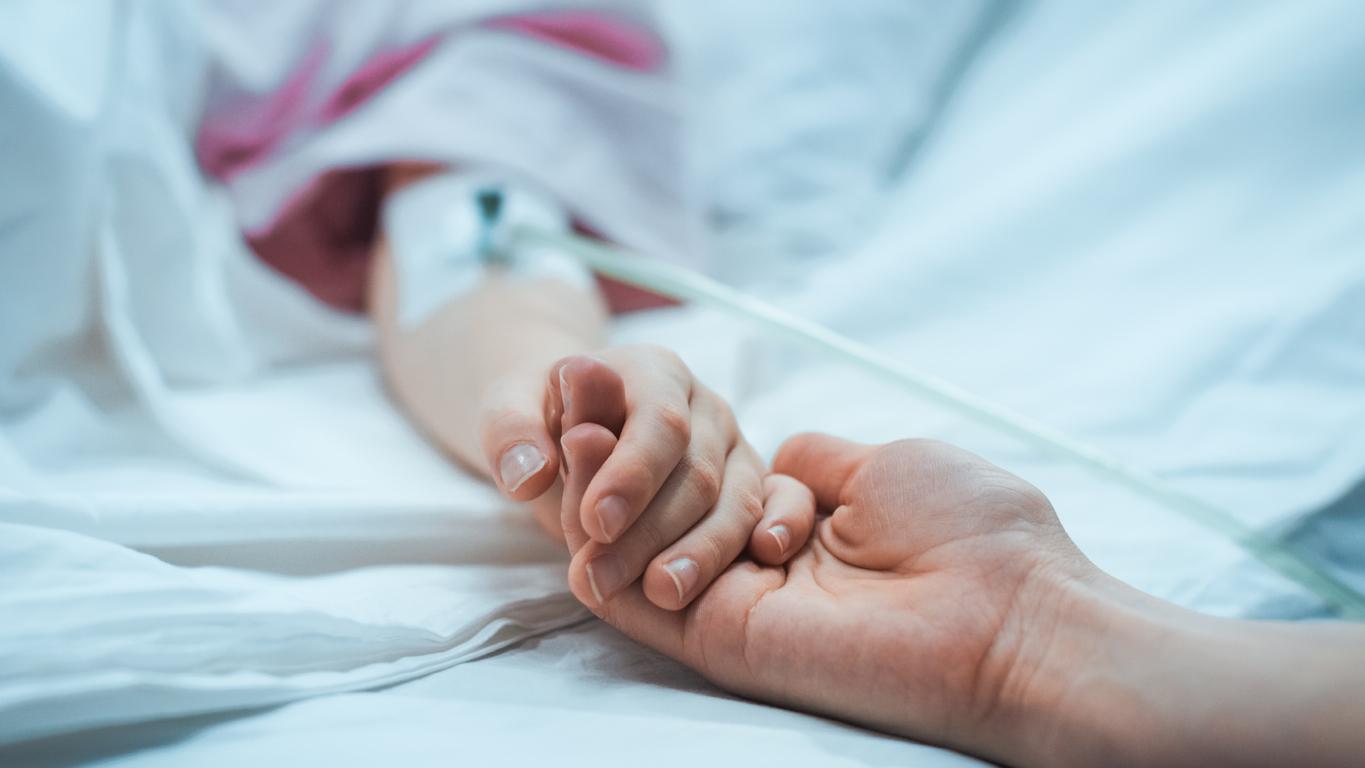 Family Warns Young People Are Not Invincible as 12-Year-Old with COVID-19 Fights for Her Life
A 12-year-old girl named Emma is currently "fighting for her life" in a hospital in Atlanta, GA after she tested positive for the coronavirus. Emma's cousin Justin Anthony told CNN Emma had been diagnosed with pneumonia on March 15 and then just recently tested positive for COVID-19 on Friday, March 20.
Article continues below advertisement
Since Saturday, she has been on a ventilator and is currently in stable condition. According to Justin, Emma had no pre-existing conditions and had not traveled recently. No one knows how she contracted the virus.
Article continues below advertisement
In a statement made to CNN, a spokeswoman from Children's Healthcare of Atlanta-Scottish Rite Hospital, where Emma is a patient, confirmed that a current patient tested positive for COVID-19.
"The patient remains in isolation, and we have consistently used appropriate precautions. Additional details will not be released due to patient privacy laws," said Jessica Pope.
It is becoming clearer and clearer that the coronavirus does not just affect the elderly and those with underlying health conditions. Because that's what we've been told, many young people are not taking this crisis as seriously as they should be.
Article continues below advertisement
Although it's true there are fewer serious cases of COVID-19 affecting children, they are in no way invincible or immune to the novel coronavirus. Justin told CNN that Emma's mother wanted him to tell her story to spread the message that this is serious and, no matter how young and healthy you are, it may affect you directly or indirectly in devastating ways.
He told CNN, "I know firsthand how dangerous it is. Everyone keeps saying, 'It doesn't impact younger people.' But here's a 12-year-old fighting for her life. People need to practice social distancing. People need to take care of their children. People need to take this seriously."
Article continues below advertisement
A CDC report shows up to 20 percent of people in the U.S. who have been hospitalized with the coronavirus are young adults between the ages of 20 and 44. Although children and teens do contract and spread the virus, the vast majority of them develop mild cases of the illness, according to CNN.
Article continues below advertisement
"Out of nearly 45,000 confirmed cases in China through February 11, there was only one death in someone younger than 20," CNN reports. A study published in Pediatrics found "nearly 6 percent of children's cases were severe, compared with 18.5 percent of adults experiencing severe symptoms," according to CNN.
The bottom line seems to be that we don't know nearly enough about COVID-19 and why it affects some people seriously and not others. The only course of action is to stay home, only leave for essential reasons, wash your hands like crazy, and sanitize commonly touched surfaces.
Article continues below advertisement
We need everyone in the country to come together to get on top of this thing and "flatten the curve" so we don't overwhelm our hospitals and use up our resources before everyone who needs help can get it. That's the path we're on right now. And it's terrifying.
Article continues below advertisement
The sooner we realize every person, young or old, pre-existing condition or not, is at risk for not only contracting the coronavirus but experiencing serious symptoms that may require hospitalization, the more of a chance we will have to buy ourselves time and prevent doctors from having to choose who gets a ventilator and who dies.
Social distancing is not a joke and it's not a suggestion. Whether or not your local government officials are smart enough to enforce it, please stay home. this virus is spreading rapidly. It affects children, young adults, older adults, and the elderly. No one is invincible.
The best way to prevent contracting or spreading coronavirus is with thorough hand washing and social distancing. If you feel you may be experiencing symptoms of coronavirus, which include persistent cough (usually dry), fever, shortness of breath, and fatigue, please call your doctor before going to get tested. For comprehensive resources and updates, visit the CDC website. If you are experiencing anxiety about the virus, seek out mental health support from your provider or visit NAMI.org.