Woman Orders "Everything" on Seafood Menu, Shocked by Massive $500 Bill
A woman who frequented a seafood restaurant ordered a massive amount of food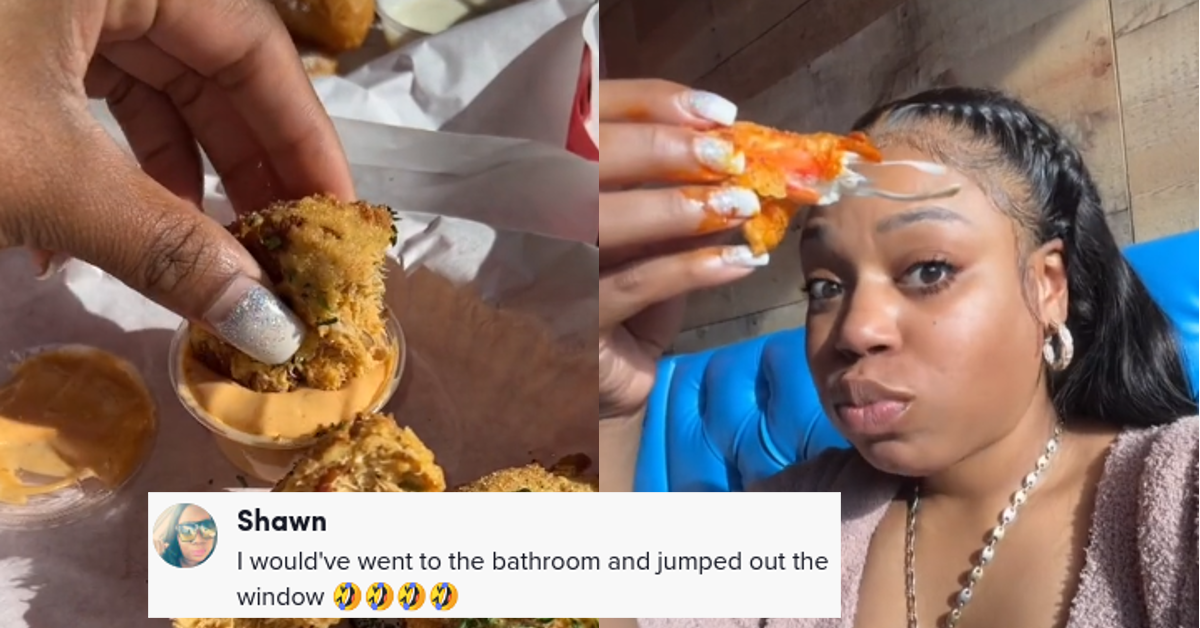 Frequently eating out can get really expensive, really fast, especially when you load up on appetizers and/or alcoholic beverages before your entree comes out.
That doesn't mean there aren't ways to occasionally enjoy fine dining without breaking the bank, either. Reading up on portion sizes beforehand can help you make informed decisions, and if you and a friend wanted to try a new place out, getting different entrees and divvying up the portions, and the bill, could help you experience that great new place you've been meaning to try.
Article continues below advertisement
But there is something to be said about feeling like an absolute baller and going into a restaurant and ordering pretty much whatever you want on the menu, swiping your card, and going about the rest of your day.
You've got to be able to have a baller bank account to back that up, however, or at the very least, strategically pick what you're ordering from the menu.
But some of us don't think about that, especially when we're hungry, inebriated, or stoned and it's easy for us to get ahead of ourselves when we sit down at a restaurant to get some grub.
And if you're at a place that has a lot of high-ticket items, like a seafood restaurant serving up some fresh crustaceans and other various oceanic bugs, the sticker shock can come in very, very quickly.
Article continues below advertisement
That's what happened to TikToker @damienneflagler who visited The Boiler in Atlanta and proceeded to place the following order:
Blue Rock Candy Martini x2 ($14 apiece)
Fried Crab Cakes ($18)
Fried Cheese Sticks ($8)
Sweet Potato Fries ($7)
Seafood Eggrolls ($16)
Boil Bag ($64.99)
Lobster Tails ($22)
Snow Crabs ($39.99)
Crawfish, Shrimp, Beef Sausage ($6)
Black Mussels, Corn, Egg, Potato, Ramen Noodles ($10)
Fried King Crab ($200)
Article continues below advertisement

After the restaurant tacked on a 3% processing fee (whatever that is), taxes, and a tip (18%), her bill came out to a whopping $527.37. In the comments section of the now viral TikTok post, Damienne said "I swear we could've got a house full of groceries."
Article continues below advertisement

She also remarked that she asked the restaurant if she could go in the back to do some dishes in order to help settle the bill. "Y'all got to try this place. But I got to keep it 100% with y'all. This is not a cheap date. My big a-- ordering all of this food, and I didn't even realize the king crab alone [was] $200! What!?"
Article continues below advertisement

In the caption of the video she quipped, "Your belly gone be full but your pockets gone be empty."
Commenters were shocked at just how much food she ordered. "How the hell do you even eat all that in one sitting???" one commenter wrote.
Article continues below advertisement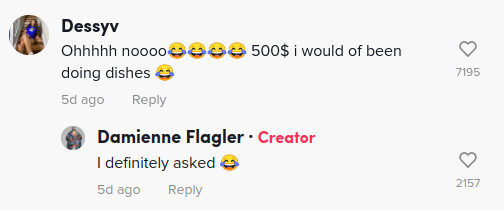 Others were puzzled by the fact that she wasn't aware of how much money she was spending the entire time or that she didn't inquire about prices or look at the menu. Online, The Boiler lists its prices in slightly larger font sizes than the item descriptions. There are a wide variety of entree options too that start at $18, in addition to the higher priced boil bag menu items/combos.
Article continues below advertisement

And then there were others who were flabbergasted at the pricing of some of the items, like $10 for a ramen and other accouterments addition, along with $200 for fried King Crab legs.
Article continues below advertisement

What do you think? Have you ever just ordered a bunch of stuff off the menu and were shocked by the bill? Or do you look at the pricing of everything before you commit to slapping a card down?