Tekashi 6ix9ine Is Low-Key a Father of Two
Tekashi 6ix9ine is the father of two children. Who are they and who are his baby mamas? Keep reading for everything you need to know.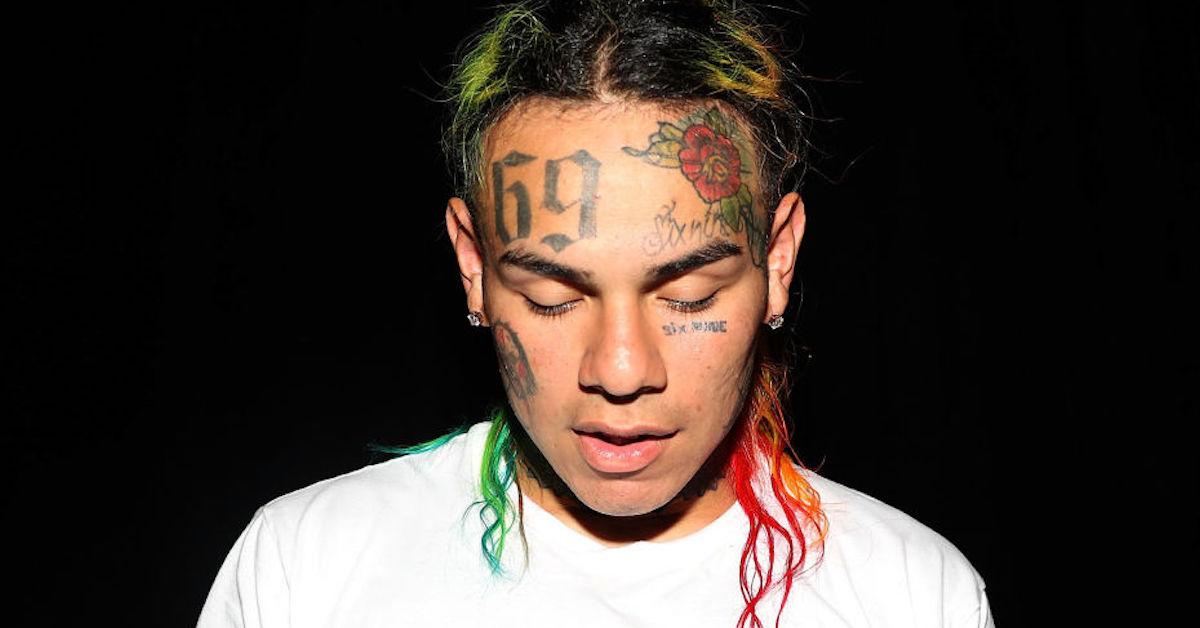 Tekashi 6ix9ine (real name: Daniel Hernandez) hasn't been spending much time out of the spotlight. Most recently, the rapper, songwriter, convicted felon, and supposed snitch, announced on June 10 that he was collaborating with Nicki Minaj on a track called "Trollz," to be released at midnight on June 12.
Article continues below advertisement
"nObOdY gOiN To WoRk wiTH HiM No mOrE," wrote 6ix9ine on his Instagram announcement. "LINK IN MY BIO !!! GO PREORDER TROLLZ RIGHT NOW GET YALL 6 CARDS AND START GOING CRAZYYYY PORTION OF THE PROCEEDS FROM TROLLZ WILL GO TO BAILING OUT PROTESTERS."
Accompanying the release of the song is a collection of rainbow-colored merchandise, including 7" vinyl, cassettes, colorful puffer jackets, shorts, and pants.
Given the youthful aesthetic of the merch, which also features a baby shark motif, fans are wondering whether Tekashi 6ix9ine has kids. Keep reading while we get into it.
Article continues below advertisement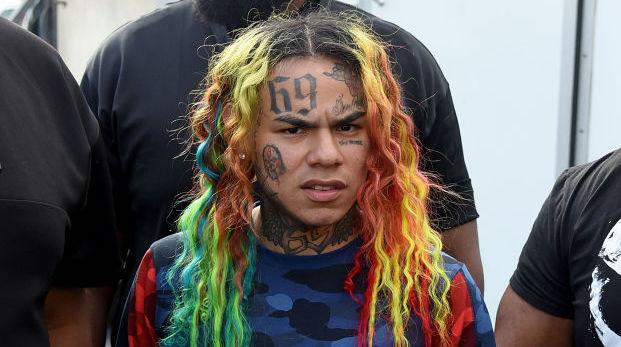 Does Tekashi 6ix9ine have kids?
The 24-year-old New York native and "Gummo" artist does indeed have kids — in fact, he has two daughters: Saraiyah and Briella Iris.
Article continues below advertisement
His eldest daughter, Saraiyah, was born to Sara Molina, who has not exactly been singing 6ix9ine's praises as a father. In a scathing few Instagram posts, as well as in several interviews, Sara has explained that 6ix9ine is not only an absent father, but also has put his daughter's safety at risk "since he's viewed as a snitch," per Complex.
On Instagram, she does not mince words. "This is a man that is all for himself, apologizing to his fans but not his daughter who he completely neglects and doesn't support of [sic] give af about her safety," Sara wrote.
Article continues below advertisement
"Nothing bothers that person more than being ignored, they seek attention," she said later. "Good or bad attention it don't matter, so guess what imma do.....God bless everyone."
Article continues below advertisement
She later called 6ix9ine a "marked man" and explained that his questionable decisions put both Sara and Saraiyah in material danger. "People smart enough can see I'm not the reason he snitched, take me out of this," she wrote. "He still would've snitched, boy not built like that. Sad, imma pray for him he's a marked man and is empty. God bless everyone. I leave it to god and let him handle it."
Tekashi 6ix9ine's second daughter was something of a secret.
As far as the public knew, 6ix9ine only had one daughter, up until his highly publicized sentencing in late December 2019, after he was arrested in November 2018 on racketeering charges and proceeded to snitch on his former gang members in order to obtain a reduced sentence.
Article continues below advertisement
During his time behind bars, Marlayna M., the mother of 6ix9ine's second daughter, Briella Iris, wrote a letter defending the rapper's character to the judge overseeing his case.
Article continues below advertisement
"On November 19th 2018 I gave birth to our daughter [redacted] during my induced labor I was alarmed with the information that Daniel had been arrested," she writes. "Our daughter recently turned 1 years old. He has yet to meet or hold her," she continued. "He has missed her first holidays, first birthday, and first year of all memories."
"I hope for him to be able to not miss this next year in our daughter's life and he fan [sic] finally hold her," the letter concluded.
Both the snitching and these letters seem to have worked, per TMZ, which reports that the rapper was released early to house arrest due to COVID-19 concerns.
Whether he's seeing his daughters now that he is at home or not is anyone's guess.